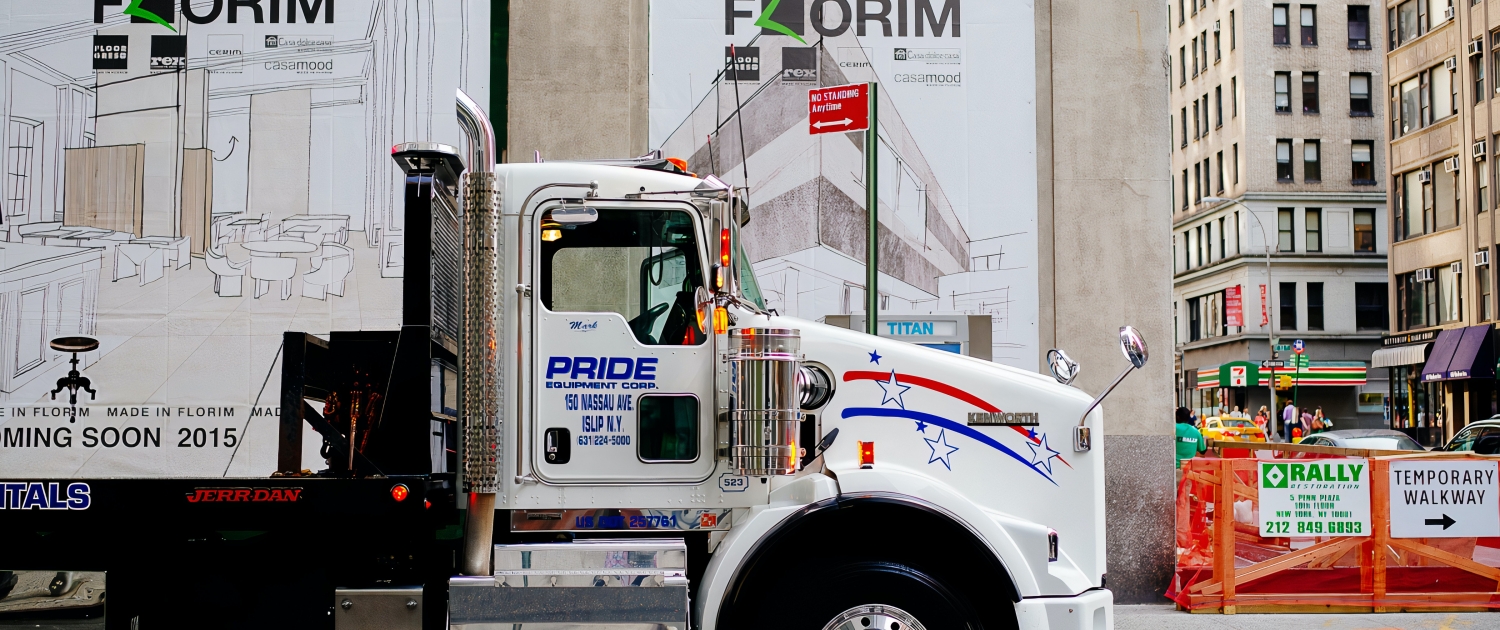 Good truck driver interview questions are an opportunity to build a relationship with drivers while looking for job fit. The best recruiters use a conversational style to learn more about drivers' experiences and skills as well as their goals for a new job. The better you know the drivers, the more likely you are to find someone who fits well with your fleet. Informative and approachable truck driver interview questions are the foundation of a strong recruitment for retention strategy.
1. Start With the Basics
The purpose of an interview is to find a driver who has the skills and qualifications to do a specific job. Inevitably, it is crucial to have a clear picture of their experience, endorsements, and total compensation needs. The challenge is to get that information in an approachable way. Drivers should feel like the interview is building a relationship rather than simply an effort to fill another seat with an anonymous face. Strong interviewers learn about drivers' skills and experience through conversation. 
We spoke with Chelsee Patton, Director of Recruiting at RTI and CDL holder, about effective interviewing as part of recruitment. She shared these thoughts, "I would take a look internally at your current approach to recruiting and think about how different you can be vs. what you're doing today. When you have a driver call you, and you are talking to that driver, first just listen to what you're saying. Are you automatically going into, "How much experience do you have? How many tickets? How many accidents?" vs. conversationally talking through all that with them. …One thing I would definitely encourage is to qualify your drivers through conversation."
As you build a relationship with drivers, keep a detailed record of their professional profile. Clearly denote the driver's experience and endorsements. This information helps automatically filter out unqualified applicants. Drivers' requested total compensation should also be clearly noted. If they express specific demands around home time, base pay, or benefits, make sure to include that information. Similarly, if drivers respond negatively to the total compensation you are offering, note that as a possible red flag. Delving into basic information such as skills and endorsements is an opportunity to learn key information while setting a positive tone for future interactions.
2. Find Out What Drivers Are Looking for
Not all drivers are a good fit for every job, and that's ok. Time is a precious commodity in the recruiting world, so find out early what drivers are looking for. Some drivers may talk about career plans and advancement opportunities. Others may focus exclusively on pay or home time. Both drivers could fit the job. Understanding each driver's underlying motivation helps frame the conversation and contextualizes that driver's priorities. Use that information to focus on the job aspects that are most important. 
In some cases, a driver's goals may not be compatible with the available position. That's also valuable knowledge. In some cases, learning that quickly can help you end the conversation and encourage the driver toward other positions to save time. If you still want to attract the driver, make sure to be as transparent as possible about the open job. Unfulfilled or misled expectations will only lead to high turnover down the road. Instead, put your efforts toward quickly identifying drivers who are a good fit and may stay in the job for many years to come. 
3. Ask Role Specific Questions
Once you have a baseline of information about the driver's qualifications and future goals, hone in on the specific job. Discuss features of the job that are atypical or have raised concerns from drivers in the past. For example, if drivers need mechanical knowledge, ask "What experience do you have fixing mechanical problems with your truck?" Similarly, if the position includes slip seating, ask drivers about their preferences and habits when sharing a cab. All of these truck driver interview questions shift the focus to recruiting for retention. 
We asked Chelsee about RTI's recruiting goals and the trucking predictive index. She noted that,
"The ultimate goal is to hire drivers who stay with us for a long time. We want to solve the retention problem that exists today… My approach and Chad [Hendricks]'s approach is to solve that problem in the long term, and hopefully, the predictive index will do that."
She continued, "If we can market to the drivers who are similar to our drivers and have similar characteristics, maybe we have a better chance of gaining and hiring some of those drivers. And then when they come aboard, they'll be some of our champion drivers who stay with us for years and years."
Ultimately, drivers may decide that the job is not a good fit. It's better to be transparent and find that out in early recruitment conversations. You may also have concerns about the driver being a good fit. Be direct in your questions as well. For example, if a driver interviews for a job that is different from their background (for example, an OTR driver switching to local), ask questions to make sure they are ready for the switch. All of these questions help align your hiring efforts with strong driver retention. 
4. Use Behavioral Interviewing
If you have a strong driver candidate based on their goals and qualifications, use behavioral interviewing to assess their competencies on the job. Behavioral interviewing states that how a candidate has handled situations in the past is the best predictor of future behavior. Evaluate drivers based on competencies, which are measurable ways we practice certain behaviors. Problem-solving, priority setting, and conflict management are all examples of competencies.
Behavioral interviewing helps identify top candidates based on their behavior in past situations.
To ask effective behavioral interviewing questions, use the STAR technique. Situation, Task, Actions, and Result. To start, ask candidates to describe their past experiences. Then, listen closely and evaluate based on the Situation or Task the candidate encountered, the Actions they took, and the Result of their actions. Interviewers should assess each answer while citing behavioral indicators that verify how the candidate previously showed behaviors that led to success.
5. Share the Mic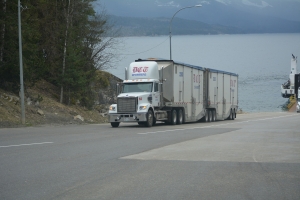 Truck drivers want to know that their carrier will respect and value their contributions. One way to demonstrate your commitment to drivers from the start is by sharing the mic. Allow time for drivers to ask questions during the interview or at the end. Doing so signals to drivers that you care about their input and whether the job is a good fit for them. It's also another valuable opportunity to understand what they prioritize. If they are a strong candidate but are undecided about the position, that insight may help you win the driver to your team. 
As a recruiter, it's hard to predict exactly what drivers may ask, but prepare answers for common questions. This will likely include questions about home time, pay, benefits, and equipment among other things. Before you end the conversation, make sure the driver is clear about the job offer. Transparency upfront supports long-term retention. 
Truck driver interview questions are an opportunity to get to know potential candidates and focus on drivers who will boost retention. Each type of question will draw out information about driver candidates and works well in a conversational interview. When drivers and carriers connect transparently over a job that is a mutually good fit, the interview time is well worth the investment.
https://hiring.drivemyway.com/wp-content/uploads/2021/07/annie-spratt-ZTcz0uKmYUM-unsplash.jpg
1125
1500
Alayna Klco
https://www.drivemyway.com/wp-content/uploads/2019/03/Untitled-1-3.png
Alayna Klco
2021-07-01 19:14:15
2021-08-09 12:28:13
5 Truck Driver Interview Questions for Recruiters to Ask