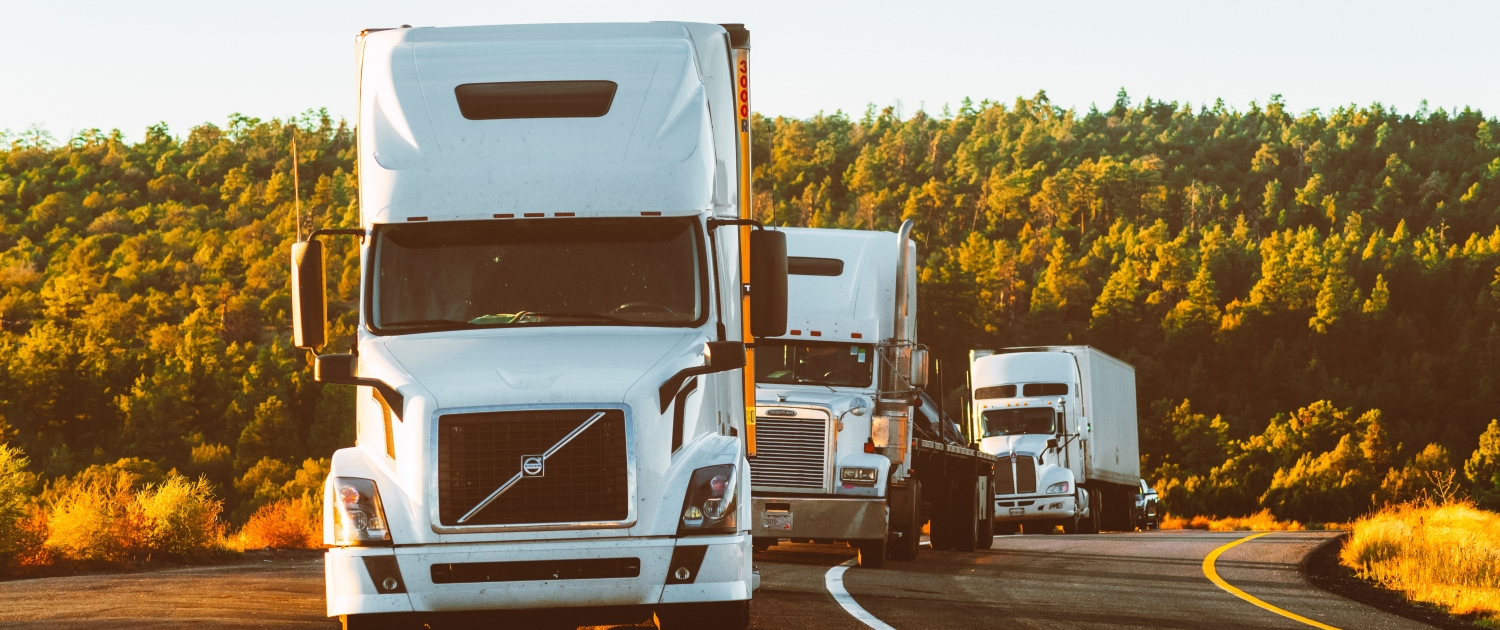 You've probably heard the phrase "driver-centric" a lot over the past few years. It's become a popular term in the transportation industry, especially when carriers describe their culture to truck drivers. But what does it mean? Simply put, being driver-centric means putting your drivers at the heart of every decision your company makes. A lot of trucking companies may say they have this kind of culture, but what does it really take to be driver-centric?  
We talked to two Drive My Way clients, Kam-Way Transportation and Danieli Inc. about their driver-centric approach to company culture. They shared insight on how they've been able to achieve this culture and how other trucking companies can do the same.   
1. Implement Driver Programs
Driver programs like these have become the norm for a lot of carriers, and it's easy to see why. These programs lead to healthy competition among drivers, increased happiness, and most importantly, higher retention rates. This last part is especially true in relation to referral programs, as drivers who come from referrals will on average, stay longer than drivers who come from other sources.  
"We've implemented many programs such as V.I.P. bonus programs, driver of the quarter awards, anniversary gifts, and a very generous referral program," shared the Danieli Recruiting Team.
In addition to performance and recruitment programs, showing appreciation to all your drivers is a great way to show your driver-centric culture. Small gifts for holidays and work anniversaries, free lunches, and giveaways are just some of the ways you can communicate to drivers that your carrier puts them first. 
2. Communicate and Listen to Feedback
This tip may seem like common sense, but there are many carriers who struggle with it. The crux is not just making small talk with drivers and checking in with them once every six months or a year. It's implementing a plan like Danieli has to constantly communicate and gather feedback from drivers. Keeping an ear to the ground of what's going on with your drivers, what they're enjoying, and what they're not can help you adapt things accordingly and keep them happy.  
"We have a 'Staying in Touch' policy where we regularly call every driver on the phone, even just to say 'Hey, how's your week going?' or 'Any concerns we can address?'. Being personable with our drivers, or 'business partners' as we call them is our top priority. Also, hear your drivers out! Some of our best ideas come from drivers on the road. Whether it's the way you conduct orientation, the bonuses you offer, or the way you approach issues, find out what your drivers are saying and use that to your company's advantage," shared the Danieli Recruiting Team. 
There are many ways to communicate with your drivers. You can frequently call like Danieli does, set up an anonymous suggestion box (online or on site), use employee engagement surveys, or just stay in touch via text.  
Also, while it's never good to hear a driver is leaving, make sure you take that opportunity to perform an exit interview. It's a great way to get candid insight on how your company is running and what you can do better in the future to avoid doing any more exit interviews.   
3. Show Drivers Respect
Respect goes a very long way in the trucking world. What are some of the ways a carrier can show respect to their drivers? The first is to be upfront and honest about everything relating to the job when talking to candidates. Don't hide important details just because they're not the most attractive aspects of it. This will just lead to unhappy drivers after they sign on and may lead to a bad reputation in the industry. Making sure it's a good fit for both sides is more important for long-term retention than simply getting drivers in seats. It's also another big part of cultivating a driver-centric company culture.  
"We really take pride in making sure that our drivers don't feel like they're just a number. We really focus on solving any issues that might arise quickly to build a fantastic working relationship alongside our driving team. We believe in treating our driving team with respect, which means offering great pay, generous home-time, a great bonus structure, and more," shared the Kam-Way Recruiting Team.
In the current job marketplace, drivers have more leverage than ever, so lowballing them in terms of pay won't do your company any favors in the long run. Drivers understand that every company may not be able to offer the absolute best pay package in the world, but your pay should be competitive with industry averages. The same goes for benefits, bonuses, and raises.  
4. Have a Knowledge and Passion for Trucking
When drivers talk to recruiters or other people inside an organization who have little knowledge of the day-to-day responsibilities and lifestyle of a trucker, it doesn't do much to establish trust. This isn't to say that everyone in your organization has to be an expert on trucking, just that there should be an enthusiasm and general knowledge about the work drivers do when talking to them.  
This is also why bringing in driver recruiters with CDL experience can be a huge boost for your company's recruiting efforts. These recruiters have a knack for building relationships with drivers and turning candidates into hires, which is invaluable for any recruiting department.    
"It's important for us to share our company culture either by conversation or through social media in order to allow potential drivers to see the value in our company. Transportation has a special place in many of our hearts, and our hope is that drivers seeking employment with us feel that fondness towards the industry. Many of our office team members have been in the transportation business for many years. Allowing that expertise to shine through is just one of the many ways our company culture can positively impact anyone looking to join our team," shared the Kam-Way Recruiting Team. 
5. Broadcast Your Culture
Just like the population at large, most truck drivers, are active on at least one social media platform. These social channels like Facebook, Instagram, and TikTok could very well be the first place where drivers learn about your company. This is why it's important to broadcast your company culture on these platforms. Aside from having quality pay and benefits, drivers want to work somewhere where they know they'll be valued and the right messaging can do just that.  
"We believe that sharing the industry with both non-driving individuals along with drivers is so valuable. It shines a light on the transportation industry and allows everyone to see how vital it is to our economy and more. Creating a sense of transparency builds trust, which in turn, provides a strong company culture. We also really love featuring our hard-working men and women on our social media platforms so that they can be recognized by everyone," shared the Kam-Way Recruiting Team. 
But, as we know, drivers are understandably skeptical of what comes from a company's recruiting or marketing team. Showcasing the drivers themselves in testimonials is the best way to build trust with potential candidates and show your driver-centric company culture through social media. 
A driver-centric company culture is much more than a popular buzz word. It's truly putting the needs and priorities of truck drivers at the front of your business. It can seem like a big task, but making small changes and implementing the tips above will make your company a place where drivers will be happy to come aboard.    
https://hiring.drivemyway.com/wp-content/uploads/2022/04/pexels-quintin-gellar-2199293-scaled.jpg
1367
2048
Reid Smith
https://www.drivemyway.com/wp-content/uploads/2019/03/Untitled-1-3.png
Reid Smith
2022-04-12 15:07:47
2022-04-12 15:07:47
5 Ways to Build a Driver-Centric Company Culture