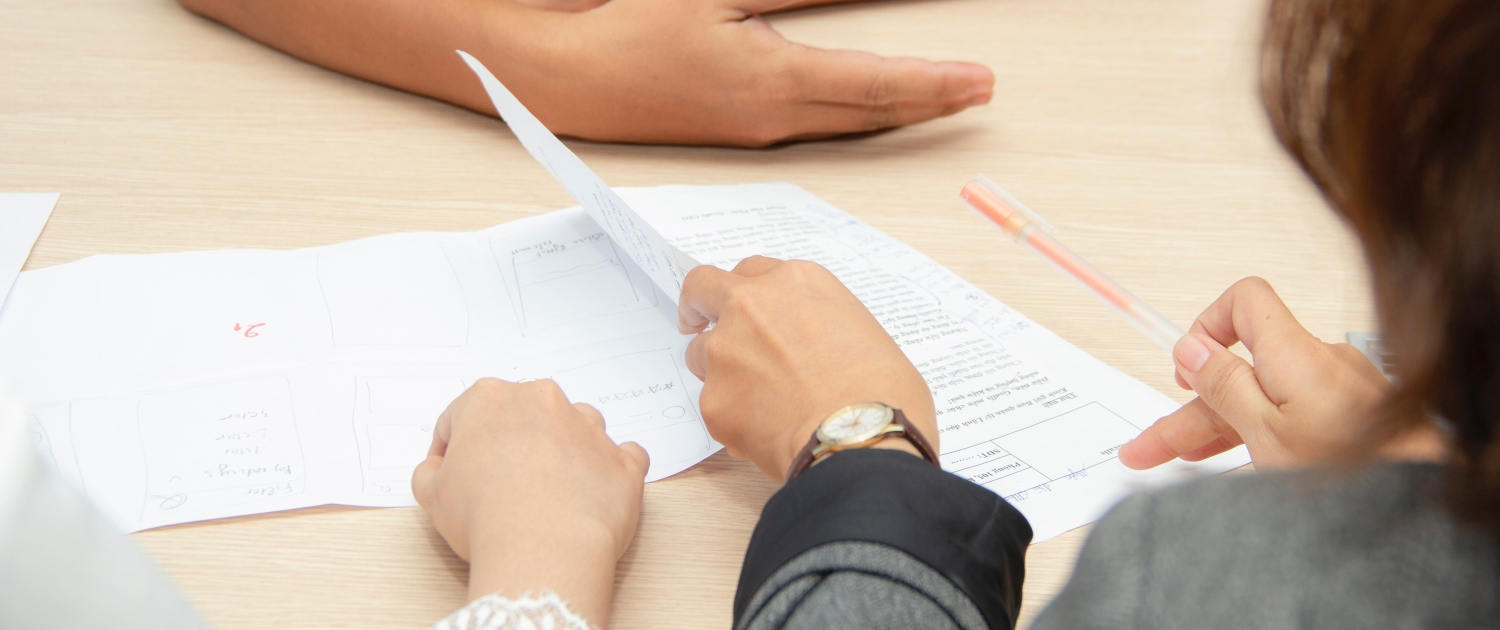 At this point, the trucking shortage has become the normal state of things. It's widely understood that the demand for truck drivers is much higher than the supply of drivers looking for jobs. Because of this, trucking companies are doing whatever they can to keep current drivers happy and bring new ones onboard. This includes pay increases, newer trucks and equipment, increased home time, and more. 
As great as these advances have been, drivers are still leaving jobs at a high rate. This can be frustrating for carriers, especially when they don't know why drivers are leaving their company. It's also why exit interviews can be a very useful tool when recruiting and retaining drivers.  
What is an Exit Interview?
An exit interview is an interview with an employee who is planning on leaving your company. The exit interview is usually done on the employee's last day or last week but can also happen shortly after the driver leaves the company. 
Why Exit Interviews are Important
Exit interviews are used to understand the reasons that drivers are leaving your company. These reasons may be related to compensation, benefits, home time, schedule, equipment, route, type of haul, company culture, or leadership.  
Exit interviews are also one of the best ways to uncover problems that are going unnoticed in your company. While many times, a driver is simply leaving for better pay, it could be for reasons related to how your company runs or even a problem with a specific co-worker.  
For instance, your drivers could be having issues with a certain dispatcher or supervisor that management or HR isn't aware of. It's possible for things to get so bad that drivers start looking for other opportunities because of it. For a company that conducts exit interviews, this problem could be solved after an exit interview with the first driver who left. For a company who doesn't, they may lose 4 or 5 drivers before they get wind of the real reason they're leaving.  
How to Conduct an Exit Interview
There are a few different ways companies can conduct exit interviews, some do it on site while the driver is still with their company. Others can be done at a public place shortly after they've left, but this is less common.  
As for who should conduct an exit interview, it's a good idea for it to be someone in HR or another neutral party. Drivers may be more honest with them as opposed to interviewing with someone they directly reported to or higher management. 
Be sure to affirm with the driver that anything they say will remain anonymous. While some drivers may not care whether it is or not, some might, so it's a good practice to let them know that before the interview starts.  
Also, make sure to keep track of what drivers say in exit interviews. This way, you can start to look for trends across departments and your company as a whole.  
It's also possible for a driver to say no to doing an exit interview in the first place. But, unless they're leaving on very bad terms, most times they'll agree.  
What Next?
After the exit interview is arguably the most important part of the process. Now, you must act on what you've learned. Look through your findings to pin down possible trends in why drivers are leaving, especially if you've recently had a mass exodus. 
While it's not always possible to immediately fix every issue mentioned in these interviews, it's important to do what you can quickly to avoid losing any other drivers. Plan to meet with key decision makers in your company to present what you've learned and plan from there. 
While it's never good news to hear that you've has lost a driver, conducting exit interviews is a vital part of the process. It gives your company the valuable information you need so that you won't have to do as many in the future.  
https://hiring.drivemyway.com/wp-content/uploads/2022/03/van-tay-media-TFFn3BYLc5s-unsplash-scaled.jpg
1366
2048
Reid Smith
https://www.drivemyway.com/wp-content/uploads/2019/03/Untitled-1-3.png
Reid Smith
2022-03-28 19:28:47
2022-06-02 13:12:04
Why Exit Interviews are a Must for Trucking Companies