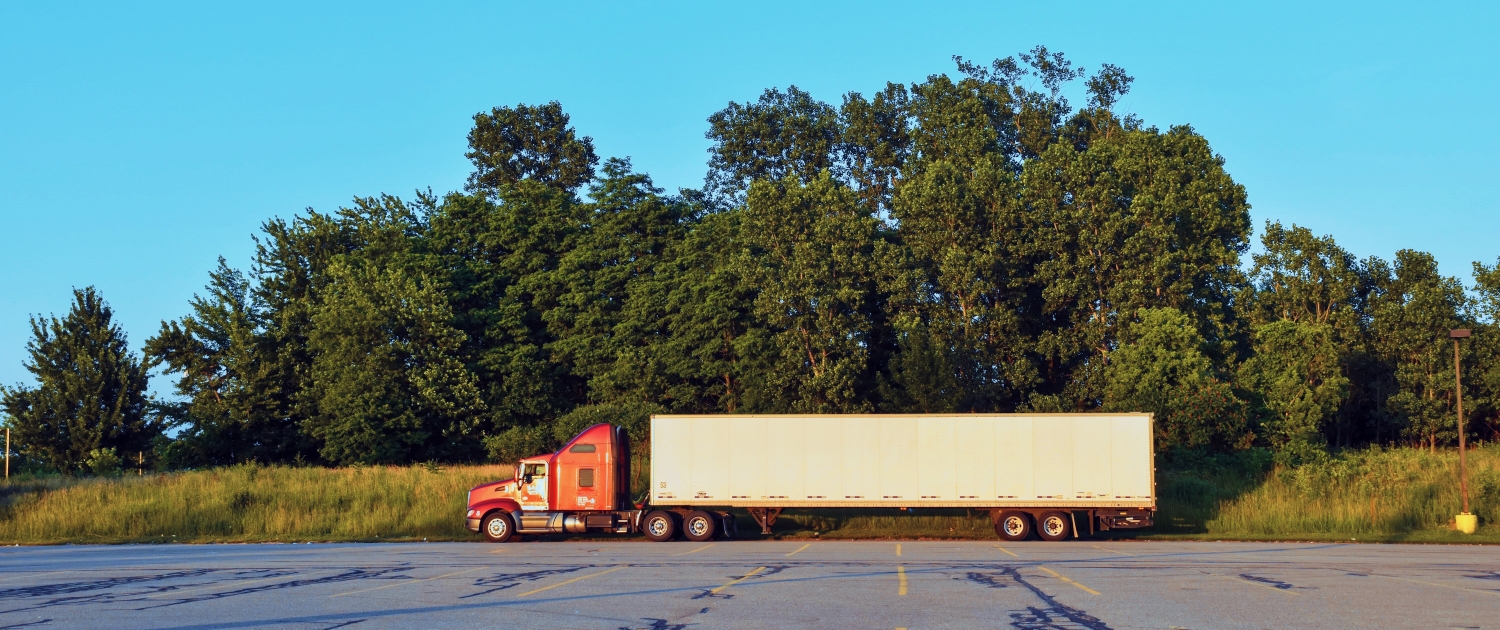 While the COVID-19 pandemic seems to mostly be in the rearview mirror, it brought a lot of changes to the trucking industry. While some of these changes seem to be going by the wayside, some look like they're here to stay. Here are 5 ways that COVID has impacted driver recruiting. 
1. Remote Interviewing and Onboarding Process
One of the biggest changes that COVID brought to the workforce was remote interviewing and onboarding. While most carriers implemented remote interviewing and onboarding when that was the only option, some have begun to move towards it as full time.  
Why? One reason is that it can lead to carriers finding and interviewing better driver candidates. In a labor market this competitive, something as simple as offering a driver the ability to do the interview and onboarding process from wherever they'd like could be the thing that sets your carrier apart.  
Another reason is that speed has been shown to be a top metric in getting candidates to come on board with your carrier. Having a remote process speeds everything up, giving candidates less time to find and accept another job offer.
2. Vaccine/Booster Requirements

Even before the COVID vaccines were made available, there was a hot debate on whether or not companies should require employees to be vaccinated. This debate got even hotter when a federal mandate was announced that would require some truck drivers to get the vaccine.  
While nothing ever came of that mandate, with the Supreme Court striking it down as unconstitutional, companies still have their own discretion on whether or not they require drivers to get vaccinated. 
3. Driver Pay Increasing

Pay has been a pain point for drivers for decades. Though there are a number of issues that have contributed to it, most agree that the deregulation of the trucking industry in the 1980's was the biggest reason that drivers began to earn less.  
But the COVID pandemic has led to a surge in driver pay. With increased freight demand and competition for drivers, carriers are increasing payroll budgets to ensure they have drivers in seats. Wal-Mart just recently announced that the average pay for their truck drivers would be increased to between $95,000 and $110,000 annually.  
While the majority of carriers may not be able to match what mega fleets like Wal-Mart can provide, offering drivers overtime and detention pay are two ways that carriers can show they're committed to offering fair compensation.   
Another thing carriers are noticing is that it's much easier to fill home daily positions than it is to fill traditional OTR positions, even if the money is better. A lot of drivers are fine with taking less in pay, if that means being home with their family each night.  
4. Truck Shortage
The truck driver shortage has been a well-documented and much talked about issue for years, even before COVID. Another issue that's been becoming more prevalent is a shortage on trucks as well.  
Jason Crowell, Director of Recruiting with Drive My Way client, Custom Commodities Transport has been dealing with this issue since last year. 
"My bosses were almost ready to tell us to stop advertising our driver jobs because they were afraid we weren't going to have enough trucks. Luckily, it didn't come to that. It's an interesting time for the operations people, the salespeople, and definitely the recruiting team to have a goal to get to x hires but not have trucks to put them in." 
Just like with consumer cars and trucks, the shortage of semi-trucks is caused by a shortage in computers chips that are used in these vehicles. These issues were originally brought on by COVID supply chain problems, but are now being exacerbated by the conflict between Russia and Ukraine, as well as lockdowns in China.  
Carriers should prepare for this truck shortage to be the norm as it's expected to go on for a while longer, with some predictions that it'll last until 2024.  
5. Increased Driver Shortage

When the pandemic first started, many drivers were laid off due to an almost complete halt in demand for moving freight. Once things started to open up again in 2021, the opposite seemed to happen. Trucking companies found it more and more difficult to find drivers to help them meet the huge increase in demand they were experiencing.  
Just how difficult is it for trucking companies to find drivers? A study by Coyote and Emsi found that it takes 9 times the amount of job postings to hire a truck driver than it does any other blue-collar profession.  
This is why it's more important than ever for trucking companies to focus their time and resources where it matters.
Drive My Way works with carriers to get their job postings in front of the right drivers at the right time. We've helped our clients find the right candidates to fill their CDL job openings and we're able to help you too. 
https://hiring.drivemyway.com/wp-content/uploads/2022/05/christopher-paul-high-O8dcG8oniJU-unsplash-scaled.jpg
1365
2048
Reid Smith
https://www.drivemyway.com/wp-content/uploads/2019/03/Untitled-1-3.png
Reid Smith
2022-05-06 13:06:19
2022-06-16 15:35:08
How COVID has Impacted Truck Driver Recruiting