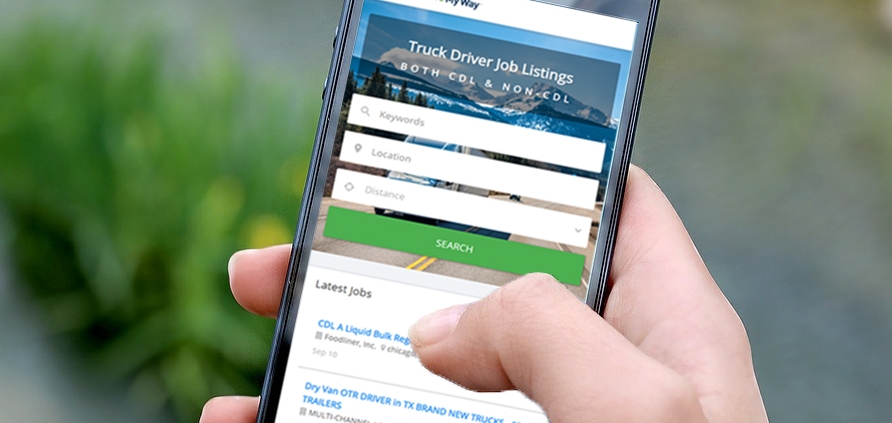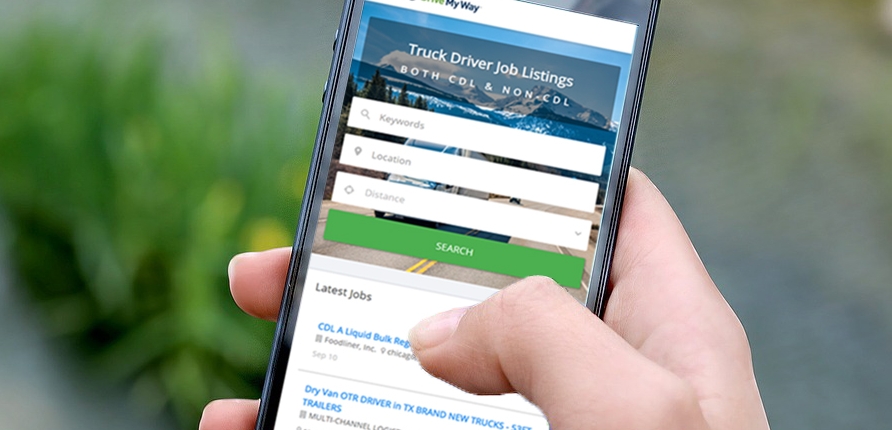 Trucking recruiters are tasked with finding top candidates for a position, matching them to the right jobs, and converting them into drivers for the fleet. This is dependent on finding a high number of qualified candidates through driver applications. One reason why you may not have as many candidates in your talent pool is because some percentage of leads start driver applications but soon abandon them.
You'll get more candidates if you are able to reduce application abandonment. Just imagine the kinds of stronger candidates you'll have in consideration if 10% of candidates don't quit in the middle of your application! Here are four suggestions of how to reduce driver application abandonment and get better candidates in your recruiting pipeline.
1. Application Length
Put yourself in the place of your candidates and imagine why they may abandon the driver applications. Most drivers don't want to spend their limited free time filling out lengthy and complex applications. In fact, this is the top reason job seekers quit in the middle of applications. If your applications are requiring too many details, or take too long, most drivers are going to move on to other tasks. Worst case, you may be losing these candidates to rival carriers who have optimized and shortened their applications.
Ideally, your driver application should take no longer than 15 minutes to complete.
Instead of requiring drivers to provide all information up-front, focus on the basics and stick to questions that require simple answers. You can ask more detailed questions later, in your follow-up or in-person phone call.
2. Make Applications Mobile-Friendly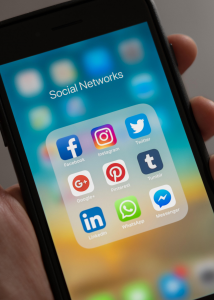 Most drivers search and apply for jobs online through their smartphones. In this mobile-driven world, recruiters and fleet managers need to make sure they're able to communicate and interface with drivers how they would prefer. Designing mobile-friendly applications means you're able to meet drivers where they are and make driver applications easier for them.
Simply duplicating the web-based driver application for mobile devices introduces so many hassles, no wonder drivers abandon these!
Optimize your applications for a mobile-first experience by using mobile rendering, saved login information, and other useful features. Drivers will be more likely to complete applications that are quick and easy to complete on the go. They can easily access and submit these applications on their devices while waiting at truck stops or rest areas.
3. Avoid Tedious Steps
If your driver application is requiring candidates to complete tedious steps, they're going to abandon the application and run for the hills, or worse, to the next carrier's application.
Nothing can be as difficult or tedious as requiring drivers to print or download something on the application.
These steps can be tough to complete if drivers are on their smartphones and looking at your applications while on a rest break. Using the proper software and encryption can go a long way toward drivers submitting the applications online without having to worry about their data being at risk. Build a safe and secure application on the back-end so as not to compromise the private information of candidates. For example, e-signatures and other features make application submission simple, secure, and effective.
4. Be Transparent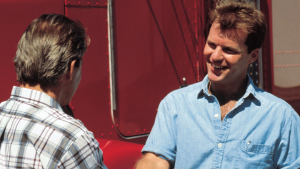 Your driver applications aren't just simple tasks for candidates to complete as part of the hiring process. They're also an integral part of the marketing and advertising for your fleet and carrier. Keeping this in mind, drivers will expect you to address their concerns about compensation, benefits, company culture, and other important topics. In this day and age, any reputation about your carrier has spread far and wide.
You can expect that your candidates have already heard everything about your company—the good, the bad, and the ugly.
What you can do to handle this situation is to practice 100% transparency. Perhaps your carrier can't provide the latest truck models or the strongest benefits, but that is balanced by the company culture, safety record, and spouse policy. Be upfront about whatever concerns you think drivers may have. Then, make it easy for interested candidates to contact you with questions. If you're serious about avoiding long-term turnover, your carrier should do what it can to promote transparency.
https://hiring.drivemyway.com/wp-content/uploads/2019/09/iphone-410311_1280-e1582577492254.jpg
732
892
Kerry Marinchick
https://www.drivemyway.com/wp-content/uploads/2019/03/Untitled-1-3.png
Kerry Marinchick
2019-09-11 21:11:43
2020-08-13 16:46:13
How to Reduce Driver Application Abandonment