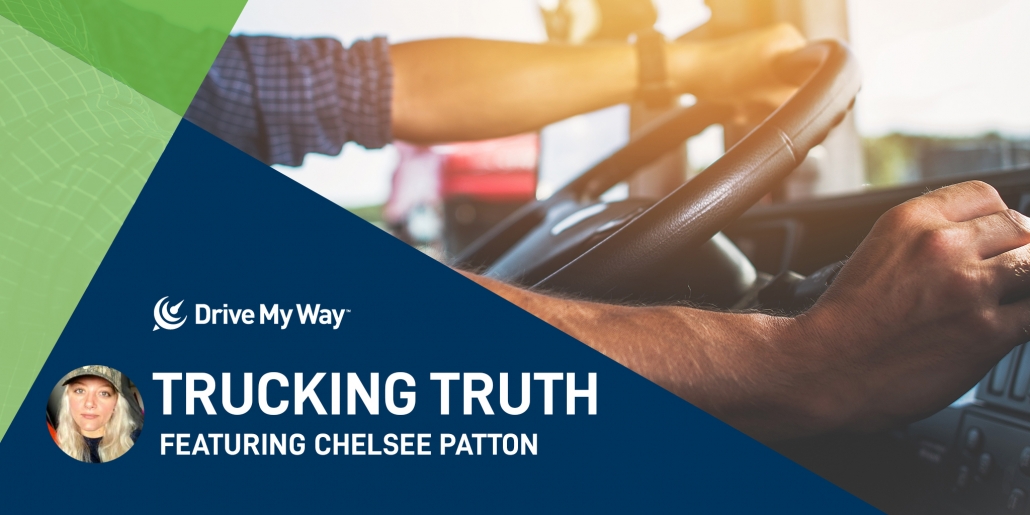 Becoming a trucking recruiter is a job that takes time to build up expertise. To be a top recruiter takes a combination of the right personality and a detailed understanding of the driver experience. Drive My Way customer Riverside Transport Inc. (RTI) is one of the companies that gets recruiting right. Drive My Way's CEO, Beth Potratz, spoke with Chelsee Patton, Director of Recruiting at Riverside Transport Inc., who has her CDL and spent a year on the road. Chelsee elaborated on her driving experience at Riverside Transport and shared some trucking truths on recruiting for retention. 
Q: How did you get your CDL? 
A: I got my CDL through RTI's Train Your Team program. I was learning to drive and learning to back and learning about all of the requirements to drive a truck while I was actually driving it. They put you in head first as far as the Train Your Team program! 
It runs a bit differently today because you have to have your CDL to be in that program. Nonetheless, I started running from Kansas City to Louisville and back on a Dedicated run. During that time, I would be trained on pre and post trip inspections, and we'd do backing exercises. I got to run freight and train to get my CDL, finally pass my test, and I got to blog that experience for Riverside. 
I did that right after I finished some schooling, but I had been in driver recruiting for some years before that, and I just feel very vested in the industry. I really care about the drivers and I have fun talking to them. I resonate with them. I think even more so now that I have my CDL, I understand what life is like out there on the road for them. 
Q: How did having your CDL and driving for a year, the experience out on the road, change your perspective as a recruiter?
A: As a recruiter in this industry, you have to gain the drivers' trust. That's the number one thing. I think that having my CDL and being in the driver's seat allows me to do that much quicker and more effectively. 
It's a great experience. When I'm talking to drivers and they mention something, I kind of throw it out there, and sometimes they catch on and sometimes it takes them a little bit to think, "Well, wait a minute…you have your CDL? You drove?" So, that's really fun throwing that out there in some of the conversations that I have with potential drivers. 
Q: If you're a recruiter and you don't necessarily have the opportunity to get your CDL or don't have that experience under your belt, what are some of the other things you can do to help learn about the industry and build rapport with the drivers?
A: One thing that you can potentially do, it's going to be based on your company and their policies, is check and see if you have the opportunity to do a ride-a-long with a driver. Even if it's just with a local driver for a day, spend some time there. That would be really cool. There's also a lot of bloggers out there and so you can go and watch some of the trucker bloggers online and gain some insight there. 
When you're talking with drivers, be inquisitive. If you really take the time to pay attention to what the drivers are saying and not try to rush them off the phone, you can gain some insight into what their life is like. 
The other thing that I would really encourage is when you're talking with drivers, be inquisitive about the things that they're saying. You really learn a lot through driver recruiting. It takes time. As a new person in the industry, it's like, "What's a dry van? What's a fifth wheel?" but then you learn all those things, and if you really take the time to pay attention to what the drivers are saying and not try to rush them off the phone, you can gain some insight into what their life is like. 
Q: What tips would you give recruiters about effective interviewing? 
A: I would take a look internally at your current approach to recruiting and think about how different you can be versus what you're doing today. What I really mean by that is, when you have a driver call you, and you are talking to that driver, listen to what you're saying. Are you automatically going into, "How much experience do you have? How many tickets? How many accidents?" versus conversationally talking through all that with them. That's something we recently got some really nice training on, and one thing I would definitely encourage is to qualify your drivers through conversation. 
Q: A parting question – when you think about the recruiting team and the culture you're trying to build, what are some of the things that you and your team hear from drivers?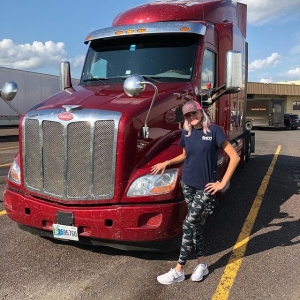 A: I would say I'm pretty proud of my team in that regard. Sometimes when drivers call the Riverside Transport recruiting line, they get surprised by the way the Riverside recruiters speak with them. We try to keep it very friendly and honest. We like our recruiting team to know as much information as possible and be willing and able to give that to the drivers. So, a lot of times, we'll hear, "I've never had a recruiter be so nice" or "No one's honest." That's definitely a truck driver recruiter stigma out there—that we're all liars—so we're definitely trying to change that and ultimately make sure that that driver feels valued and like they're not being lied to. 
Beth finished the interview with these thoughts:
You really bring it back to the person and to their needs and to the relationship. And you even go so far as to really walk a mile in their shoes, or I should say, sit in the seat behind the wheel. We salute you and your team and all the innovative things that you're doing, all of the commitment you've demonstrated to make a difference in the industry, and to help highlight that trucking is an industry that people can really join and enjoy. There's a lot of fun to be had, and a lot of respect that's been earned.
To hear more from Chelsee as the Director of Recruiting at Riverside Transport Inc., follow her on Instagram or Youtube as @ChelseeInPink.
https://hiring.drivemyway.com/wp-content/uploads/2021/06/TruckerTruthchelseepatton.jpg
750
1500
Alayna Klco
https://www.drivemyway.com/wp-content/uploads/2019/03/Untitled-1-3.png
Alayna Klco
2021-06-17 19:11:10
2021-06-22 16:18:47
Trucking Truth with Chelsee Patton from Riverside Transport