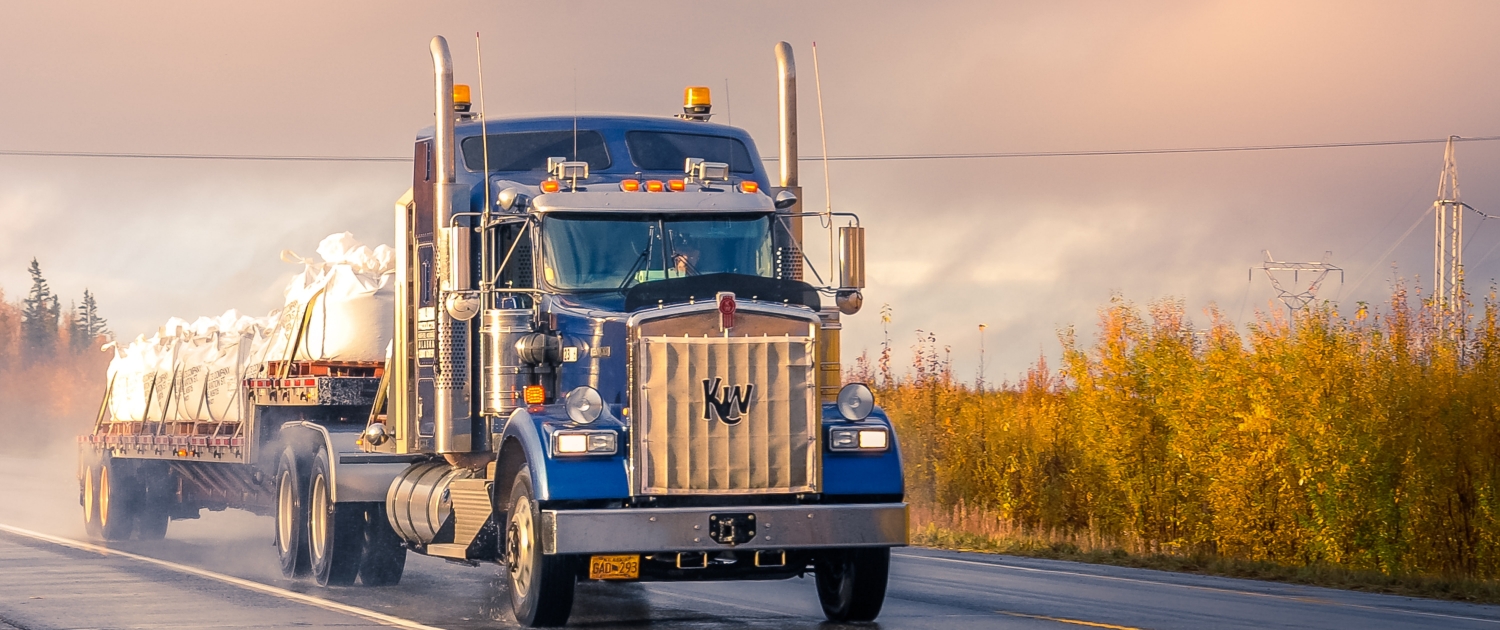 Anyone who has been in trucking for even a few years is no stranger to the trucking shortage. This phenomenon has been growing for several years, and despite the unexpected twists of the past year, the truck driver shortage continues. As a single company, there is little you can do to change the overall industry conditions. However, there are ways to combat the trucking shortage in your own fleet.
Overview of the Driver Shortage
The current trucking shortage is a combination of several intersecting factors. First, there are still limited numbers of drivers entering the trucking field. This has been an ongoing trend for several years, and the industry as a whole has struggled to recruit and retain millennials and younger drivers. Second, the FMCSA's Clearinghouse is in full effect. The Clearinghouse cleaned driver databases and removed tens of thousands of drivers who did not pass the drug and alcohol screening. The majority of these drivers have not taken steps to re-enter trucking. Both the lack of young drivers and the decrease as a result of the Clearinghouse were relatively expected influences. COVID-19 has added several additional challenges. 
When COVID-19 hit the trucking industry, there was a wide range of consequences depending on the company and haul type. For some, demand spiked overnight, and hiring drivers immediately was the biggest challenge. For other companies, business dried up, and they may have laid off drivers to keep the business afloat.
As we move through 2021, there continues to be mismatched supply and demand within different trucking niches.
In addition, drivers who were laid off have likely been collecting unemployment benefits. With the additional stipend provided by many states, some drivers are getting a good payout and are not incentivized to return to their driving jobs. The increased federal aid for unemployment is set to run through September 7, 2021, but many states intend to reduce unemployment benefits sooner. This may help reduce the trucking shortage, but fleets will still be contending with the other ongoing challenges. 
An Inside Look at the Shortage
The combination of factors mentioned above meant that it's a driver's market right now. Top drivers have their pick of jobs, and companies must have compelling offerings to attract drivers to their fleet. 
Drive My Way's CEO, Beth Potratz, has deep expertise in HR and the trucking industry. She shared these insights on the ongoing driver shortage.
"In the industry, there has been a stark decline in drivers searching for jobs, advertisement cost per lead is at an all-time high, and the average cost per hire has increased 41% higher month over month. ​

With local jobs aside, results with Drive My Way are consistent with the trends. Throwing more money at advertising will not fix the problem. Focus on the quality of your offering: pay, home time flexibility, and equipment quality. ​

The critical thing is that with fewer drivers looking for a job, those that connect first will win. It's vital that you aggressively make a timely connection with drivers that express interest. Other recruiters are trying to reach them as well. Make those that express interest and who have completed a full app a priority."
There is no single solution to becoming a top recruiting company, but successful hires start with an appealing job offer and a driver-centric culture. Optimize your offerings to bring in quality drivers that are right for your fleet.
How To Combat the Driver Shortage
Improve Your Job Offering
Because demand for drivers is high and supply is low, drivers can be particular and choose from top companies. Attracting drivers has to start with a top offering. At a minimum, your total compensation package – pay, home time, and benefits – should be at or above the industry average for that job type and region. If you offer a significant sign-on bonus, make sure that the rest of your package is also strong. The majority of drivers prefer higher pay to a large initial bonus and may be skeptical if the bonus is too big. Historically, some companies withhold pay in job advertisements to stay competitive with drivers. With demand for drivers as high as it is, that is a luxury that no company can afford. Drivers are looking for the best offer. Bring something valuable to the table, and make sure drivers are clear on your offer. 
Your total compensation package – pay, home time, and benefits – should be at or above the industry average. If you offer a significant sign-on bonus, make sure that the rest of your package is also strong.
In addition to a compelling compensation package, it's important to clearly communicate the job description. The best job descriptions are specific and transparent. Drivers want to know what they're getting into, and they don't want surprises down the road. Make sure the most important details stand out, and use clear, concise language and formatting to convey the information. A well-written job description tells drivers that you are organized and understand their priorities.
Fine Tune Your Recruiting
A good job description may bring drivers in the door, but it's up to recruiters to keep drivers interested. When a driver expresses interest in a position, it's important to contact drivers quickly. That may mean changing staff hours to include shifts that are outside of the typical 9AM to 5PM. When demand for drivers is so high, even a few hours can be the difference in making the hire. If you have a top driver who is unsure about the position, put them in touch with a current driver. This demonstrates your trust in your drivers and is a clear commitment to transparency and company culture. If the compensation package is strong, one good conversation may be enough to convince a driver that you are the right fit.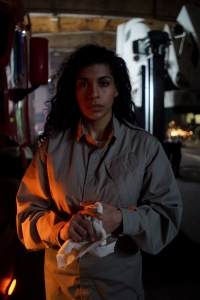 If drivers are not responding to your digital advertisements and marketing efforts, expand your candidate pool and evaluate your minimum qualifications. Reach out to underrepresented driver groups such as women, drivers of color, and young drivers. There are many great employees out there who you may be missing because your ads are not in the right places.
Another opportunity to bolster driver interest is through referral programs. Offer incentives (financial or otherwise) to current drivers who bring in new candidates. To incentivize driver retention, offer the referral bonus to your current driver after the new driver has stayed for 90 days or a similar trial period. Expanded marketing efforts and referral programs are a great way to help combat the truck driver shortage. 
Retain Current Drivers
One of the best ways to combat the effects of the trucking shortage in your fleet is to reduce the number of new drivers you need. Retention is just as important as recruiting. Start your retention efforts in the structure of your jobs. For example, if you are planning to give bonuses, reward longevity and performance over time rather than a hiring bonus. In addition, make sure your current drivers feel valued. Appreciation can come as a financial incentive, but you can also use home time, company or truck gear, or recognition to show drivers they matter.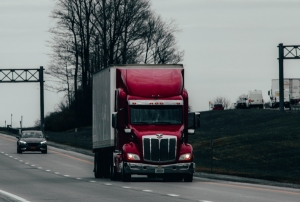 The final, but perhaps most important, retention strategy comes from driver input. Drivers have years of valuable experience, and if they stay with your company for a long time, there's a reason. Find those drivers who have stayed loyal, and ask why they stay. Then, amplify the things you are doing well! Many people focus on eliminating problems to improve retention, but it can be similarly effective to increase positive aspects of the job.
Ultimately, one company won't resolve an industry-wide truck driver shortage. Instead, do your best to get clear, compelling, and concise job postings in front of the right drivers. Then, respond quickly to top candidates to make the hire. For current drivers, ensure that your HR structure supports driver retention so you can keep the good drivers you already have. 
https://hiring.drivemyway.com/wp-content/uploads/2021/06/zetong-li-mVqTumQH-c0-unsplash.jpg
998
1500
Alayna Klco
https://www.drivemyway.com/wp-content/uploads/2019/03/Untitled-1-3.png
Alayna Klco
2021-06-22 12:43:35
2021-06-22 12:43:35
How to Combat the Trucking Shortage