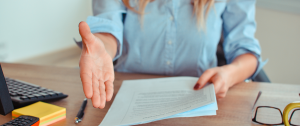 The trucking industry has been essential to the US economy for nearly a century, which means that drivers, recruiters, and industry experts have seen many trends come and go over the years. This is why with advancements in technology, new legislation, and a vacillating economy, it's more important than ever to stay up to date on modern recruiting tips and tactics.  
When exploring current industry trends, it's helpful to understand past practices to gain a better perspective on the future direction of driver recruiting. Here at Drive My Way, we've researched how the trucking industry and recruiting strategies have changed over time. Keep reading to find out more about the past, present, and future of recruiting and retaining quality drivers.  
The 'Golden Age of Trucking'
Although commercial drivers have been responsible for transporting the majority of US freight since the early 1920s, there have been many changes over the years that have affected the challenges and benefits of working in this industry. These changes have in turn affected recruiters' ability to attract and retain top talent.  
The industry saw a very rapid rise from initial developments in the early twentieth century to wide scale support from national organizations and the US government throughout the 1960s and 70s. Truckers making the journey from New York to LA became commonplace in these decades, especially following the development of organizations like the Federated Trucking Association of America and the American Highway Freight Association. At the same time, new truck stops began to appear across the country, making life easier for OTR drivers.  
The 1970s are sometimes referred to as the 'Golden Age of Trucking' due to drivers' successful participation in unions and strikes protesting the rising fuel costs during the energy crises of 1973 and 1979. This decade saw a major increase in truck driver salaries, which led to an influx of new and younger drivers. The unionization of truck drivers resulted in Department of Transportation (DOT) regulations that improved the work life and safety of commercial drivers. And the popularity of  movies like Smokey and the Bandit didn't hurt truck drivers' reputation either!  
The Roots of Today's Driver Shortage
The 1980s, however, saw the trucking workforce to become de-unionized, which resulted in wages being cut nearly in half. These effects are still being felt today, as low salaries and insufficient benefits are often the number one cause for driver turnover. In the decades since, recruiters have had to work harder to come up with creative strategies to find and recruit top talent and incentivize them to stay.  
For a long time, recruiters looked mostly to truck driving schools as their sourcing pool for candidates. This often led to companies sponsoring these schools to create a direct pipeline. In recent years, digital recruiting strategies and changing driver preferences have created a unique array of channels for recruiters to utilize. 
"The evolution of driver recruiting over the last decade has not been subtle," said Lance Pshigoda, VP of Sales at Drive My Way. "Organizations who have not embraced technological advancements that address time-to-hire analytics, driver processing speed, and industry specific onboarding platforms are struggling not just to remain competitive, but to survive."  
Recruiting Today
Nowadays, social media is the fastest growing channel for recruiters. Professional social networks like LinkedIn, digital job board sites like ZipRecruiter and Indeed, and casual networks like Facebook have changed how recruiters reach out to and build relationships with potential drivers. Utilizing social media is especially important to reach younger drivers, as the average age of a professional truck driver in 2023 is over 40 years old, which represents 72% of the professional truck driver population, according to Zippia.  
"Driver retention is as important, if not more important, than hiring in today's environment given the investment costs associated with sourcing applicants.  Targeting a younger generation of the driver population cannot be accomplished by simply upping signing bonuses and offering new equipment to drive," said Pshigoda.  
"Today's emerging driver population wants to know they have a career trajectory, and an organization that is invested in their individual success.  That they are partners in the company's success rather than employees easily disposed. A clear, expedited hiring and retention plan outlined for both the driver and the organization employing them ensures longevity and the successful venture of the partnership." 
Recruiters trying to encourage diversity in the drivers they hire and retain are also implementing strategies like referrals, internships, and driver mentor programs. These advancements support drivers who are underrepresented in industry settings, such as women and people of color. Diversifying your recruiting pool and supporting new hires with modern strategies are important steps to stay ahead of the curve in a competitive market.  
Over the years, there have been many changes to the trucking industry that have affected how recruiters find and retain top talent. In today's world, it's essential to stay up to date on modern strategies and leave room in your recruiting budget to try innovative solutions. Looking at past trends can be helpful in understanding what drivers are looking for now and how they search for jobs in today's market. 
For more tips on recruiting truck drivers, download our Ultimate Guide to Truck Driver Recruiting, or reach out to us on social media!  
https://hiring.drivemyway.com/wp-content/uploads/2023/08/blog-photo-23.png
630
1500
Elijah Larson
https://www.drivemyway.com/wp-content/uploads/2019/03/Untitled-1-3.png
Elijah Larson
2023-08-30 02:57:41
2023-08-30 02:58:20
Truck Driver Recruiting: Then vs. Now