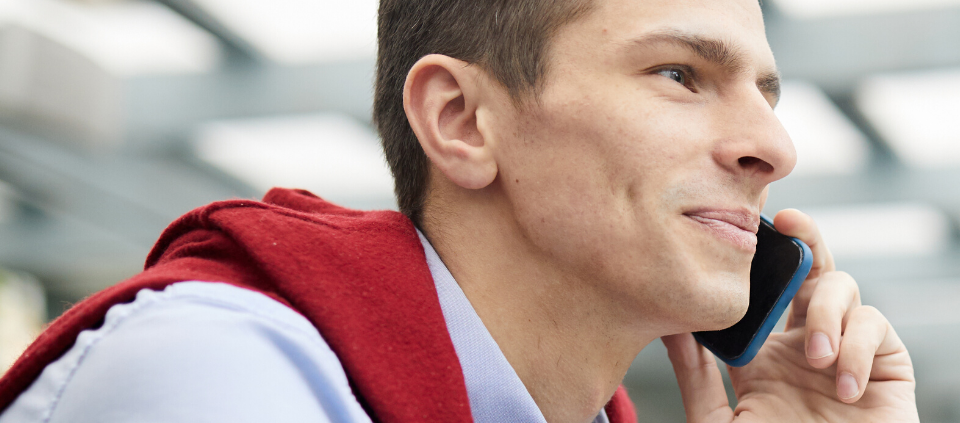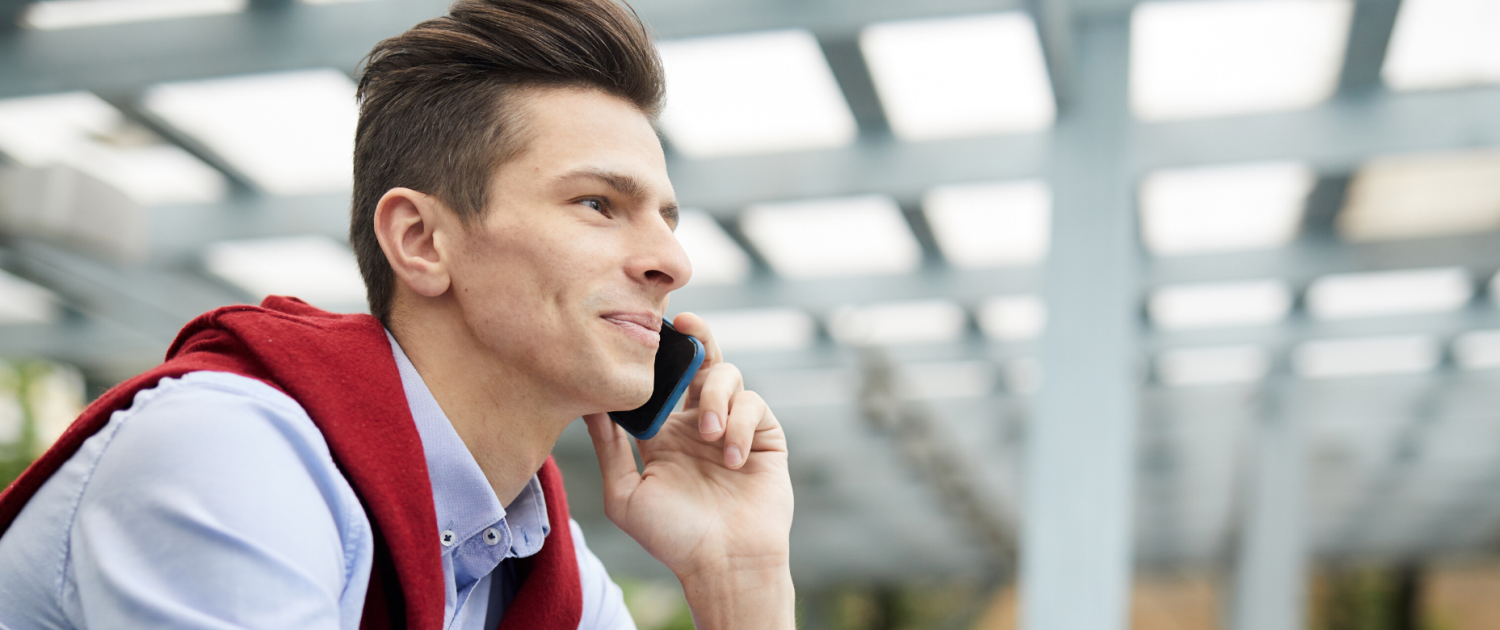 Recruiting is all about building, maintaining, and nurturing personal relationships. In this uncertain time, there's one counterintuitive rule to remember. Even if you're not hiring truck drivers, keep recruiting. Doing so will help you smoothly transition back to hiring drivers when your fleet is back to normal. 
Maintaining your recruitment efforts may seem like the last thing you'd want to do when you're downsizing. Don't be lulled into complacency. If you only focus on your plans for the next few weeks, you will be too late. Continuing to nurture your pipeline is critical to your company's long-term health, but your strategy may have to change as a result of the global health crisis. Uncertain times require improvising, adapting, and overcoming obstacles. When you're not actively hiring truck drivers, focus on building relationships in your recruitment pipeline. Here are a few best practices.
1. Don't Lose Interested Applicants
As HR professionals know all too well, recruiting isn't a faucet that you can turn on and off. Leads that are not consistently nurtured will turn cold and disengage. Even when you're not hiring truck drivers, it's important to develop your relationships for future employment.
Consider that consumers typically take three to nine months to make a decision. In this case, your jobs are a product, and applicants are your consumers. Most people spend the majority of our waking hours at work, and making a job change is a really big decision.
It's too early to predict when freight demands will increase and hiring will resume, but you need to be ready. Continue to build a relationship with interested drivers. Found out what is important to them and whether you are a good fit. Then, when the time comes to bring in drivers, you'll be prepared to quickly fill your open positions.
2. Stay Visible
It's important to stay top of mind for drivers even if you're not hiring right now. While more drivers are in the market for a new job now, the competition remains very high for experienced, high performing drivers with exceptional safety records. A lull in recruiting is a good time to promote marketing campaigns. Highlight your current drivers with tasteful video campaigns.
There is no better endorsement for being a great place to work than one from current drivers who are happy that they joined and chose to stay. You can also take advantage of social media trends like #thankatrucker. Provide resources for current and prospective drivers to increase brand awareness and strengthen ties to your company. 
As a recruiter, it's important to keep your energy high even when working from home. Continue making calls to drivers. Cultivating relationships in a hiring slowdown will make you an obvious choice when drivers are changing jobs in the future. Drivers are not shy about sharing their experiences with others. Employers will be remembered for the actions they took and how they treated drivers during this difficult time. 
3. Fine-Tune Your Message
With uncertainty rippling through the trucking industry, clear, positive communication is more important than ever. As a fleet, the best strategy is to be transparent about your position.
If you are not hiring new drivers, be honest with applicants. Even if you are not able to offer jobs right now, be a resource to drivers.
In recruitment conversations and all other company messaging, strive to acknowledge the current hardships, be authentic, and offer valuable, curated information that drivers can use. This is also an opportunity to optimize your outreach with video campaigns and a mobile-friendly interface. Setting the appropriate tone helps drivers respect and relate to your brand and will foster relationships with potential hires. 
4. Seek Out Opportunities That May Be Available in a Few Months
A hiring lull is the perfect time to look toward the future. The strategic recruiting plan that you laid out in early 2022 may or may not be the right fit for your company going forward. As you approach hiring for 2023 and beyond, do you anticipate your hiring needs changing? What is different about the drivers you need to recruit and how will your company meet those demands? Use the Drive My Way Ultimate Guide for Truck Driver Recruiting to create a comprehensive recruitment plan for the months ahead.
It is more important than ever to understand what drivers prioritize in a job.
Previously, drivers may have been asking for local jobs or flexible rider policies. Now, their focus may be on PTO policies for sickness or your truck cleaning standards. Listen carefully to what drivers are looking for and shape your marketing and recruiting efforts accordingly. This recruitment slowdown is also a great time to offer operations experience to recruiters to help your whole team align with current drivers' experiences. Pairing a recruiter with a dispatcher or terminal manager may give them a perspective on drivers' needs.
5. Prepare for Continued Remote Processes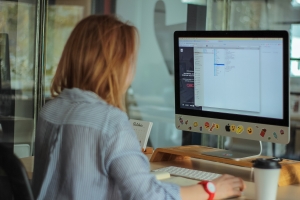 Slowly but surely, companies are re-opening and finding a new normal. The widespread shutdowns due to COVID-19 will continue to ease, but the effects of the pandemic are likely to linger for far longer. With millions of Americans becoming remote workers overnight, virtual recruiting and onboarding have become the norm for many companies. Even as restrictions on in-person work environments are relaxed, prepare to manage your candidate lifecycle virtually.
While the circumstances have caused us to adapt and be distant, that does not mean that we have to lose the personal connection. In recent years, several companies, including Luma Brighter Learning, have started offering online Learning Management Systems (LMS) for onboarding truck drivers. It's a strategy that is effective for both companies and drivers. We spoke with Luma Brighter Learning CEO, Gina Anderson, and she shared her perspective on why synchronous online learning is a great option for trucking fleets.
"The carriers are saving time, they're saving money, they're becoming more efficient, and they're making their drivers happy." Gina continued, "There's not one way to train people. That's why it's so valuable to be able to provide mixed methods of training [using platforms like Luma]. You don't have to get rid of synchronous (same-time) training — you can do it online. Drivers can learn any time, any place."
Gina Anderson went on to add that it's no longer a question of whether or not to implement online learning systems for drivers. Drivers still value real-time connections with peers, mentors, and trainers, so companies should be asking themselves how to make virtual onboarding possible. Asking drivers to complete the basics in a synchronous online environment is a cost-effective strategy to streamline your onboarding process while still complying with social distancing restrictions and engaging your driver community.  
https://hiring.drivemyway.com/wp-content/uploads/2020/05/self-driving-trucks-6-e1597153258893.png
779
960
Alayna Klco
https://www.drivemyway.com/wp-content/uploads/2019/03/Untitled-1-3.png
Alayna Klco
2023-03-24 09:00:02
2023-03-30 19:50:29
Not Hiring Truck Drivers? Don't Let It Stop Your Recruiting