With thousands of carriers advertising jobs for truck drivers right now, how do you make sure yours resonates? If you're recruiting for a smaller carrier, this can be even harder, since you may still be developing brand recognition. That's not to say that creating a great job advertisement is an impossible task. It can seem daunting, but there are a few simple tips you can use to make sure your ads are getting noticed by the drivers you're looking for.   
1. Don't Oversell or Exaggerate
Truck drivers have a keen eye and low tolerance for job postings they find vague or suspicious. That's why it's extremely important to give drivers all the important and accurate information upfront when advertising jobs. When describing your compensation and benefits, avoid general terms like "competitive" or "fantastic" and instead, provide the details. While competitive means at or above market rate, the word has become so saturated over the last few years that it equates to "low" in the minds of many drivers. Drivers want to see hard numbers or odds are, they'll quickly scroll away.  
2. Be Thorough
You never want a driver coming away from your ad, asking themselves "What's the home time? Pay? Is it full or part-time?" Here is a list of the things that should always be included in any truck driver job ad. 
Employee Value Proposition: This is where you'll answer two very important questions. Why is my company different (and better) than the competition? What about my company is attractive to truck drivers? (Visit our 

blog on the topic

 to learn more about the best way to answer these questions.)

 

Job Title:

 Include what CDL class is needed type of haul, and type of run

Compensation: Include CPM or hourly, weekly, or yearly pay. Also include any 

sign-on bonuses

 or referral bonuses

 

Benefits & Perks:

 What is covered under insurance, (health, vision, dental, etc.), PTO, 401K, etc.

 

Home Time, Route, & Schedule: How often will the driver 

be home

? What is the route and level of touch?

 

Equipment: Truck specifics including technology and years of company trucks.

 

Qualifications: 

Besides CDL class, are there other qualifications needed? Clean MVR? Minimum years of experience? Minimum age?

 
3. Make It Easy to Read
You could have the best job posting, with all the information a driver could ever want about the position and your company. But that won't matter if it's organized in a way that's difficult to read. After you've gathered all the information you'll need for a job ad, start organizing by what would be the most important information to a driver reading it. Start with pay, haul, type of run, and move down until you get to smaller details like the model year of trucks to be used and pet-rider policy. 
Another best practice is to avoid using large blocks of text in your job ad. Instead, opt for bullets. This will make your job ad much more digestible for drivers, giving them an easy way to find information without scanning through chunks of text.  
4. Partner with a Job Distributor
Where the ad is placed is just as important as how it's written. With hundreds of job boards and social media channels out there, it can be a pain to know where your time and resources are best spent to reach the drivers you're looking for.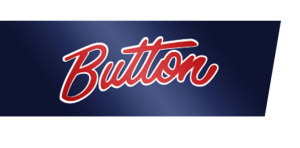 Partnering with a recruiting platform like Drive My Way is the perfect way to get your jobs in front of qualified driver candidates.  We create customized advertising campaigns that reach drivers in the right place and the right time. Just like we did with Button Transportation, a family-owned and operated trucking company in California, that hired 10 new drivers within the span of just two months.   
Your job ad is likely the first impression a driver will have with your company, so making sure it's a good one is key. The good news is that advertising jobs for your trucking position isn't rocket science. Just put yourself in the shoes of the driver. If you were looking for a job, what information would you like to see and where would you like to see it? 
https://hiring.drivemyway.com/wp-content/uploads/2021/12/charlie-deets-fSF9Ymg6SlA-unsplash-scaled-e1638814632930.jpg
1070
2048
Reid Smith
https://www.drivemyway.com/wp-content/uploads/2019/03/Untitled-1-3.png
Reid Smith
2021-12-06 19:26:09
2021-12-06 19:27:17
4 Tips for Advertising Jobs to Truck Drivers