Home time is a very important job benefit to many drivers. Communicating policies clearly sets drivers' expectations from the start. As with all driver communication, strive for clarity, consistency, and empathy. Set your policies early, but prepare a few flexible solutions for the times when unexpected emergencies arise. Implement these best practices for communicating home time with drivers, and get to know the most frequently asked questions.
1. Give the Details Early
Home time is cited as a top priority for many drivers. In our Drive My Way Driver Happiness Survey, time at home was ranked more important than Bonuses and Benefits, Equipment, and Route/Location among other factors. Only pay and company culture ranked higher when drivers answered what was attractive to them in a job. With that in mind, make sure to list home time in job descriptions.
Allowing drivers to decide right away whether the job is a good fit for them ensures you'll only interview drivers who are a good fit. 
Home time policies should also come up in a job interview. If drivers don't ask, be clear in stating your policy, especially if there are any unique elements to it. This is another opportunity to ensure that your recruitment policies prepare you for strong driver retention. Communicating policies early and often helps set a tone of transparency for new drivers.
2. Strive for Consistency
Clear home time policies go a long way with drivers. When possible, follow a clear pattern for days off. For some companies, this will be easy. For others, a consistent schedule simply isn't practical.
Whether you offer 2 weeks on the road 2 days off or 7 days on 1 day off, be as consistent as possible within your scheduled routes.
Drivers want to know what they can expect and may be planning family events around their time off. Stay as close to their anticipated schedule as you're able to, and share changes with advance notice. 
3. Put it in Writing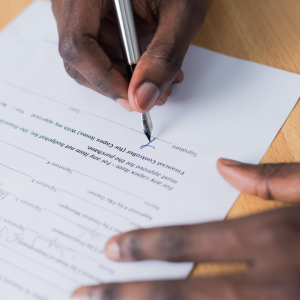 Home time should be clearly stated in the hiring contract. While it may seem unnecessary, putting home time in writing is good protection for both the company and drivers. If your policy is in writing, it ensures consistency among drivers. If you do have different policies for seniority or other factors, make sure that is clearly outlined so there is no favoritism at play. 
Having expectations set in writing also manages company optics. There should be no question about why drivers have different home time policies. Visible policies are good for clarity upfront and protect you if disputes occur later.
4. Be Understanding
Inevitably, drivers will request time off that is different from their standard home time policy. When extenuating circumstances arise, be flexible when you're able to. Understandably, it's not always possible to get drivers home immediately. Strong communication is your best asset. In difficult situations, be sympathetic, and use neutral language as you explain the situation. Empathize with the driver and work to identify a solution that works for both parties.
5. Be Prepared for Driver Questions
Home time is very important to most drivers.  Drivers who are willing to be out for weeks may still have obligations at home. They speak highly of companies that recognize this and try hard to get them home when they need it. Because home time is so important, questions are a guarantee.
Here are some of the most common questions that we get at
Drive My Way
.
Is home time truly guaranteed?

Do I have a say in when I take my time?

Will I work weekends or be off?

Will I be home for my reset? 

Are the home time and mileage really what is listed in the job description or communicated in the interview?
TruckingTruth
also shares a few common driver FAQ.
What happens in case of an emergency?

How are loads assigned?

What hours will I work each day?
6. Identify Areas for Flexibility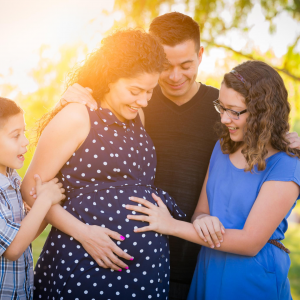 If drivers stay with your fleet for long enough, they will likely request time at home outside their typical policy at some point. Additionally, new drivers might ask about for more time at home in a hiring interview. Before those conversations arise, consider how you can offer flexibility in a way that works with you.
One option is to offer a take your truck home program. If drivers don't have to add the extra miles to and from a terminal, that means more time with their loved ones. Another option is to offer an emergency policy. Drivers might be granted a minimal, set number of days to use in case of personal emergencies. Partner or pet ride-along programs also offer drivers similar benefits while keeping them on the road.
https://hiring.drivemyway.com/wp-content/uploads/2020/07/Copy-of-logbook-4.png
800
1600
Alayna Klco
https://www.drivemyway.com/wp-content/uploads/2019/03/Untitled-1-3.png
Alayna Klco
2020-07-27 16:15:18
2020-07-29 13:16:55
6 Ways to Better Communicate Home Time for Drivers