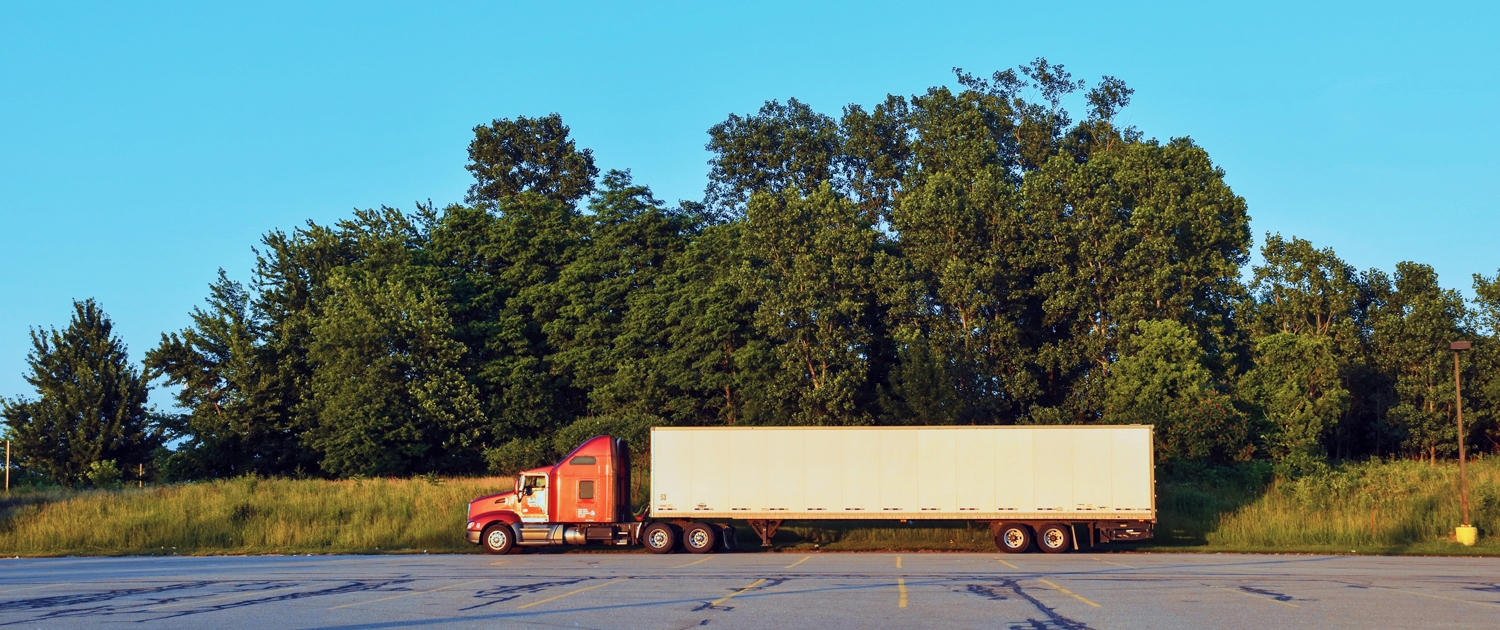 As the saying goes, people don't leave bad jobs, they leave bad bosses. Managers usually set the tone for an employee's overall work environment and are the front line for employees feeling appreciated. For truck drivers who are mobile most of the time, they have plenty of other things that can impact their day. So, there's a good chance truckers can feel a lack of appreciation from many angles. You can't control all of them, but you can help in a few key ways. Here are 5 ways to demonstrate that you care about your drivers.
Getting drivers to feel a sense of appreciation and engagement is a proven way to increase job satisfaction and ultimately driver retention.
Showing appreciation for your drivers should be part of your company's overall culture. Though grand gestures of appreciation and thanks are usually well received, it's the smaller things that make life easier on a daily basis that can make the most difference.
1. Equipment
Be proactive on equipment maintenance and upgrades. Keep up with equipment services and routine maintenance. Be responsive to your drivers' feedback and concerns with their trucks and tools.  This shows that you care about your drivers safety and comfort. Your drivers will have less breakdowns and related delays as a result. This can help your truckers stay on schedule, and have less less wasted time and aggravation. And you can help minimize lost revenue for your bottom line.
2. Scheduling     
Being mindful of your drivers' time is a great way to show your appreciation for truckers. Helping to avoid snags in scheduling can avoid adding unnecessary stress to an already stressful job. And can make sure that they're home as planned for their down days. Drivers do their part daily to make sure that hours of service and breaks are properly logged. Your internal teams should also do their best to do what they can to keep your truckers moving and avoid detention time. When something out of everyone's control does come up, have plans in place to compensate the driver for ALL of their time.
3. Implement Incentives
Incentive programs are a great way to keep your drivers feel appreciated and rewarded for their hard work. And can also help you to keep your teams moving toward reaching your goals.
Listen to your drivers' needs. Work to understand what encourages them. Then you can find a relevant set of driver incentive programs to put into place.
4. Ongoing Education Opportunities
Giving your truckers access to ongoing education can be a great way to show you care. Helping drivers stay current with the latest in safety, industry and professional news, can help increase engagement, and retention. This can also help ensure that your drivers are the best in class when it comes to training and compliance.
5. Simply Say Thank You
Handwritten notes are rare these days. A thoughtful handwritten note for a job well done, or to show that you noticed that they went the extra mile on a job, can mean more than a free lunch or a bonus in their paycheck. Social media can also be a great place to call out your "Driver of the Month" or a place to highlight significant milestones for your truckers. Simple gestures can oftentimes be more meaningful ways to show you care about your drivers. These can also leave a longer lasting sense of appreciation.
Keep a running list of ideas to make your drivers feel extra appreciated next year. A great idea would be to poll your drivers in advance and ask them for ideas how to celebrate this special week for the entire trucking industry!
https://hiring.drivemyway.com/wp-content/uploads/2019/09/truck.jpg
736
1500
Cindy Slanoc
https://www.drivemyway.com/wp-content/uploads/2019/03/Untitled-1-3.png
Cindy Slanoc
2019-09-25 19:48:07
2020-07-22 14:33:25
5 Ways to Demonstrate You Care About Your Drivers