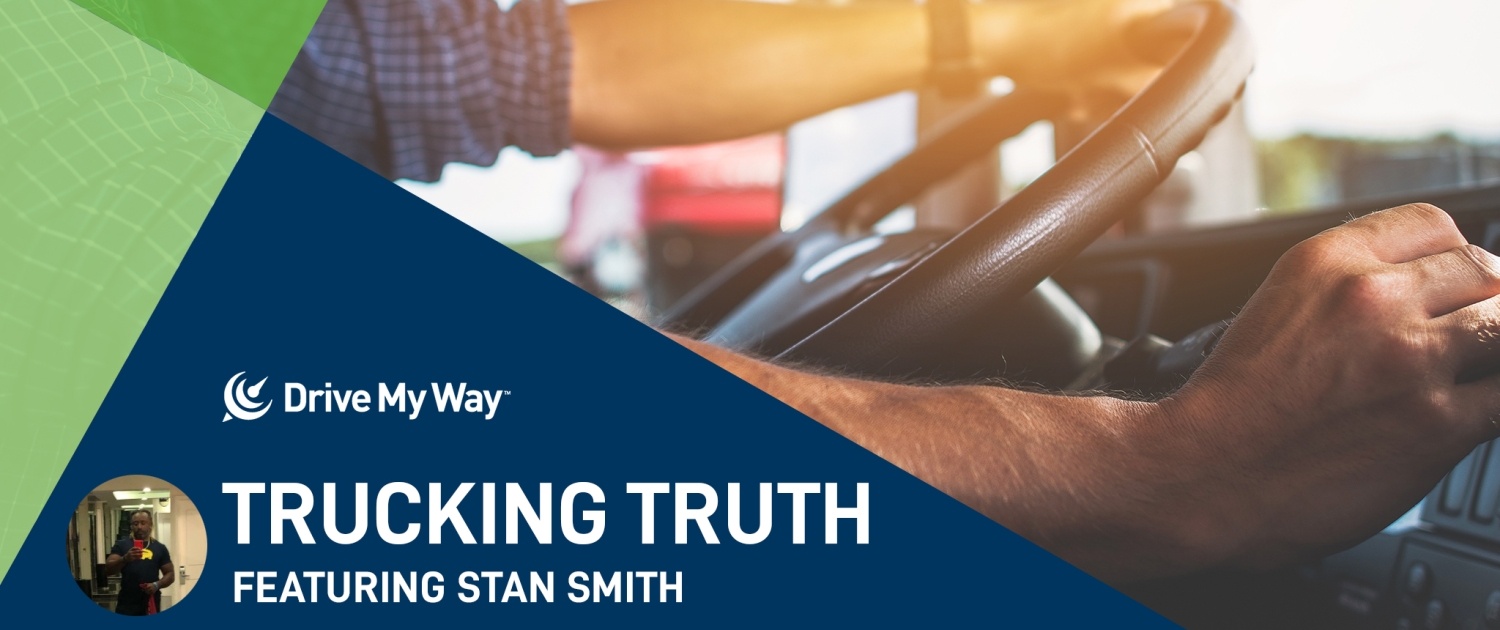 Just a few years ago, Stan Smith was a company driver looking to branch out on his own by becoming an owner operator. Fast forward to today, and Stan is the owner of KimChris Xpress Transport, his own trucking company based out of Cleveland, Ohio. KimChris Xpress Transport is a dedicated Amazon partner and is committed to exceeding customer expectations while keeping drivers first. 
We spoke to Stan about his time in the trucking industry, what it's like to partner with Amazon, and his plans for the future of KimChris Xpress Transport.  
Q: How did you get started in the trucking industry?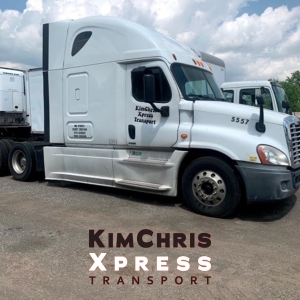 I was working at a factory and saw an advertisement for Great Lakes Driving School. I wanted to make more money and see the country, so it seemed like the perfect fit. After I completed training, I was hired the very next week with a logistics company in Northeast Ohio.  
My first check with this company was great. it was over $1,000, and I was excited about driving for them going forward. But, when it came time for my second check, I realized that the first one was inflated by a one-time bonus, and my checks after wouldn't come close to that amount. I was also on the road for 3-4 months at a time with one weekend home in-between. Overall, I was disappointed with my experience at this company and began looking for something else. 
Q: What made you decide to start KimChris Xpress?
Once I left the first logistics company I was working with, I found a job with a smaller carrier. My experience there was much better. I learned from the more experienced drivers there and saw the advantages of being an Owner Operator. It didn't take me long to decide that's what I wanted to do. Shortly after, I financed my own truck and started KimChris.  
Q: Your company name is very unique. Where did it come from?
Originally in 2016, our name was KimLove Xpress Transport. We were named after my older sister who passed. The following year, my older brother passed as well and I decided to change our name to KimChris Xpress Transport as a way of honoring them both.  
The name is a way to always keep me motivated, and it helps their memory live on as well. My Mom loves to call me whenever she sees one of our trucks on the road.  
Q: When did KimChris Xpress Transport become an Amazon partner?
When you own your own trucking company, you have two options for how you get business. You can work through an intermediary broker, or you can deal directly with the shipper. After a while of going the broker route, I decided to get involved directly with one of the biggest shippers there is; Amazon.  
The results of this partnership have been great so far. As a company, they're very accepting of smaller fleets working with them, which is perfect for KimChris. Obviously, they're a huge company, so the work we get from them is very consistent as well.  
Q: What does the holiday season look like for KimChris?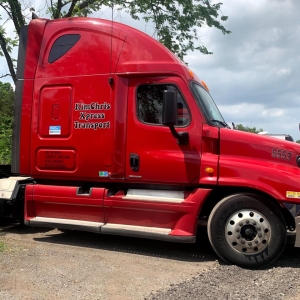 We're always looking for drivers around this time to help with the extra workload. Like with all trucking companies, this is definitely our busiest time, especially with Amazon. What's nice about working with them is that they don't rush drivers when they don't feel safe or something goes wrong out on the road. Safety is the number one concern for them. This is especially reassuring for our drivers when the winter weather hits.  
Q: What does the future look like for KimChris Xpress?
My five-year-plan is for KimChris Xpress to become a medium-sized fleet. My ultimate goal is for us to become a mega fleet, but that's down the road. For the immediate future, I want to keep working with Amazon and get more drivers and trucks. Trucks are the easy part; it's finding the drivers first that's the challenge. All in all, the future is looking bright for KimChris.  
Q: What makes KimChris Xpress different from other trucking companies?
We aren't a huge carrier, but I feel like that's a strength for us right now. During the hiring process, a driver will talk to me and maybe one other person. It's not like some larger carriers where it's very corporate, and you go through five rounds of interviews.  
I know my drivers by name and have a relationship with all of them. They're not just a number here. I strive to give them the best home life balance possible by making their schedule a week out. They really appreciate this, since they're able to plan their week and family time around it. My goal when starting KimChris was to build a company that treats drivers the way I would have liked to be treated at my first company, and I believe I've accomplished that. 
https://hiring.drivemyway.com/wp-content/uploads/2021/11/TruckerTruthStanSmith.jpg
1024
2048
Reid Smith
https://www.drivemyway.com/wp-content/uploads/2019/03/Untitled-1-3.png
Reid Smith
2021-11-22 15:03:37
2021-11-22 15:03:37
Trucking Truth with Stan Smith from KimChris Xpress Transport