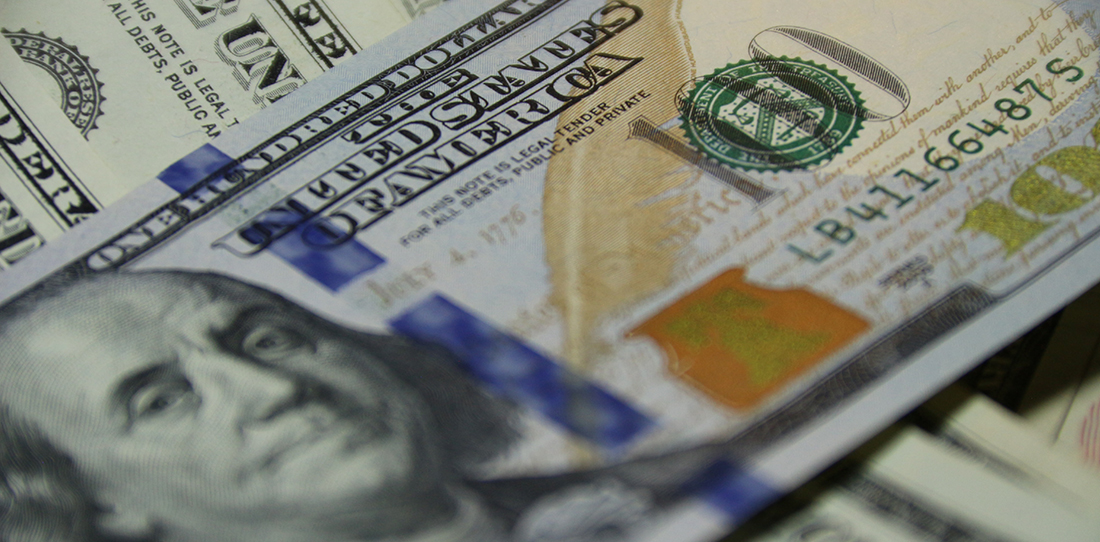 Most carriers in the United States now offer some form of a truck driver sign-on bonus. In 2010, that number was zero. There has been a dramatic increase in the popularity of sign-on bonuses, and at this point, sign-on bonuses are almost an expectation from truck drivers. However, if most companies offer sign-on bonuses, competition to recruit quality drivers becomes that much tougher. Here's what you need to know to stand out to the right drivers and fill your fleet.
Why Are You Offering A Sign-On Bonus?
The bottom line is that a truck driver sign-on bonus can make your job more attractive. Sign-on bonuses aren't the total compensation package, but if a driver is between your job and another similarly competitive position, a sign-on bonus might be enough to tip them to your side. However, a sign-on bonus that doesn't also improve driver retention is not taking full advantage of the program's strength! 

We spoke with Riverside Transport, a top Dry Van carrier in the Midwest, and they shared this about the impact of a sign-on bonus on their driver recruitment and retention. 
"Drivers love getting the extra pay for sign-on-bonuses. It definitely helps with their cash flow, thus drivers tend to stick it out with us to ensure they get their bonus payouts. It becomes a win-win when the drivers stay, earn more, and then statistically get past the 90-day mark. That driver could theoretically be a part of the RTI family for the long stretch. That is the ultimate hope with our efforts." 
At the end of the day, the goal is not just to get drivers in the door, but to keep them with your fleet, reduce turnover, and save recruiting costs. Use variables such as the dollar amount and distribution period to fine-tune your sign-on bonus efficacy.
How Much Should You Offer?
The question of dollar amount is an important one for sign-on bonuses. If you don't offer enough money, drivers might find the offer stingy or simply not attractive enough to change jobs. On the other hand, if you put a number that's too high, drivers might be skeptical. Some drivers may see an uncommonly high truck driver sign-on bonus as a sign that your company is compensating for negative job elements. 
When asked about determining the right bonus amount for your drivers, Riverside Transport shared: 
"Be flexible with your sign-on bonuses based on market needs, make them attainable and realistic and not so over the top to scare away drivers. Many drivers can be leery of sign-on bonuses."

Riverside continued, "Realistic sign-on bonuses with payouts that are are reachable [help] get the driver past the 90-day mark in terms of payout. This benefits both recruitment and retention, and is nice for our drivers."
Unfortunately, there's no uniform amount for every situation! One driver's "too low" might be close to another driver's "too high." Ultimately, there is no set dollar number.
Since there is no standard dollar amount for sign-on bonuses, decide an amount based on your recruitment budget and the drivers you need to attract. Some companies offer all drivers a flat rate truck driver sign-on bonus. This simplifies job descriptions and ensures that there are no concerns about fairness between drivers. Other companies favor a variable sign-on bonus rate. Drivers may be paid more with more experience, endorsements, or other specific qualifications. Variable rates can be particularly attractive to experienced drivers who would earn the larger sign-on bonus.
When Should You Give the Bonus?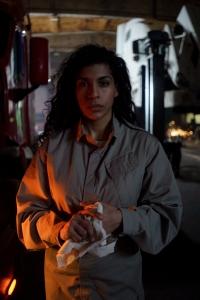 The best sign-on bonus program is the one that's engaging for drivers and sustainable. It's as simple as that. With that in mind, keep your incentive program as straightforward as possible. First, identify what behavior you are trying to incentivize. 
For a sign-on bonus, set your sights on recruitment AND retention. Are you having a hard time getting in the door, but retention is strong? Is recruitment strong, but turnover is high? Are both areas a challenge? 
To encourage retention, consider a phased approach with multiple distribution phases. Some employers offer a truck driver sign-on bonus that is paid out over the course of 6 months or a year. For example, Drive My Way client Armellini Express Lines pays their sign-on bonus to drivers over a one-year period to boost retention. 
Extending the pay-out period encourages drivers to stay with the company until they receive their full bonus. The first few months after a new hire have one of the highest turnover rates. An extended bonus period can hold drivers through the adjustment curve and boost retention in the long term.
What Should I Communicate To Drivers?
A truck driver sign-on bonus program is just one part of a total compensation package. Advertise the sign-on bonus with the job description, and make sure the rest of the compensation package is a strong offer. Many drivers have been burned before, so be prepared to answer skeptical questions about the offer. 
Be clear about how much drivers will receive and when they will get the money. Make sure to be transparent about the bonus from the beginning. There shouldn't be any surprises for the drivers later on otherwise you risk building resentment. If there are any additional stipulations on the money, make sure drivers understand. If they feel jilted, they'll talk about it, and it will kill your reputation. The best way to create a positive program is with thoughtful program structure and transparency for drivers.
https://hiring.drivemyway.com/wp-content/uploads/2021/04/sign-on-bonus.jpg
542
1100
Alayna Klco
https://www.drivemyway.com/wp-content/uploads/2019/03/Untitled-1-3.png
Alayna Klco
2021-04-13 12:59:32
2021-04-13 13:00:23
Considering a Truck Driver Sign-On Bonus Program?