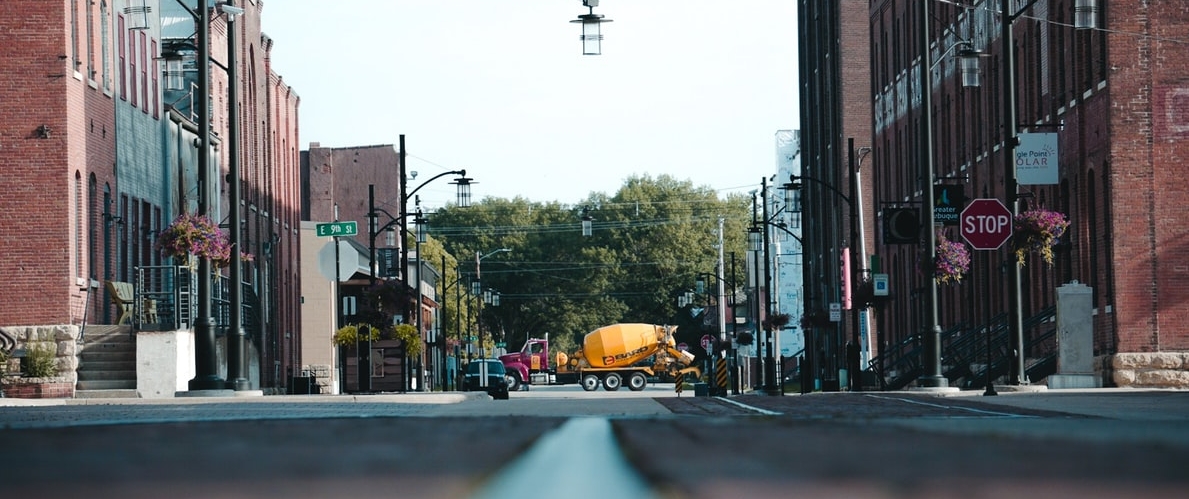 There are many ways to measure the success of your hiring process. Some things are more well defined. Other things are a little more subjective or hard to wrangle. But no matter how you decide to look at it, dollars spent to hire a great candidate is consistently at top of the list. So it's important that you know what these costs are for your company. Let's take a look at the true cost of hiring a truck driver.
How to Calculate Your Cost Per Hire
This calculation may vary depending on who you ask. But for the record, the Society for Human Resources Management (SHRM) and the American National Standards Institute standardized the equation in 2012. The calculation they set is as follows:
Divide all the money you spend on hiring-related items, both internally and externally, by the number of hires in a set period—a year, a quarter, or even the length of a concentrated campaign.
Turnover Is Your Enemy
Now that you understand the calculation and have an idea of where to get started, there's another piece of the hiring puzzle that needs to be factored as well. And that's your turnover rate.
The trucking industry faces high turnover rates. According to some surveys, over 50% of newly hired drivers will leave their carriers within the first six months. In some cases, turnover can be closer to 90-100% over a year.
Looking at those stats, it's easy to see why turnover is a problem. Don't fall into the trap of hiring simply to fill an empty rig as quickly as possible. If you're hiring quickly and not taking the time to ensure you're a good match for each other, it's not likely it's going to be a relationship that will last. Every time you hire a new trucker, hire with the intention to retain that driver. This way, you're doing things up-front to mitigate the impact of driver turnover.
So if you go through the hiring process from start to finish just to lose the driver to another company after a few months, it's going to cost more over time. When you keep repeating the cycle, it's going to cost your company exponentially more. And you're still going to have empty seats to fill. The cost of turnover should be factored into your costs when hiring a trucker.
So What's the Real Cost of Hiring a Truck Driver?
Recruiting and hiring truck drivers have costs. Additionally, there's costs to retain that driver once they've been hired. There are several ways to look at the hiring process and develop a budget for the pieces from start to finish.
The actual math is not the tough part here. It's finding all of the costs you'd attribute to the cost of hiring. Not just the cost that got you the leads, but the costs that got you all the way to hiring a new driver.
Since you want to look at everything it took to get a new driver hired, you need to look at everything involved in the process. This is where things can get a little muddy when trying to find an industry number to compare. If you look around at industry websites, you'll find a ballpark of about $5,000 to $10,000 per hire.
Your company's cost per hire will be unique to the way you recruit and hire drivers. And it might take some time and refinement to ensure you're looking at it correctly.
Measure Consistently for Best Results
The best way to look at this cost calculation and cost is to always measure it consistently. This is the only way that you're going to be able to compare things year-over-year and be able to tell if the changes you're making are helping to reduce your true cost of hiring a truck driver. Overall, you want this number to be as low as possible to deliver you a quality driver who wants to stay with your company. Once you are tracking consistently, you should see some trends that help inform changes to your overall hiring strategies.
https://hiring.drivemyway.com/wp-content/uploads/2020/02/photo-1530139675202-8c52bb810762-e1596560152631.jpg
499
1189
Cindy Slanoc
https://www.drivemyway.com/wp-content/uploads/2019/03/Untitled-1-3.png
Cindy Slanoc
2020-02-27 13:01:48
2020-08-04 16:58:41
What's the True Cost of Hiring a Truck Driver?