The Ultimate Guide to Truck Driver Recruiting
Current ways of recruiting CDL truck drivers just don't work anymore. That's because recruiting isn't a transaction.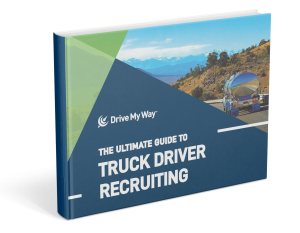 About the Ultimate Guide
Drivers aren't leads. They're people. People expect a personalized experience in everything they do. Why shouldn't that include hiring a driver?
That's why here at Drive My Way, we're making hiring a CDL driver personal again. We put together this complete ultimate guide to help CDL truck driver recruiters recruit for retention.
A few highlights of what's inside:
Tips for recruiting women truck drivers
How to lower your cost per lead
Advice for overcoming common challenges in the industry
How to effectively measure your success
Tips for generating qualified demand