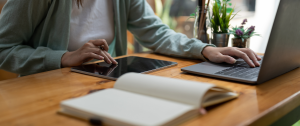 Every carrier has their own approach to recruiting and hiring truck drivers, but in today's competitive market, it is important to remain open to fresh ideas and unique approaches. One concept that has become popular amongst carriers is the idea of waitlisting. When a company puts qualified truck driving candidates on a waitlist, they can maintain a pool of interested drivers, while balancing the company's current needs and budget. Creating a truck driver waitlist has several pros, very few cons, but overall, it is a potentially game-changing tool for your carrier's recruiting department.  
Why Should You Consider a Driver Orientation Waitlist?
The waitlist concept allows companies to make offers to drivers they are interested in, but extend those start dates as much as three months out. By interviewing people and going through the whole hiring process, even though they are waiting on open trucks or budget, drivers would still have a start date in mind, and you wouldn't have to worry about finding qualified drivers once you are able to officially bring new drivers onboard.  
A driver waitlist can help create efficiency within your recruiting department by developing a clear order of operations, from posting a job to the driver's official start date.  
Your company can also increase its likelihood of building a strong waitlist by establishing yourself as a go-to carrier in the industry. By offering competitive benefits such as pay, time at home, as well as top-of-the-line equipment, drivers will be lining up to work for you, and will be open to being put on a waitlist just to have the chance to drive for your brand.  
The process of creating a waitlist allows your team to really get to know potential drivers; their wants, needs, and skillsets. This ensures a better working relationship between both parties and that all questions have been addressed prior to the driver getting out on the road. It's also important to note that recruiters should stay in contact with waitlisted drivers and let them know where they are on the waitlist each week. The key to a successful waitlist is maintaining engagement with drivers.  
Some Drawbacks to the Waitlist Concept
While having a waitlist of drivers is a great solution to temporary budget issues, trainer availability, or truck availability, it may not be a necessary tool year-round. Depending on the needs of your company, a waitlist may only come into play if you have a shortage of trucks or some other temporary hiring hindrance.  
While waitlists can help create a pipeline of qualified truck drivers, it does leave open the possibility of top talent finding another position and moving on before having the opportunity to start driving for you. This is why it is critical that you maintain frequent contact with the driver from the time you extend the offer until they begin orientation. It's also a great practice to touch base again after orientation and throughout the year.  
Truck Driver Waitlisting in
Practice
"The waitlist was hugely successful for us! We ended up with approximately 150 drivers on the list. We were able to focus on the highest quality, safest drivers. We created driver scorecards (based on experience, number of jobs, number of accidents, and number of violations. From there, the drivers with the best scorecards were moved to the top of the list." 
"There was something about telling drivers we were on a waitlist that seemed to create a greater sense of urgency for the drivers to join our team. We were also able to almost turn off our recruiting budget entirely! Our referrals increased, and we were able to retarget previous applicants to tell them to hurry up and reapply if they wanted to be added to our waitlist, said Sadie Church, Vice President of Driver Relations at Artur Express. 
"Another thing we implemented at this time was a driver profile form. In that form, we required the driver answer a series of questions about themselves — where do they prefer to run, where won't they run, how often do they want to get home, how many miles do they wanted to run a week. This allowed us to see if we were a good fit for the driver's wants and needs. If our needs didn't align with the driver's wants, we moved them off of the orientation waitlist. This allowed us the opportunity to truly recruit with retention in mind," Church concluded. 
Start with a Pla
n
If you're considering going on a waitlist, make a plan. Create a driver scorecard and rank your applicants. If you don't already use offer letters, create one. In the offer letter, tell candidates not only their pay, but the lanes they'll be running and how often your company can get them home. Make it a requirement for drivers to sign and return the offer letter prior to confirming their position on the waitlist. This will ensure the driver is aware of how much they'll be earning, what position/lane they're signing up for, and how often your company can get them home. 
Make sure you're fair to your recruiters. If you can only allow 10 drivers in orientation that week, make sure each recruiter has the opportunity to put a driver on the orientation schedule. 
You also want to make sure to publicize your waitlist. You can run ads stating you're accepting applications to be added to a waitlist and generate a buzz, so you don't lose momentum. 
Companies can still apply this concept of "waitlisting" even if they are not able to make hiring commitments. They can still build a pipeline of drivers by keeping their brand presence out there. Drive My Way offers a "cruising mode" which will keep job descriptions up even if the job is not currently open to continue building brand awareness. Concepts like the waitlist are a great way to stay creative about truck driver recruitment and keeping your brand top of mind for potential candidates.  
https://hiring.drivemyway.com/wp-content/uploads/2023/08/blog-photo-24.png
630
1500
Emily Bihm
https://www.drivemyway.com/wp-content/uploads/2019/03/Untitled-1-3.png
Emily Bihm
2023-08-31 17:10:19
2023-08-31 17:13:09
Have You Considered a Driver Waitlist?