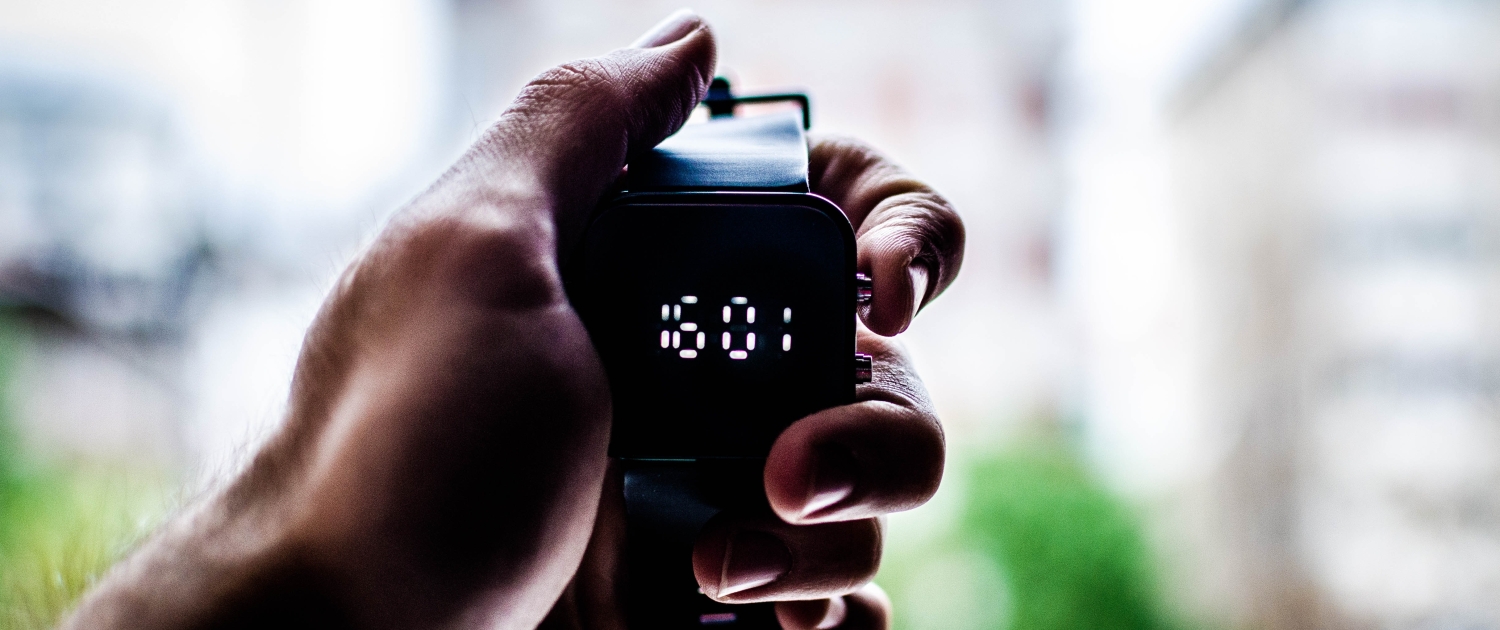 You're a truck driver on the lookout for a new job and want to start earning money as quickly as possible. You've narrowed down your choices between Carrier A and Carrier B. Both are similar in pay and home time. The only difference is that Carrier A wants to bring you in for one interview and a road test within the next week, while Carrier B wants to schedule multiple interviews two weeks apart and has their next orientation scheduled five weeks from now.
Which carrier would you sign with? This is why time to hire is such an important metric when recruiting truck drivers.
Simply put, time to hire is how long it takes a company to hire a candidate, from their first contact with them all the way to the candidate accepting the offer of employment.
Among other things, time to hire is indicative of both the efficiency of your recruiting team and the candidate's experience. That's why HR and recruiting professionals put such an emphasis on it. 
Everyone knows that having a quick time to hire is good, but how do you achieve that? Here are 5 ways to speed up your hiring process.  
1. Structure Your Hiring Process

Structing your hiring process is the first step in improving your time to hire. Having a disorganized approach to hiring means that things will fall through the cracks, including quality driver candidates.  
As a team, come up with a strict procedure for how to process applications, contact candidates, interview them, keep track of documentation, and eventually onboard drivers.  
Consider utilizing an ATS (Applicant Tracking System) that keeps track of everything related to your job postings and candidates in the hiring funnel. An ATS can also automate certain tasks like posting jobs, texting candidates and scheduling interviews.  
2. Avoid Redundant or Lengthy Applications

Have you ever filled out an application on a job board only to find out that you now needed to go to the company's website and do it all over again? If so, you probably weren't too happy. Maybe it stopped you from applying to the job altogether. Truck drivers feel the same way. 
According to data gathered by CareerBuilder,  
"Employees say an application that is difficult or confusing to complete (42%), or one that takes too long to complete (31%), would cause them to give up before submitting."
If you're noticing a lot of drivers are abandoning your applications, think about cutting out some of the more in-depth questions so that the application is just the need-to-know information.  
On the flip side, having an application that doesn't collect enough information from drivers isn't good either. In that scenario, you'll keep having to reach out to drivers asking them for information that could have just been in the application. Having multiple touchpoints like these will increase your time to hire and give drivers the impression that your carrier is disorganized.  
3. Have a Better Job Posting

A driver who's looking for a job sees hundreds of job postings every day. What makes yours special enough for them to stop scrolling and click on it?  
Just like with your applications, job postings should be concise and to the point. You never want a driver to look at your job posting and not find an answer to critical questions like pay, home time, or type of run. Don't use flowery language or unnecessary jargon to beef up the word count either. That's a great way to lose a driver's attention quickly.  
Here's an example of a free job description template that many Drive My Way clients have found success with. Remember, keep only the necessary, but all of the necessary.  
4. Avoid Excessive Contact with Drivers

Just like with the application process, having excessive interviews is a sure-fire way to lose top driver candidates. It's probably not necessary for a driver to interview with three people in three separate departments for a traditional OTR position. Instead, have candidates only interview with decision makers in the hiring process, and try to schedule interviews within a week of talking with a driver. 
If you've got a candidate with a great attitude and good safety record, it's best to try and get them into orientation as quickly as possible. Otherwise, another company is sure to do it first.
5. Look at the Right Candidates

There's nothing that slows down the hiring process more than sifting through hundreds of applications that don't come close to meeting the minimum criteria for the position. It's a waste of time that could be better spent interviewing and hiring the right candidates.
Drive My Way's patented and proprietary software matches drivers to your job based on their professional qualifications and personal lifestyle preferences. This means that you're only spending time talking to drivers who are both qualified and interested in your jobs.
While it may seem like there's a lot that goes into improving your time to hire, it all comes down to two important things; organizing your process and cutting anything unnecessary out of it. Do this, and you'll see an improvement in your time to hire in no time.
https://hiring.drivemyway.com/wp-content/uploads/2022/06/sabri-tuzcu-r1EwRkllP1I-unsplash-scaled.jpg
1356
2048
Reid Smith
https://www.drivemyway.com/wp-content/uploads/2019/03/Untitled-1-3.png
Reid Smith
2022-06-03 18:58:47
2022-07-25 15:07:31
Time to Hire: 5 Ways to Speed Up Your Truck Driver Recruiting Process