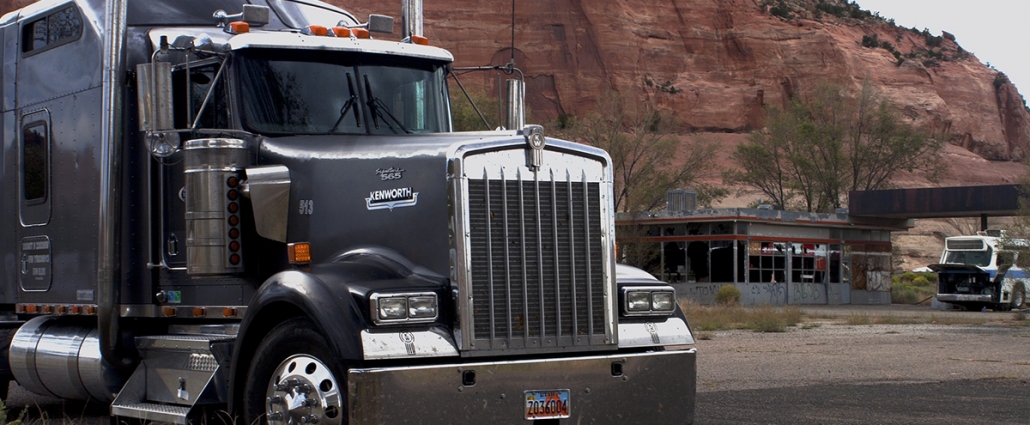 Recruiters work hard to find the best candidates for their open jobs. Using all available resources, they need to need to differentiate their job postings from others that might be very similar. So it's important to find out what your potential drivers are looking for in a new job and what can help your company stand out from the others.
In some cases, it takes more than just switching up your recruiting tactics. Sometimes it means adding a new lane to your business strategy. This new lane could be becoming a lease purchase company.
The Basics

Many CDL drivers are looking to advance their careers by owning their own trucks. However, this is a big step and requires a significant financial investment up-front. While some drivers are fine with buying their truck the traditional way, others may be looking for a more financially-friendly way to purchase a truck. This is where lease purchase agreements come in.
A lease purchase agreement is a legal arrangement between a driver and a carrier, where the driver leases a truck from the carrier for a set amount of time while driving for the carrier and making payments on the truck. Once the payments are made, the agreement is met and the driver fully owns the truck.
Lease purchase agreements can be a great solution for both drivers who are looking for a cheaper way to own their own truck and carriers looking to bring quality drivers on board. Drivers interested in lease purchase options are usually more experienced and serious about trucking as a long-term career. Two things that every recruiter loves to see in a driver.
If your carrier owns a number of trucks and is willing to get into the business of selling them through lease payments to drivers, this model might work for you. And if so, this is where you start setting up your strategy to enter this new aspect of your business.
This type of arrangement can bring in new leads for your recruiting efforts, as many drivers are interested in becoming an owner operator someday. But it also adds a level of complexity to your business. It's essentially having a small business within a business, as the drivers are seeking to become their own company with their own vehicle.
Rules and Regulations

Becoming a lease purchase company requires a carrier to follow a set of federal guidelines that spell out all of the considerations of leasing. These rules inform all aspects of the leasing agreements. When drawing up all the various policies, paperwork, and contracts needed to lease trucks to your drivers, it's important to understand the regulations that come with these transactions.
Transparency

As mentioned earlier, becoming a lease purchase carrier a great way to differentiate yourself from the competition. And unfortunately, it's also an opportunity for carriers to put out deceptive marketing messages—ones that might make it seem like it's an easy way for a driver to own their own truck with little work on their end.
The federal truth in leasing regulations have been put in place to stop that and protect both drivers and carriers entering into a lease agreement. These laws ensure transparency on all aspects of the lease.
Be sure to be clear and forthcoming about every aspect of the lease purchase agreement with drivers. That includes the terms, the payment schedules and all of the specific details of the lease. This will help you avoid any confusion later, or worse, lawsuits.
Risk

Like with anything, there is a level of risk associated with becoming a lease purchase trucking company. There's always the hope that everything goes right, but sometimes they won't.
All of the terms of the agreement can be as specific as possible, and everyone can enter into the agreement hoping things run smoothly. But, that's unfortunately not always the case.
The driver might not be able to keep up with the payments, and then the carrier is put in a position of needing to reclaim the truck. Additionally, the driver might unfortunately have an accident with the truck while it's still under lease and not fully owned.
This has legal implications on the lease company as well, if the driver can't cover the costs to repair. Additionally, the carrier will need to ensure that the proper insurance and maintenance is being done on the truck throughout the lease period.
Do Your Homework

Knowing what your potential drivers are looking for, helps you develop the best set of tools to recruit the best candidates. As your company grows and expands your recruitment efforts, consider looking into becoming a lease purchase trucking company.
While not right for all carriers out there, this model can bring new leads to your hiring office, and new revenue streams to benefit your bottom line. But it's also a complex business, with a decent amount of risk involved. As with most things, it's good to do your homework to make sure you make the right decision.
https://hiring.drivemyway.com/wp-content/uploads/2020/05/lease-purchase-e1596123040295.jpg
495
1200
Reid Smith
https://www.drivemyway.com/wp-content/uploads/2019/03/Untitled-1-3.png
Reid Smith
2022-06-16 14:30:49
2022-12-14 13:34:40
Is Being a Lease Purchase Trucking Company Worth It?