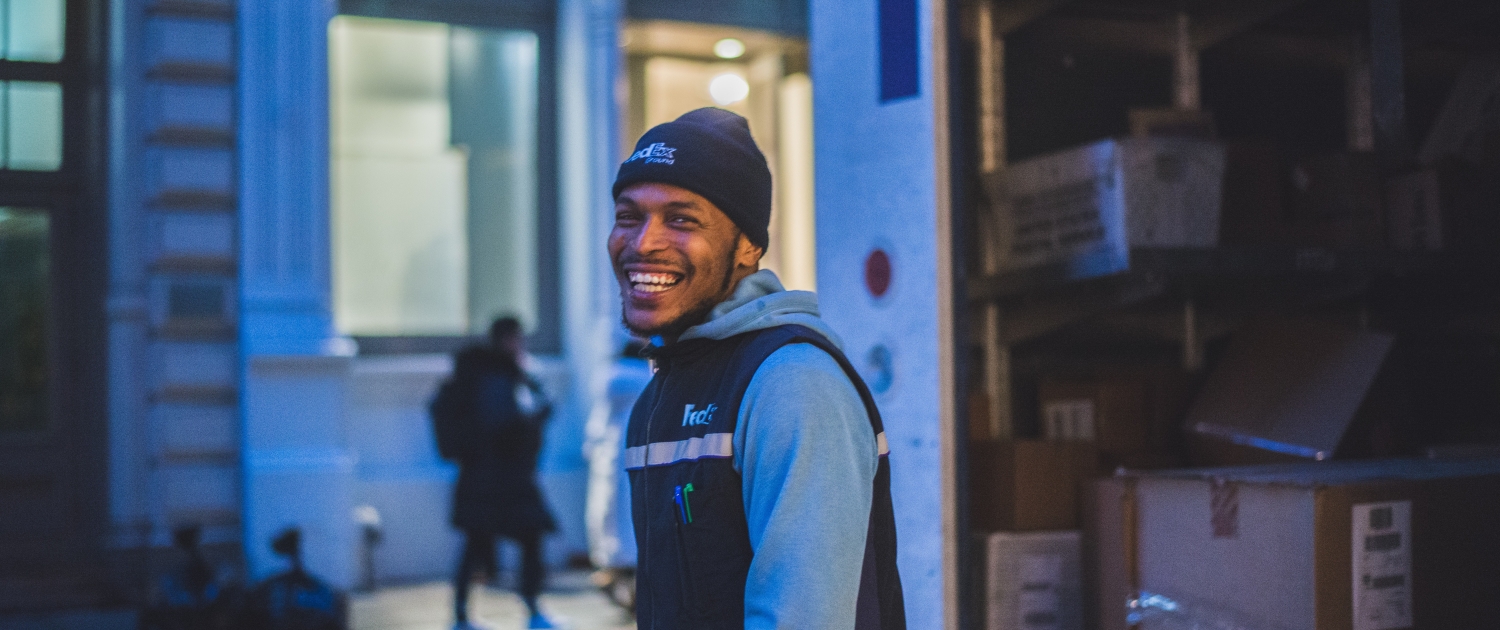 Demand for labor in the trucking industry has never been higher. As the market for drivers continues to be competitive, coming up with new ways to entice drivers to work for your carrier is becoming more and more important. One added perk for drivers that many trucking companies are adding to their benefits package is tuition reimbursement.  
We spoke with April Smith, Recruiter with Drive My Way client, Lansing Building Products, about their Tuition Reimbursement Program and the results they've seen from it.  
"We currently offer a Tuition Reimbursement and a CDL Reimbursement Program. Tuition Reimbursement assists associates with tuition, registration, books and required fees, as well as licensing exams," shared April.
What is Tuition Reimbursement?
Tuition Reimbursement is when a carrier pays the full cost or a portion of cost that the driver paid to attend CDL school. The company could also pay the cost of a current employee to attend CDL school while working for them. Many companies not only in the trucking industry, but also in the greater workforce are finding success with this tactic.
According to a study by EdAssist, "84% of employees cited tuition assistance as an important factor in their decision to join their companies. In fact, 71% of participants rated tuition assistance among the best benefits offered by their employers after healthcare." 
"Aside from that, we have a CDL Reimbursement Program assists with the fees for current associates desiring to get their CDL license. This helps associates acquire additional skills that can lead to promotion opportunities and growth within the company," shared April.
How Does it Work?
Most carriers who participate in tuition reimbursement do so in incremental amounts over a set course of time. This can be one month, two months, or whatever increment the carrier sees fit. Doing tuition reimbursement in increments helps with retention efforts, as drivers will be incentivized to stay with your carrier for the long haul in order to receive the full benefits of the program. 
What are the Benefits of Tuition Reimbursement?
It Helps with Retention
According to a study by Bright Horizons, "76% of employees said they are more likely to stay with their employer because of its tuition reimbursement benefit." This means that aside from the driver staying with your carrier throughout the period of repayment, they're more likely to stay with your company after as well. 
Tax Breaks
Aside from tuition reimbursement helping recruiting and retention efforts, it's also good come tax time. Under IRS guidelines, companies that reimburse their employees' tuition are eligible for a tax break at the federal level. One thing to keep in mind is that this tax break caps out at $5,250 per year per employee.  
Reputation in the Industry
Having a tuition reimbursement program signals not only your employees, but the greater industry, that your carrier is committed to the growth and well-being of your drivers. In an industry like trucking, where word of mouth is how a lot of drivers find new jobs, this can be invaluable.  
"Offering professional development opportunities lets job seekers know that we are invested in their future. We've had numerous drivers over the past few years that have taken advantage of the opportunity to increase their skill set and grow within our company," shared April. 
According to Randall-Reilly's Trucker News Connectivity Report, 26% of drivers rely on word-of-mouth when looking for a new job.  Starting a Tuition Reimbursement Program can be a great way to build up or build back a positive reputation of your company in the industry.  
Drivers Who Take Advantage of Tuition Reimbursement
These programs tend to appeal to drivers who are new to the industry and are still paying off their trucking school loans. They especially attract drivers who are right out of CDL school, since the sooner they take advantage of a company's tuition reimbursement program, the less money they'll be paying in the long run. 
The most important thing about tuition reimbursement is the tangible impact it can make in the lives of drivers. Just like it has for Lansing Building Products driver, Dominic. 
"I've been an associate with Lansing Building Products for six years in their Tampa location. I have always had an interest in driving and brought that to management's attention. Since then, Lansing has provided me with the opportunity to earn my CDL while working for them. Right now, I'm utilizing my CDL to cover for other drivers and hope to eventually become a full-time truck driver. Overall, I appreciate the opportunity Lansing has provided me by helping me to get my CDL and completing the program over the last 6 months,"
As recruiters continue to search for new ways to reach drivers, Tuition Reimbursement is proving to be more and more helpful. Having a Tuition Reimbursement program is great for a lot of reasons, but it all comes down to drivers wanting to work for a carrier where they feel valued. Offering to reimburse their CDL school tuition shows that your carrier is committed to their career and invested in them for the long haul. 
https://hiring.drivemyway.com/wp-content/uploads/2022/02/victoria-kubiaki-t0Aio60jD4Q-unsplash-scaled.jpg
1367
2048
Reid Smith
https://www.drivemyway.com/wp-content/uploads/2019/03/Untitled-1-3.png
Reid Smith
2022-02-14 17:00:41
2023-02-15 15:46:15
Why Trucking Companies Offer CDL Tuition Reimbursement