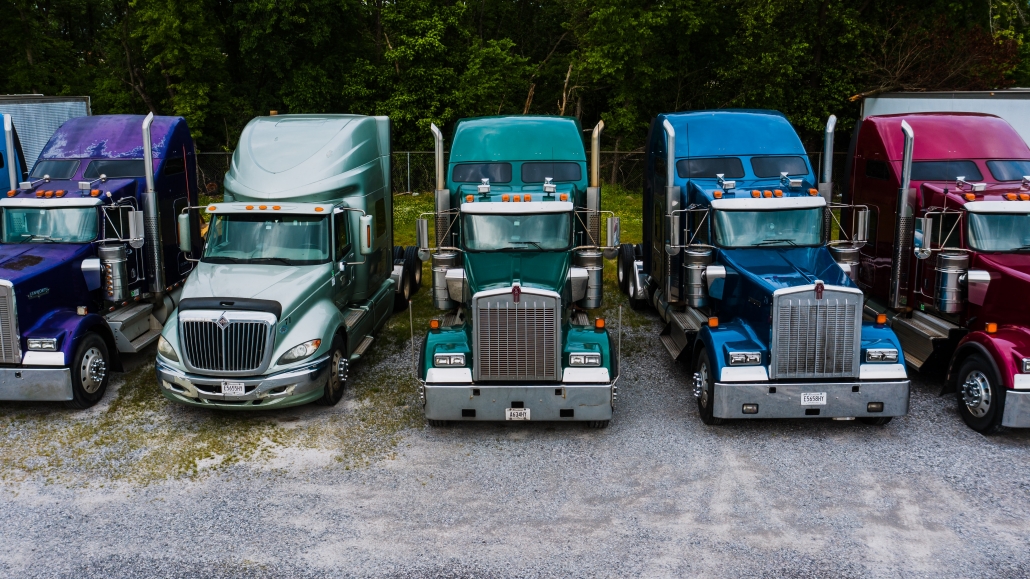 Truck driver recruiting can be a tough business, especially when it comes to targeting the most experienced drivers with the best driving records. Carriers can wind up counter-offering driver after driver, or losing them in a few months to another carrier making a sweeter offer to lure them away from you. There's a reason those drivers are in such high demand. So maybe there's a different hiring path to take into consideration. With a little bit of creativity and changes to your recruitment strategy, putting a focus on recruiting and hiring student truck drivers can be a great opportunity to plan and build your driver pool for the future. Here are 4 tips to help you find your next group of long-term and loyal drivers.
1. Expand Your Marketing
Look at your recruiting marketing collateral, especially the images and headlines. Do they feel inclusive to student truck drivers? Or are they clearly speaking to an audience of long-term road warriors? It's easy to miss on this important step in the process if you don't stop and take stock of what messages and images you're using.
Your marketing materials, especially your website, can be the first impression you make on potential new hires. Be sure that the drivers you intend to recruit are seeing and hearing messages tailored to them in your marketing pieces.
Another marketing tip is to be sure the channels you're using to recruit are reaching the right targets. Though print and referrals have a place in your strategy, are those the best channels to use when recruiting student truck drivers, who are likely younger than your average driver? Probably not, so make adjustments to your tactics based on your target. Social media and an easy online process will help when recruiting younger drivers.
2. Implement Mentoring Programs
Mentoring programs can be attractive to student drivers. Inexperienced drivers need help learning the ropes and many times, a mentor can be a tremendous help. These drivers are not coming to you with years of experience and all the answers, they are looking for their first job to get them started in a new career. They're excited to get started and need some extra help to get moving down the road.
Connecting student truck drivers with a mentor can be a mutually beneficial relationship between your drivers.
The student has a designated "go to" person to ask questions and bounce around ideas, and your seasoned driver has an opportunity to share what they know from years over the road. Each of them will benefit from a mentoring opportunity and will appreciate your team's willingness to foster these relationships.
3. Sell the Entire Job
When seeking to recruit student drivers, you need to not only sell your open positions, but you also need to sell the career, the lifestyle, and everything that comes with the job. People looking to get into a career as a professional truck driver can be coming into the industry for a number of reasons. But one thing is clear, they've decided a truck driving gig is the right fit for them. So help them understand how you and your team can help them make their dreams a reality. Reinforce their decision at every point in the hiring process and be there for them every step of the way while they're on your team.
Act as a great resource for new drivers, by being transparent on what the job entails and being ready to answer a lot of questions. Selling your candidates on the whole job will help your relationship with these drivers start off great!
4. Have a Driver-Centric Strategy
A driver-centric recruitment and retention strategy is a great way to build a strong driver team. Putting practices and processes in place to ensure you're targeting the right candidates is very important. If your plan includes recruiting student truck drivers, be sure that you take into consideration the tips here.
You want to ensure that new drivers know that they're welcome, wanted, and included in your company's long-term future.
For more ideas on how to recruit and hire the best drivers, let us help! At Drive My Way we have the tools and expertise to match you with your next best-fit drivers.
https://hiring.drivemyway.com/wp-content/uploads/2020/10/pexels-kelly-lacy-4320468.jpg
2791
4963
Cindy Slanoc
https://www.drivemyway.com/wp-content/uploads/2019/03/Untitled-1-3.png
Cindy Slanoc
2020-10-22 11:49:40
2020-10-22 12:03:04
4 Tips for Recruiting and Hiring Student Truck Drivers