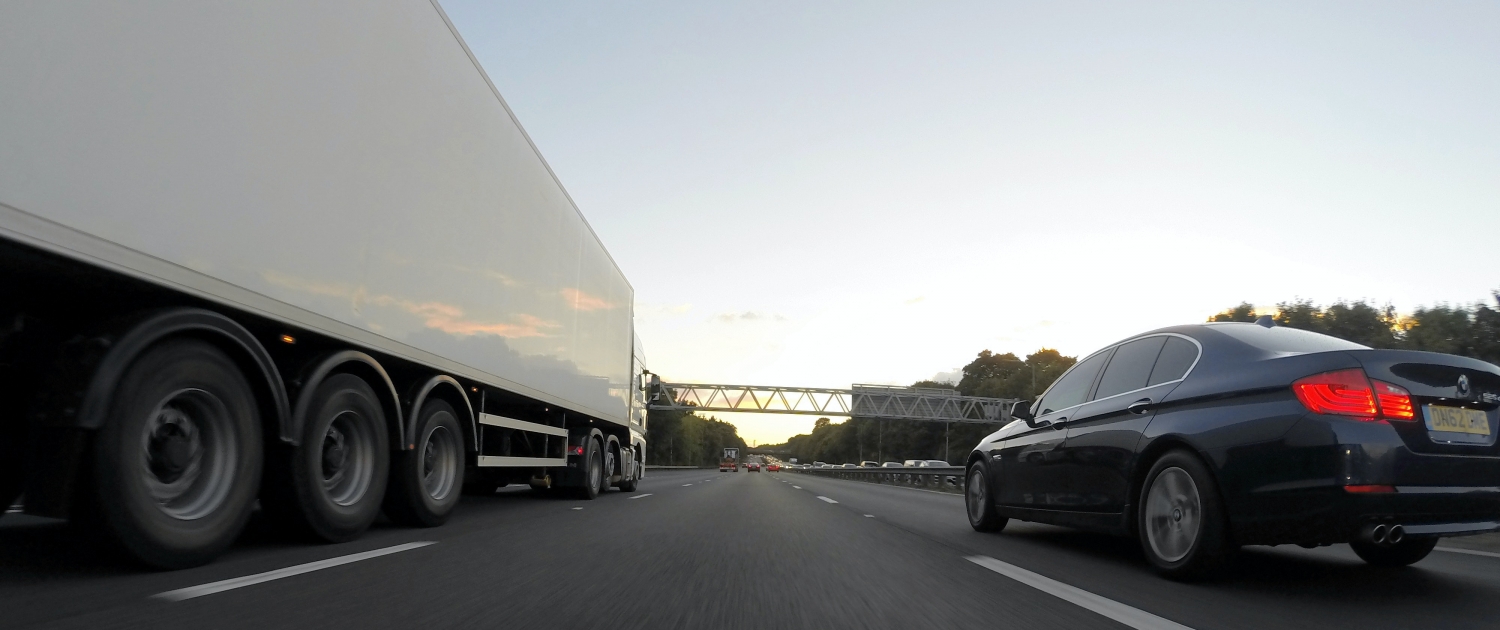 No one wants to manage cargo claims or contract disputes, and a nuclear verdict in a catastrophic accident is a trucking nightmare. Unfortunately, if you're in the industry long enough, there's a good chance you will find yourself handling accident claims. To protect your driver and your company in the event of litigation, make sure you have a strong truck accident procedure in place well before it's needed.
1. Establish A Clear Internal Procedure
Once an accident occurs, you're working against the clock. It's critically important to have laid the groundwork beforehand. We spoke with Eric Zalud, Partner and Associate Chairman of the Litigation Department and Chairman of the Transportation & Logistics at Benesch Law. He emphasized the importance of the "Golden Hour" and arguably a golden first few days.
These hours immediately after the incident are critically important for collecting evidence, alerting key members of your response team, and handling medical emergencies. If a lawsuit occurs, it may not happen immediately, so it's important to preserve any information that may support your case as close to the time of the incident as possible.
One of the best ways to ensure that accidents are handled smoothly and efficiently is to establish a clear communication tree. Zalud notes that this often starts with the driver contacting the safety manager who then takes the lead in the rapid response efforts. In some companies, the in-house counsel or even the company CEO may lead the accident response efforts. You should also be prepared with a team of responders who help form the line of defense.
When asked who companies should keep in their rapid response Rolodex, Zalud recommended:
Approved legal counsel
Insurance carrier
Engineer
Hazmat unit
Truck manufacturer
Toxicologist
Company media spokesperson
Not all fleets need to have all of the listed resources in-house. For smaller fleets, maintaining an updated preferred provider list is a good accident response option. Any necessary responders should be contacted as quickly as possible after the crash to resolve the accident scene and preserve evidence for a later date.
2. Facilitate Driver Practice
Accidents are highly stressful situations, and even the best truck accident procedure in the world can't perfectly predict human behavior. Drivers need to practice their role in the event of an accident so that they don't freeze and forget important details. One method for training drivers is to use dashcam footage from previous accidents to proactively review safety procedures. This can be done either in group training or for the individual driver. Zalud notes that "drivers often are receptive to [the footage]. They get interested in what the camera is showing. That type of training also helps prevent accidents and also helps minimize liability."
Safety incentive programs are another good way to encourage drivers to practice safe driving behavior. In addition to safe driver training, have drivers practice taking photos as documentation in the event of an accident. Drivers should use their phones for documentation only after the accident has occurred and they have secured the situation. As a baseline, drivers should photograph all vehicles involved, license plates and VIN numbers, regular and close-up shots of the damages, and pictures of the surrounding area and road conditions. Additional photos may be needed depending on the type of accident.
Drivers may be concerned about the repercussions of an accident on their job. Communicate that the best thing they can do is report the incident quickly and thoroughly without being overly defensive. Drivers should also receive clear instructions on what information to communicate to the safety manager and to any external responders.
3. Meticulously Document Accidents
A strong truck accident procedure includes detailed documentation from before and after the accident. It is the responsibility of the safety manager and/or your in-house counsel to keep current in HOS and FMCSA regulations as well as local, state, and municipal regulations and ordinances. Zalud adds that equipment information, maintenance records, and inspection data should all be part of systematically developed backdrop information that can help contextualize the accident. Safety managers should also have accurate records on all driver activity related to safety, including driver training, maintenance records logged and documentation of all pre-trip and post-trip inspections. 
In addition to traditional safety training and documentation, telematics and big data are becoming increasingly critical in accident proceedings. Outward-facing dash cams are standard equipment now, and they often help clarify the events of a truck accident. When asked about the role of dashcam footage in accidents, Zalud shared:
"Number one, they're exonerative… That can kill many lawsuits in their embryonic phases. [On the other hand, if you are at fault,] knowing that can affect your dealings with the claimant or his or her counsel. You can cut a deal earlier. You can save litigation costs that way."
A dashboard that enables crash analysis across your fleet over time is a valuable tool. The dashboard should include data that spans across your fleet and tracks statistics over time. At a minimum, document reasons, date, equipment failures, cost of repairs, preventability rating, drivers with multiple crashes, and similar information.
4. Keep Comprehensive Records
Tracking key data is only half of the equation. Securely retaining that data is just as vital, especially in the event of a catastrophic accident. The FMCSA has a three year requirement for accident record keeping, so that is the minimum length of time records should be on file. Failing to retain evidence can result in what's known as a Spoliation Claim which can result in punitive damages. To avoid this, make sure to collect evidence early and preserve it securely to reduce your liability.
Ultimately, having a strong truck accident procedure is critical, but it's only as good as your diligence in following it. Ensure that everyone in your fleet is confident in their role. A comprehensive truck accident procedure paired with well-documented driver training and meticulous record-keeping will help protect your driver and your company in the event of litigation. You may not be able to prevent a lawsuit, but you can reduce the liability and save valuable time and resources.
STAY UPDATED ON INDUSTRY TRENDS AND BEST PRACTICES
Join our community of thousands of employers who receive our updates.


https://hiring.drivemyway.com/wp-content/uploads/2021/03/pexels-mike-192364-e1614695049203.jpg
2180
4000
Alayna Klco
https://www.drivemyway.com/wp-content/uploads/2019/03/Untitled-1-3.png
Alayna Klco
2021-03-02 15:26:07
2021-03-02 15:26:07
4 Tips for Improving Your Truck Accident Procedure