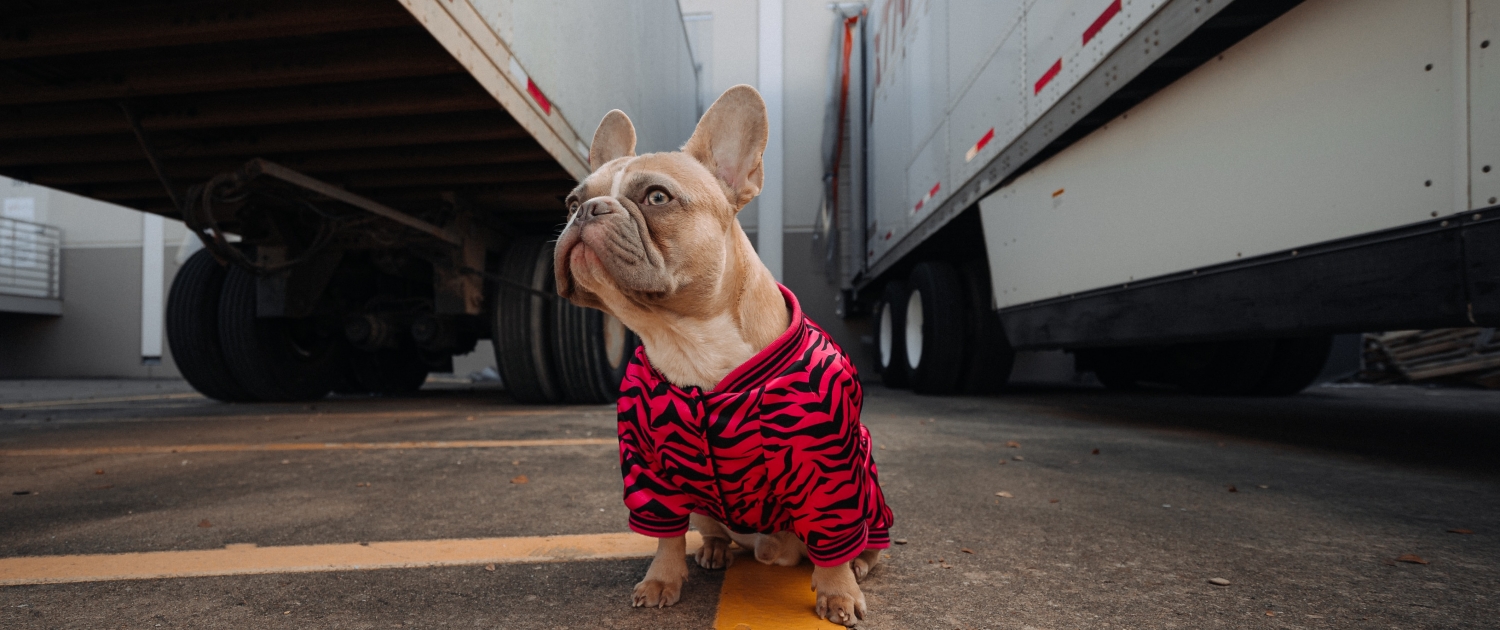 Being a pet friendly trucking company is more than just a perk for some drivers. Offering a pet rider program strengthens company culture, retention, and recruiting. Ultimately, pet programs are about driver satisfaction and happiness and should be considered part of an overarching retention strategy. With strong marketing that displays a positive company culture, pet programs can also bolster driver recruitment efforts. 
Driver Happiness Improves Driver Retention
Fundamentally, pet and rider programs are about driver happiness which directly influences driver retention. According to our Drive My Way Driver Happiness and Retention Survey, drivers who are unhappy at their jobs are more than 60% more likely to have job searched in the past 3 months. Unhappy drivers also report being unwilling to recommend their company to other drivers and do not want to work at their company for a long time. In contrast, the majority of drivers who are happy rarely think about looking for a new job and would recommend their company to other drivers.
Company drivers indicate that company culture is the second most important factor that drivers are attracted to their company. Being a pet friendly trucking company is only one small piece of company culture, but for some drivers, it makes a big difference. Offering a pet program is a great way to boost driver happiness, continue building a positive company culture, and increase driver retention.
Pets Improve Driver Happiness
As any pet owner knows, pets make our lives better in countless ways. Studies have shown that pet owners are less likely to suffer from depression, have lower blood pressure in stressful situations, and lower cholesterol. For truck drivers, the benefits of a pet while on the road are even greater. Some truck drivers struggle to maintain their health. Having a pet that needs regular exercise encourages drivers to regularly get out of their truck, stretch, and walk around. In addition, pets can reduce depression among drivers who spend long periods of time away from home. They fill our need for human touch and give companionship during long stretches away from loved ones.
We spoke with Sydney Abernathy, Director of Recruiting at Super T Transport. She shared her perspective on the benefits of being a pet friendly trucking company.
"We have a pet policy to attract and retain drivers and the benefit is increased wellness in our drivers. A pet can promote wellness for a driver with increased activity, reduced stress and anxiety, and by filling a need for companionship  Driver wellness is one of the biggest challenges a driver faces on the road. If you consider a pet policy part of your driver wellness program it is easy to see the return of the policy on your bottom line."
Establishing A Successful Pet Program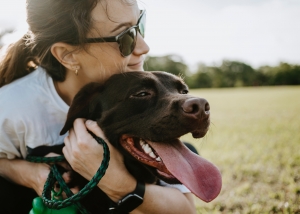 Offering a pet program is a great way to boost driver happiness and retention, and there are several best practices that will make your program successful. First, consider the guidelines you will share with drivers. It's reasonable and recommended to include some restrictions on the type of pet or size of the animal to reduce the likelihood of equipment damage. Weights limits that allow pets up to either 30lbs or 60lbs are common among top carriers. Similarly, some fleets encourage drivers to stick to either cats and dogs and allow petitions for other pet requests.
Top carriers including JB Hunt, Knight, and Crete are known for allowing pets on the road and are a great model for implementing a successful pet program.
Communicating With Drivers
Whether you are starting a new pet program from scratch or revising an existing program, communication is key to success. Give clear expectations about cab cleanliness and communicate these from the start. Additionally, set concrete repercussions for not meeting those standards. For additional protection, some companies ask for a deposit to cover any potential damages. If you implement a deposit requirement, make sure the cost of the deposit is not prohibitive. An exorbitant deposit amount breeds resentment because you are then only offering a pet program in name.
Once you have established the basic guidelines for a pet program, help drivers take care of their pets on the road. Ultimately, a healthy, happy pet is a better companion and is less likely to damage equipment. 
Here are a few simple tips:
Encourage drivers to take their pet for a vet check before going OTR. 

Let pets get familiar with the space before drivers are far from home.

Drivers should be aware of any dangerous chemicals or work sites and keep pets out of harm's way.

Remind drivers to prepare food, water, a waste plan, and an exercise plan before they hit the road.

Offer

resources

for drivers to be successful and safe with a pet on the road.
Marketing Yourself as a Pet Friendly Trucking Company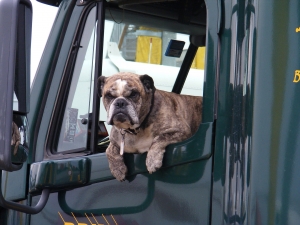 Good marketing transforms pet programs into a recruitment tool in addition to a retention asset. Consider advertising yourself as a pet friendly trucking company in everything from general ads to specific job descriptions. Position your pet program as part of driver care and a positive company culture. Having a pet program is unlikely to attract drivers if the rest of the job is not competitive. That said, if you have a compelling job offer, being a pet friendly trucking company may give you the edge over your competitors.
Communication is crucial in recruitment conversations, so be open upfront about the structure of your program and any restrictions. Drivers will appreciate the clarity and the drivers who are a good fit for the position will stay engaged.
Being a pet friendly trucking company benefits company culture, retention, and recruiting. Pets increase driver happiness, and that decreases turnover. Pet programs are a great way to attract quality drivers while supporting the physical and mental well-being of your fleet.
https://hiring.drivemyway.com/wp-content/uploads/2021/02/karsten-winegeart-a8O1jbYK0YM-unsplash.jpg
2832
4240
Alayna Klco
https://www.drivemyway.com/wp-content/uploads/2019/03/Untitled-1-3.png
Alayna Klco
2021-02-17 15:30:47
2021-02-17 15:30:47
How To Attract Drivers as a Pet Friendly Trucking Company