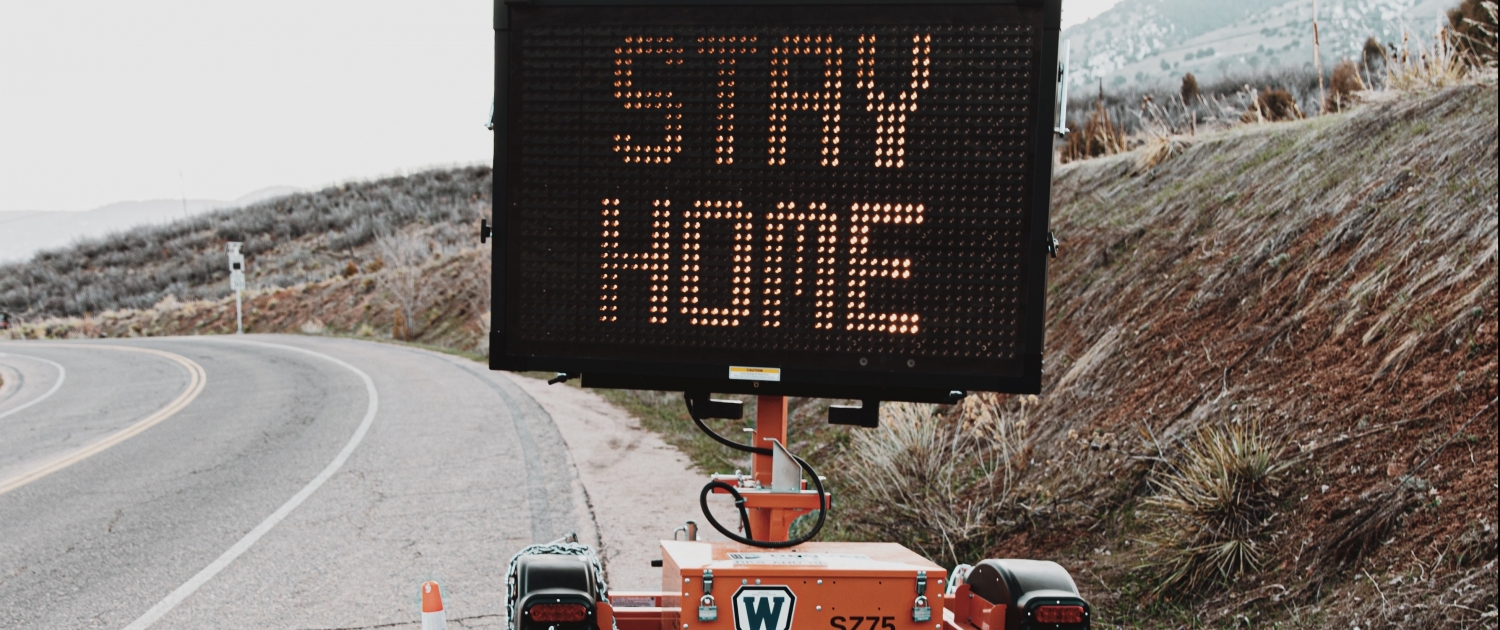 By mid-March, most everyone was impacted by the spread of the COVID-19 pandemic, professional truck drivers included. Schools closed, office workers went to working from home full-time, and the grocery stores were wiped out of cleaning supplies and toilet paper. Everyone across the globe was forced to adjust to their "new normal". But with all this seemingly bad news, there might be a silver lining to come out of it. All this rapid change might have forced companies into making decisions and changes they might not have otherwise. Here are 4 timely CDL lessons delivered by COVID-19.
1. Long-Term Planning is Important
The global pandemic affected virtually everyone in 2020. Hiring freezes are commonplace across many industries currently. Trucking companies are no exception. Quickly needing to shift gears from rapid hiring to potentially significant downsizing in a matter of weeks, was a tough change. But this time is a great opportunity to keep recruiting and getting your message out to potential future hires.
Maintaining your recruitment efforts may seem like the last thing you'd want to do when you're downsizing. When you're not actively hiring truck drivers, focus on building relationships in your recruitment pipeline.
Use this time to invest in your future needs and hiring once things get back on track. Many companies are coming up with creative ways to keep current employees engaged while things might be slow. Investing in the long-term is one of many great CDL lessons for many trucking companies.
2. Supply Chain Disruptions Can Be Mitigated
Global disruptions in the supply chain forced companies to make quick decisions in key areas. Production was adjusted while new suppliers were located. Longer lead times were baked into schedules. And this often resulted in higher prices and longer wait times for end products. What does all that mean for the trucking industry? The CDL lesson here is that it's important to diversify your supply chain as much as possible. For truckers, this lesson's impact might be felt soon, if there is a second or third wave of the virus that some are predicting.
Now that things are opening back up and shortages aren't as common, what will happen if factories get shuttered again, or raw materials are delayed in transit? Having a resilient and diversified supply chain is the only way to mitigate this.
3. Technology is Key
Office workers in many trucking companies had to quickly migrate to working from home. Though unplanned, these transitions were easier through leveraging technology. Using new software for video conferencing improved the communications channels for remote workers, and keeps your teams informed and connected.
For your drivers, working from home is not an option. However, this is the perfect time to invest in technology and equipment upgrades for your trucks and drivers.
Finding ways to take manual paper processes out and implement more contactless options will prove to be a great investment for the future. Anything that helps keep your drivers safe is a great investment.
4. Truck Drivers ARE Essential
While many industries came to a sudden halt, truckers kept rolling. Hospital equipment that needed to move quickly to areas of need – a truck driver got it there. Those empty grocery store shelves need refilling – here comes a truck with a load of supplies. The biggest CDL lesson here is that truck drivers are essential. Those of us in the industry already knew this, but now many more people do.
It's a great time to thank a trucker and show that you care for all that they do to keep this country moving.
If you're still working on your plans and making changes, we hope these CDL lessons are useful to you. If you've have thoughts on what other lessons this time is providing to the trucking industry, drop them in the comments below, we'd love to hear your feedback.

We'll Get Through This Together
Times like these create uncertainty, but they also lead to opportunity. We're here to help you and your team, whether you're downsizing or growing.
https://hiring.drivemyway.com/wp-content/uploads/2020/07/highway-sign-stay-home-e1593573301936.jpg
2011
3924
Cindy Slanoc
https://www.drivemyway.com/wp-content/uploads/2019/03/Untitled-1-3.png
Cindy Slanoc
2020-07-01 17:28:32
2020-08-04 17:10:33
Timely CDL Lessons Delivered By COVID-19