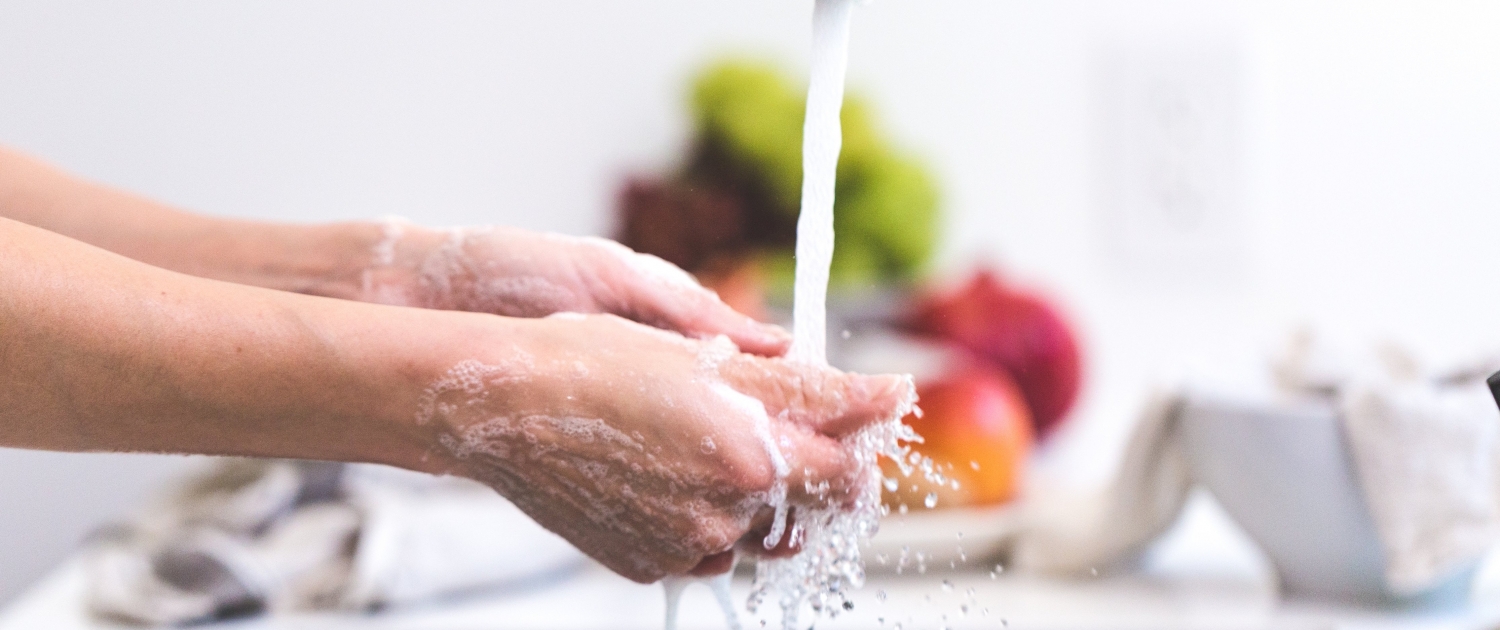 The Coronavirus may be the most talked about and least expected economic trend of the first half of 2020. Airborne diseases like influenza are common this time of year, but Coronavirus, or COVID-19, is raising concerns because of the rapid rate of infection. A full understanding of how the Coronavirus impacts the trucking industry remains largely unknown. Most companies will soon feel the impact. That may come either directly through their supply chain or through indirect economic ripples. 
As we move into mid-March, the rate of infection in the epicenter, located in Hubei Province, China has slowed. Despite that, reports of Coronavirus cases internationally, including in the United States, are increasing. To date, 423 cases have been identified in the United States with 19 deaths reported. The majority of these cases are concentrated near coastal states and shipping ports. 
Short Term Outlook: Global Supply Chain Disruptions
The global impact of the coronavirus is already evident domestically. For instance, late February marked one of Wall Street's worst weeks ever. The automotive, technology, and medical industries are seeing some of the earliest impacts. Unsurprisingly, this can be traced to the importance of Chinese manufacturing in their supply chains. 
In August 2019, President Trump issued an order for US companies to diversify supply chains. Despite that, the reality is that many US Companies have global supply chains with a strong presence in China. Based on a study conducted by the American Chamber of Commerce in Shanghai, 87% of companies operating in China expect the coronavirus to impact 2020 revenues. Already, the freight industry is working to stabilize against the reduced port activity. Recent weeks have seen an increased supply from Mexico.  In addition, a $225 Million grant was recently made available by the US Department of Transportation.  
Global Supply Chains in the Trucking Industry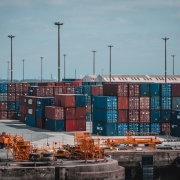 The full impact of the Coronavirus outbreak on freight carriers who are part of a global supply chain will not clarify for weeks and even months to come. At the end of the day, the nature of the freight you carry will determine how COVID19 will most strongly affect your company. For example, carriers in technology or medical supplies may already be experiencing the impact. Sluggish import activity may be slowing loads out of port cities. Other carriers may experience a delayed impact.
Unmet Q1 manufacturing targets, lethargic return to production, and continued global virus outbreak all contribute to delays. Many Chinese manufacturing companies are returning to production. However, facilities are operating at reduced capacity as workers slowly return to work. As you know, ground transport typically makes up one of the final processes in supply chains. As a result, employers can expect the effects of the coronavirus to continue well into Q2 and Q3 2020.
Long Term Outlook
The number of ways the Coronavirus impacts the trucking industry is largely dependent on how quickly cases continue to spread globally over the coming weeks. For example, if the rate of infection slows, economic growth is expected to recover fairly quickly with a strong rebound in the second half of the year. Delayed shipments in Quarter 1 and Quarter 2 of 2020 may invigorate sluggish freight markets in Quarter 3 and Quarter 4 of this year. In short, this uptick anticipates increased port activity to compensate for the current delayed shipment rate. On the other hand, a slow response to virus containment will bring more lasting challenges to the freight industry. 
Ripple Effects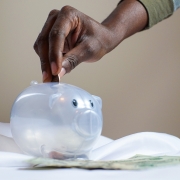 For companies with a domestic supply chain, the effects of the Coronavirus will be less immediately obvious. That said, they are no less important. National and international markets already are reacting to the pandemic. As a result, we may see economic instability increase in response to the uncertainty. As this reaches individual consumers, demand for non-essential goods may decrease shipping demand.
Drivers may also feel ripple effects from the outbreak in parallel industries such as oil and gas. In the near term, gas prices may remain low due to reduced export to and demand from China. Low gas prices will benefit freight in the short term. But, a prolonged imbalance may contribute to long term economic instability.
Protect the Health of Your Employees and Company
Currently, the Coronavirus has had very limited spread in the United States. Unsurprisingly, health officials caution that the illness may become more widespread in the United States in the coming weeks.  Prioritize your health, the health of your employees, and the health of your company. In addition, take measures now to reduce how the coronavirus impacts your company. Each company's actions can also change how coronavirus impacts the trucking industry at large. There are several common sense measures promoted by the CDC. You can implement these measures immediately to reduce any risk of infection. 
Wash your hands thoroughly and frequently

Watch for symptoms in yourself and your loved ones 

Reach out to a medical professional with any concerns

Stay home when you're sick and encourage your employees to do the same

Consider offering a few extra days of paid sick leave to allow employees to prioritize their health
The health of your company is closely tied with the health of your drivers.  Consider, you may be able to weather a mild driver shortage due to illness without lasting impact. This is more serious. Quick recoveries are critical to long term company health. Ensuring that drivers are able to take the necessary paid sick days will reduce their exposure to other drivers and will help them quickly return to work.
STAY UPDATED ON INDUSTRY TRENDS AND BEST PRACTICES
Join our community of thousands of employers who receive our updates.


https://hiring.drivemyway.com/wp-content/uploads/2020/03/cooking-hands-handwashing-health-545013.jpg
2982
4460
Alayna Klco
https://www.drivemyway.com/wp-content/uploads/2019/03/Untitled-1-3.png
Alayna Klco
2020-03-09 19:49:58
2020-08-06 16:02:14
3 Important Ways the Coronavirus Impacts the Trucking Industry