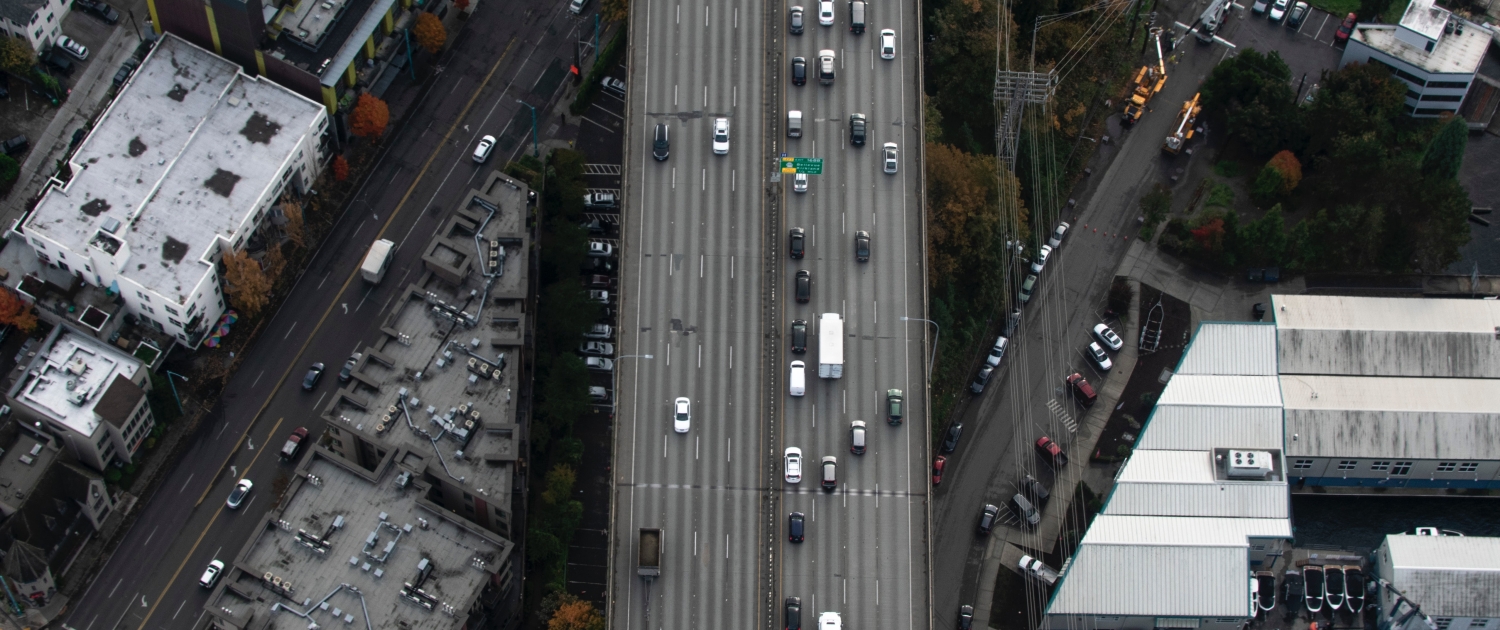 By now, most people in the trucking industry have heard of self-driving trucks and the impact they'll soon have on the industry. What people may not be aware of is probably the biggest application of self-driving trucks; truck platooning. Many experts view it as a huge step forward for fleets, both in terms of increased fuel efficiency and environmental sustainability. Here's what to know about truck platooning.  
What is truck platooning?
Truck platooning is when one to two semi-trucks autonomously follow a leader truck at a distance of 50-65 feet while on the highway in order to reduce drag and increase fuel efficiency.  
Truck Platooning relies on a process known as "electronic coupling" where the leader truck communicates electronically to the trucks behind it; telling them to slow down, accelerate, or change lanes as needed. While it's technically possible for trucks to platoon without technology, it's highly dangerous (and illegal) for drivers to manually attempt this since the distances between trucks are so small. This is why the process is only able to be done autonomously. 
As of right now, there are two types of platooning; level one and level two. In level one, the trucks have minimal autonomy, with the lead driver driving normally and the follower trucks only braking and accelerating, while the driver keeps an eye on traffic like normal. 
Level two gives more control to the follower trucks, with SAE level 4 being implemented in them. This means that the driver is no longer "driving" at all as long as there's no inclement weather. The lead truck will still be driven normally though.  
Is Truck Platooning happening now?
Yes, but only for research and testing purposes. For over five years, truck manufacturers and carriers have been investing money and testing the technology on closed highways. 
As of right now, truck platooning is fully legal in only a few states, and legal on a test basis in a few others. It'll take more time, probably a few years at the least, before we see truck platooning fully legalized in all 50 states.  
What are the benefits of truck platooning?
According to the Federal Highway Administration, 
Truck platooning allows trucks to follow each other closely, thereby reducing air drag and improving fuel economy. Platooning also has the potential to increase vehicle capacity on our highways, particularly along freight corridors. 
Truck platooning can save both the leader and follower trucks huge amounts on fuel each year, which is why the technology is getting so much attention. It's been shown that platooning can save the leader truck 4.5% in fuel costs and a whopping 10% for the follower trucks.  
This increased fuel efficiency is also more sustainable and therefore better for our environment. These benefits can also carry over to electric trucks as well, with the reduced air drag leading to an increased battery life. 
Are there any downsides to truck platooning?
Long platoon lines could possibly frustrate drivers trying to merge or exit the highway, leading them to perform unsafe maneuvers like weaving in and out of the platoon to get to where they're going.  
Another issue that could see fleets steering away from truck platooning for a while is liability. Since the technology is so new, it's still a legal gray area who's at fault if an accident were to occur between two platooned trucks. This could lead to insurance companies denying liability in the case of an accident.  
Like with all new vehicle-related technologies, there's an inherent level of danger in the early stages. Research and testing will get rid of 99.9% of problems, but there's always a chance that something could go wrong while on the road. One semi-truck involved in an accident is bad, but when you're talking about two or three trucks following that closely behind one another, things can get much worse.  
That's not to say that truck platooning is dangerous. On the contrary, truck platooning and other related technologies are actually estimated to make highways much safer than they are right now.  
While these issues are important and should be considered, they're not out of the ordinary for any new technology. With more time, research, and testing, these issues will start to become less and less relevant.  
While giving any level of control to a machine is understandably an unnerving concept for drivers and fleet managers, truck platooning, like autonomous trucking is showing itself to be the future of the industry.
While we won't see the technology become an industry standard for many years, it's important for fleets to familiarize themselves with the concept for when the time does come.  
Comprehensive CDL Recruitment Solutions
Ready to start recruiting the right drivers? Our solutions experts are happy to answer any questions and show you how Drive My Way uniquely approaches CDL driver recruitment.
https://hiring.drivemyway.com/wp-content/uploads/2022/07/patrick-perkins-jsc8EFVORTA-unsplash-scaled.jpg
1463
2048
Reid Smith
https://www.drivemyway.com/wp-content/uploads/2019/03/Untitled-1-3.png
Reid Smith
2022-07-15 18:19:37
2022-07-15 18:19:37
Truck Platooning: The Future of Trucking?