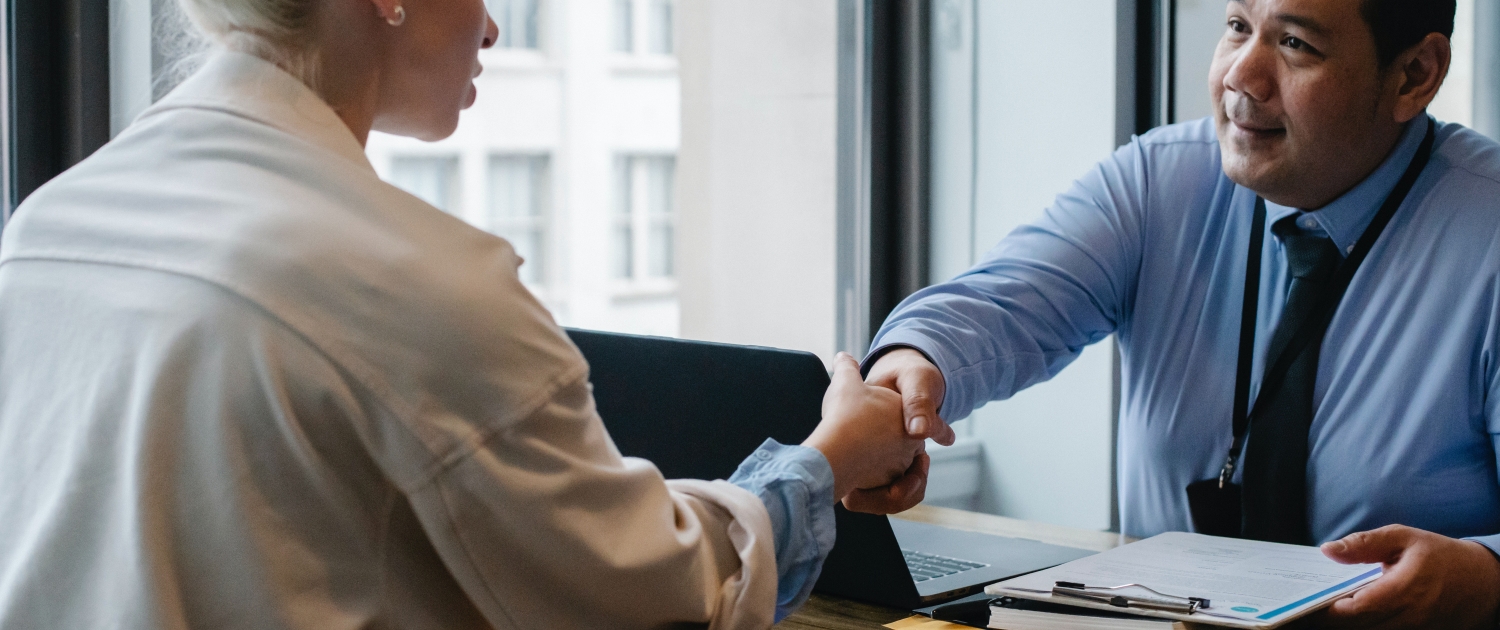 When building a driver recruiter team, experience can't be overstated. But this doesn't just mean experience in the recruiting world. Some carriers are finding value in bringing recruiters who have CDL experience into their organization. These recruiters have a knack for building relationships with drivers and turning candidates into hires, which is invaluable for any recruiting department.  
We spoke with Connie Garner, Recruiter for Drive My Way client, PWD Transportation Inc. and CDL A holder. Connie shared with us how her experience as a CDL driver helps her to be a better driver recruiter. 
"I believe the fact that I have my CDL A and was a truck driver is how I've been able to recruit and retain a number of drivers. I know the life they live and the struggles they go through on a daily basis," shared Connie.
Here's why bringing on recruiters with CDL experience may take your recruiting and retention efforts to the next level. 
1. Drivers Trust Recruiters with CDL Experience
This isn't to say that drivers don't like or don't trust recruiters who don't have CDL experience. Drivers can have great relationships with recruiters of any background. It's just that drivers will naturally gravitate towards recruiters who have experience as a CDL driver. Trucking is a close-knit community, where you're more likely to trust people who are in that community than those who aren't.  
Drive My Way's President and CEO, Beth Potratz, shared her perspective on the value of recruiters who have CDL experience. 
"At the end of the day, drivers have had so many bad experiences and broken promises that they're almost at a point where they don't trust. This leads to them to start looking for actual testimonials from other drivers who have actually lives it, to confirm whether or not this is something they want to move forward with," shared Beth.
2. Trucking Industry Knowledge Goes a Long Way
There's a common misconception among drivers that recruiters lie on purpose just to get drivers in seats. While it's true that sometimes drivers aren't given the correct information, it's most likely because the recruiter doesn't have the right information themselves, not because they're trying to intentionally mislead drivers.  
The issue is that there's a lot of vernacular, slang, and just general knowledge in the trucking industry that isn't easy to learn right off the bat. This can lead to communication issues when a recruiter is trying to talk to drivers about a job opportunity that ultimately results in unhappy drivers and frustrated recruiters.  
For recruiters who have CDL experience, all that industry talk and specific information relating to runs, equipment, and hauls is already second nature to them. Drivers will appreciate speaking with someone knowledgeable of the industry and likely be more comfortable moving forward in the hiring process with your carrier.  
3. Building Long-Term Relationships
As any good recruiter knows, relationship building is key. Aside from just being in contact with a driver during the hiring process and then handing them off, CDL recruiters have that unique sense of camaraderie with hired drivers. These relationships can last well after the initial hire and could even be a factor in retaining talented drivers. 
"I don't promise them anything I can't give them. In the beginning, I didn't want to be a recruiter, because I had only bad experiences with the ones I worked with. But as a driver turned recruiter, you really have a leg up. Drivers will come into conversations with you much more comfortable and open since they're with 'one of their own'", shared Connie. 
Aside from that, recruiters who have CDL experience, will tend to know more people in the industry overall. This can lead to introductions with many great drivers your company wouldn't have been able to get in front of otherwise. 
Having great recruiters in your organization is step one. Step two is finding the solutions that help your recruiters make the right hires. Drive My Way's patented matching technology will identify top candidates based on your specific job requirements and match them with you.  
PWD Partners with Drive My Way for Success
PWD is a third–generation trucking company, delivering the best quality working environment to employees and first–class service to customers.
https://hiring.drivemyway.com/wp-content/uploads/2022/02/pexels-sora-shimazaki-5668859-scaled.jpg
1365
2048
Reid Smith
https://www.drivemyway.com/wp-content/uploads/2019/03/Untitled-1-3.png
Reid Smith
2022-03-01 19:11:36
2022-03-11 13:36:22
3 Reasons to Hire Driver Recruiters with CDL Experience