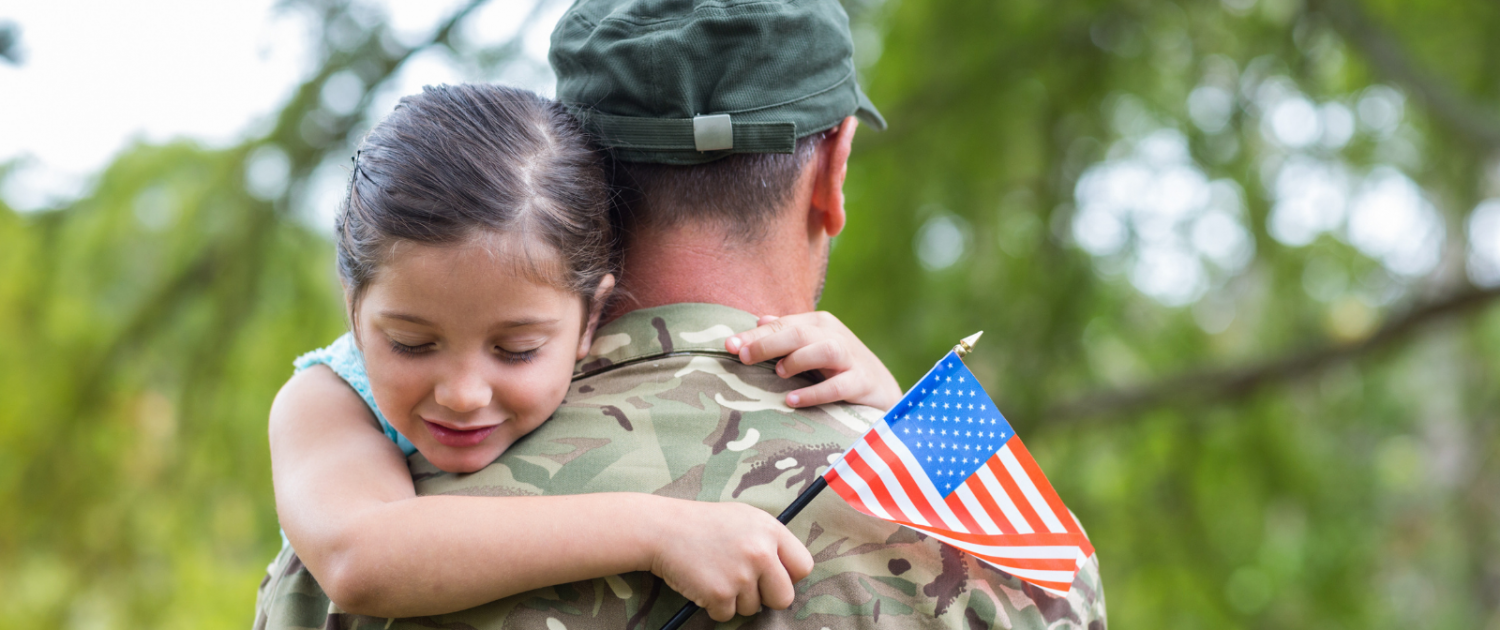 Even amid the roller coaster of supply and demand for many trucking companies in 2020, the truck driver shortage remains a constant. The factors underlying the shortage—experienced drivers retiring and insufficient new drivers entering the candidate pool—are unlikely to change in Q4 of 2020 and into the new year. If the driver shortage is affecting your company, continue to reach out to untapped candidate demographics. Supporting efforts to promote truck driving jobs for veterans in your company can introduce a tremendous, underrecruited group of drivers. If veterans seem like an unlikely candidate pool, consider these five advantages of hiring veterans to your fleet. 
1. Hire for Experience
Many military personnel have credentials or experience that are directly applicable to CDL driving. Some servicemen and women drove large trucks as part of their regular duties. These drivers are essentially coming to your fleet with several years of experience already! In addition, military troops are frequently hauling hazardous materials. While these drivers will still need to earn their official HazMat endorsement, they are already familiar with many of the safety and skill requirements. Similarly, all truck driving jobs for veterans still require a CDL license, but for many service members, their experience will make the professional transition easy. 
2. Recognize the Value of Soft Skills
Veterans bring grit, self-discipline, dependability, and leadership to their jobs. Military personnel are specifically trained to be mission-focused and have a high level of situational awareness. As an employer, that means you can count on them to prioritize the success of the job and find a way to accomplish their route and overcome any obstacles. In addition, veterans tend to be highly attuned to their environment. 
Situational awareness can help drivers assess challenging situations quickly and efficiently while under pressure.
Similarly, veterans bring valuable mental stamina to their jobs. They specifically receive training to manage high levels of stress. As a result, many are able to perform well in chaotic or confusing situations that might leave others overwhelmed or indecisive. 
3. Fill Demand with Supply
Despite their wealth of skills, military veterans are not heavily represented in truck driving jobs. A few companies are industry leaders and specifically work to increase their number of available truck driving jobs for veterans. Perhaps more importantly, veterans are a largely unexplored candidate pool. Some veterans may already have their CDL, but others may not realize that they already have the skill set to earn their CDL license. Consider forming partnerships or direct recruitment channels with veterans with trucking experience.  It is a great way to recruit quality drivers who other companies may shortsightedly overlook.
4. Fit your Company
One of the big reasons for driver turnover is a low satisfaction rate with home time. For many drivers, especially those in OTR positions, long nights or weeks away from family may be a deal-breaker. In contrast, most veterans are used to time away from home while on deployments.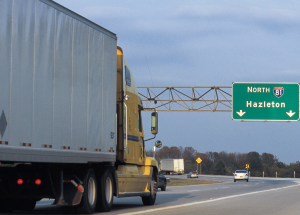 That said, it's not just an easier adjustment for drivers. Families also have experience with limited home time and remote communication. 
The lifestyle fit between the military and trucking goes beyond home time. The structure of military life can lend itself to the hierarchical nature of many trucking positions. Also, just as many veterans got to travel through new parts of our country or other countries, truck drivers are also on the move. For many with a wandering soul, truck driving is a way to keep seeing new places as part of civilian life.
5. Veterans are Trained for Teamwork
Teamwork is essential for military operations. In truck driving, collaboration also plays a central role. Whether it's communicating with other members of the fleet, management, dispatchers, or external contacts such as shippers or customers, teamwork is necessary for building strong relationships on the job.
PTS Worldwide knows exactly how to highlight that strength when recruiting for truck driving jobs for veterans. In their job descriptions, they specifically look for teamwork.
"Are you a safe and professional driver looking for a company that understands that their success is dependent on your success? PTS Worldwide is a company founded by drivers that know we need your skills, enthusiasm, and commitment to achieve our goals together."
PTS goes on to specifically highlight collaboration in their call to action by inviting drivers to "partner" with them and "join our team." This demonstrates a deep understanding of military values as well as a company culture that recognizes the importance of teamwork.
Follow by Example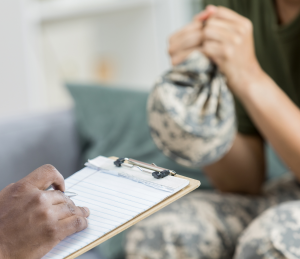 There are several companies that are already well known in the trucking industry for their strong veteran recruitment programs. In addition to PTS Worldwide, CRST Trucking, Averitt, Schneider National, and JB Hunt are just a few of the companies that are known for their strong veteran recruiting program and culture.
There are a few key ways in which these companies help themselves stand out as military-friendly workplaces. Implementing even one or two of these strategies can make your company more attractive to veterans.
Active Recruiting
Companies who successfully recruit veterans don't just rely on inbound marketing for hiring. They are proactive in reaching out to potential drivers early and often. For some companies, the recruiting process starts even before personnel have fully completed their duties. 
Align Language 
Language is powerful. In recruiting, it can be the difference between someone seeing themselves in your post and applying verses simply skimming through and ignoring.  Just as PTS Worldwide consciously recruits for teamwork, there are other ways to consciously align your marketing language with military vernacular. Schneider is a great example. When marketing to veterans, they include phrases such as "next mission," "integrity," "pride in your work," and "core values" — all words that directly relate or appeal to people with military experience.
Value Military Experience
As you work to recruit more veterans, spend time creating a company culture and policies that support those future drivers. When applicable, consider counting military service as job experience. If that's not feasible for your company, show your support through words and actions. Publicly and privately thank veterans for their service. Additionally, support programs for veterans such as Wreaths Across America or the Run for the Fallen. 
Ease the Transition
All new employees will go through a job transition period. For drivers making the transition from active duty to truck driving, there will be added changes. As an employer, consider promoting mental health support services, training your staff on working with veterans, or building a mentorship program to help ease the transition. Some companies, like JB Hunt, also make a Statement of Support to actively showcase their commitment to employing veterans. This is a great way to support truck driving jobs for veterans. 
https://hiring.drivemyway.com/wp-content/uploads/2020/09/WP-Cover-Images.png
800
1600
Alayna Klco
https://www.drivemyway.com/wp-content/uploads/2019/03/Untitled-1-3.png
Alayna Klco
2020-09-08 17:03:27
2020-09-10 12:34:00
5 Advantages of Truck Driving Jobs for Veterans