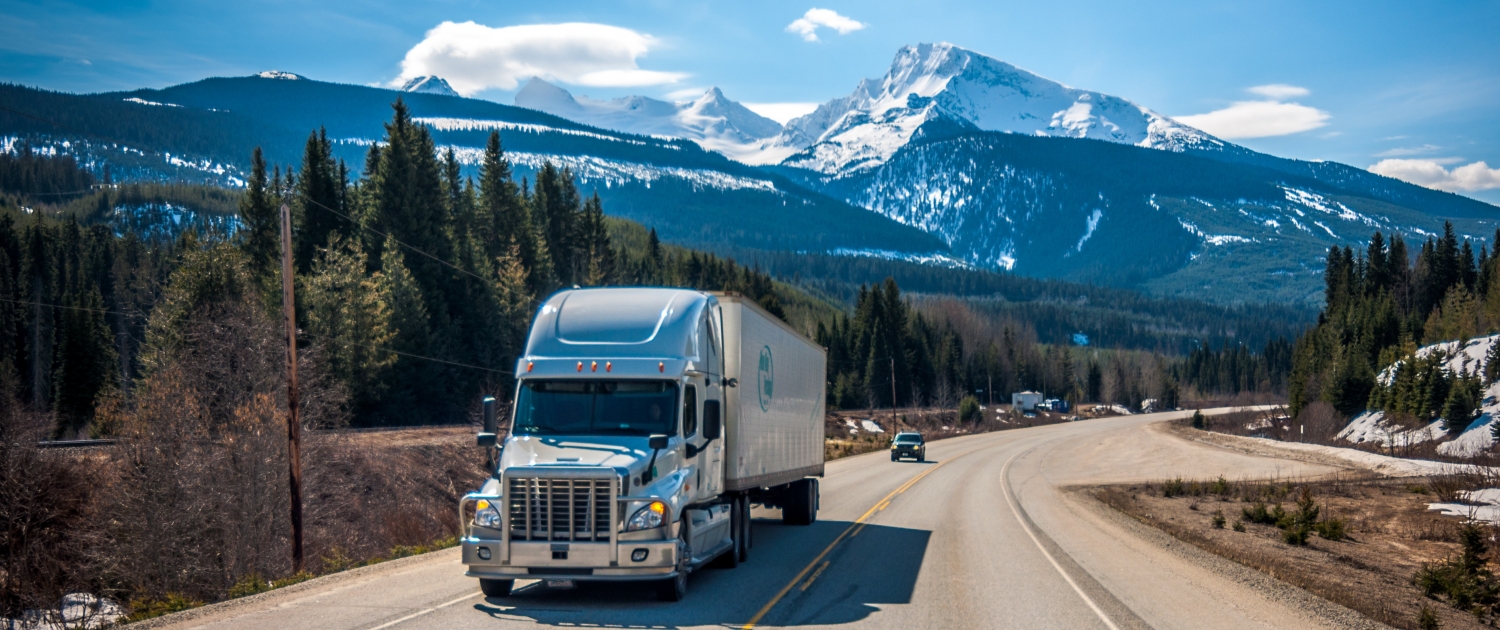 Now more than ever, the ability for carriers to retain truck drivers is key. As the labor market continues to tighten, companies need to reevaluate their recruiting and retention strategies for finding and keeping qualified drivers. 
Some carriers have tried offering large sign-on bonuses as a fix-all for recruiting and retaining drivers. Too many are then faced with turnover once the bonus is collected. Other companies have promised drivers home time and great pay but fall short of delivering these perks. 
In order to start attracting, hiring, and retaining qualified truck drivers in this competitive market, employers should apply these tips to their driver recruiting strategy to give themselves a competitive advantage.
1. Don't Over-Promise and Under-Deliver

The last thing a driver wants is a carrier that over-promises and under-delivers. Before posting a job, carriers should take the time to look at the job description they're putting out there and if it matches what the job really is. Make sure that pay isn't inflated, home time is realistic, and benefits are factual. 
As a recruiter, it's easy to think that you need to cast the widest net possible to get a good driver. But many times, this strategy leaves you with either no driver or a driver who isn't a good fit and will lead to increased turnover. Carriers who are truthful in their job advertisements will attract the best candidates. 
When a carrier promises a driver certain perks only to change the rules a few months into the job, the driver loses interest in keeping that job and loses respect for the carrier. After that happens, that driver will let their entire network know exactly what happened. That will only increase the difficulty in filling future jobs.  
The better policy is to be truthful in your job description and during your talks with drivers. Even if a driver tells you, "Thank you, but I'm looking for something different", that outcome is much better than a driver coming on board, finding out they were misled, leaving and spreading the word about their experience.  
2. Ask Drivers for Their Feedback Before They Post It Themselves

Sometimes it takes a carrier posting a job advertisement on Facebook for them to find out that their current drivers are unsatisfied. Maybe their pay is too low, their benefits aren't desirable, or the carrier over-promises and under-delivers.  
Most times, posting their opinions on the internet isn't a driver's first choice. They want to have an outlet to tell their supervisors their feelings (anonymously or not), but many carriers don't offer this. When that's the case, a disgruntled driver may look to a social media platform or company review site to share their feedback. 
Instead of waiting to receive public and most likely unflattering feedback on a public social media platform, carriers should ask their drivers for feedback directly through engagement surveys, in-person conversations, or even a quick poll. 
This gives the carrier an accurate pulse on their drivers' happiness and satisfaction, while keeping everything in-house. It's also a great retention method because it shows drivers that the carrier cares. 
But collecting the feedback is only step one. It's important to quickly address the feedback and make improvements when needed. Nothing is worse to a driver than when they provide feedback they were asked for and nothing comes from it. If that happens, there's a good chance they'll end up going to social media just like they would have in the first place.  
3. Offer Referral Bonuses and Performance Incentives

Instead of constantly investing in lofty sign-on bonuses to attract new drivers, carriers should implement referral bonus programs and performance-based incentives to retain their current, already-qualified drivers. These programs give drivers the opportunity to be acknowledged for their accomplishments and incentive to help grow the fleet.  
When implementing a referral bonus program, it's a good idea to disperse the money in installments after the referred driver has been with the carrier for a specific period. Give the first chunk immediately, then the next half when the new driver reaches three or six months. Doing so protects the carrier from having a driver quickly leave after the money is given out. 
In addition, performance incentives should be used to reward drivers for maintaining good safety measures, fuel efficiency, and time management skills over an extended period of time. These not only help drivers stay focused on the carrier's goals, but also reward them for living out the mission. 
https://hiring.drivemyway.com/wp-content/uploads/2019/01/vanveenjf-1125254-unsplash.jpg
2204
3728
Reid Smith
https://www.drivemyway.com/wp-content/uploads/2019/03/Untitled-1-3.png
Reid Smith
2022-10-20 12:00:57
2022-10-20 16:25:21
3 Tips to Attract, Hire, and Retain Truck Drivers