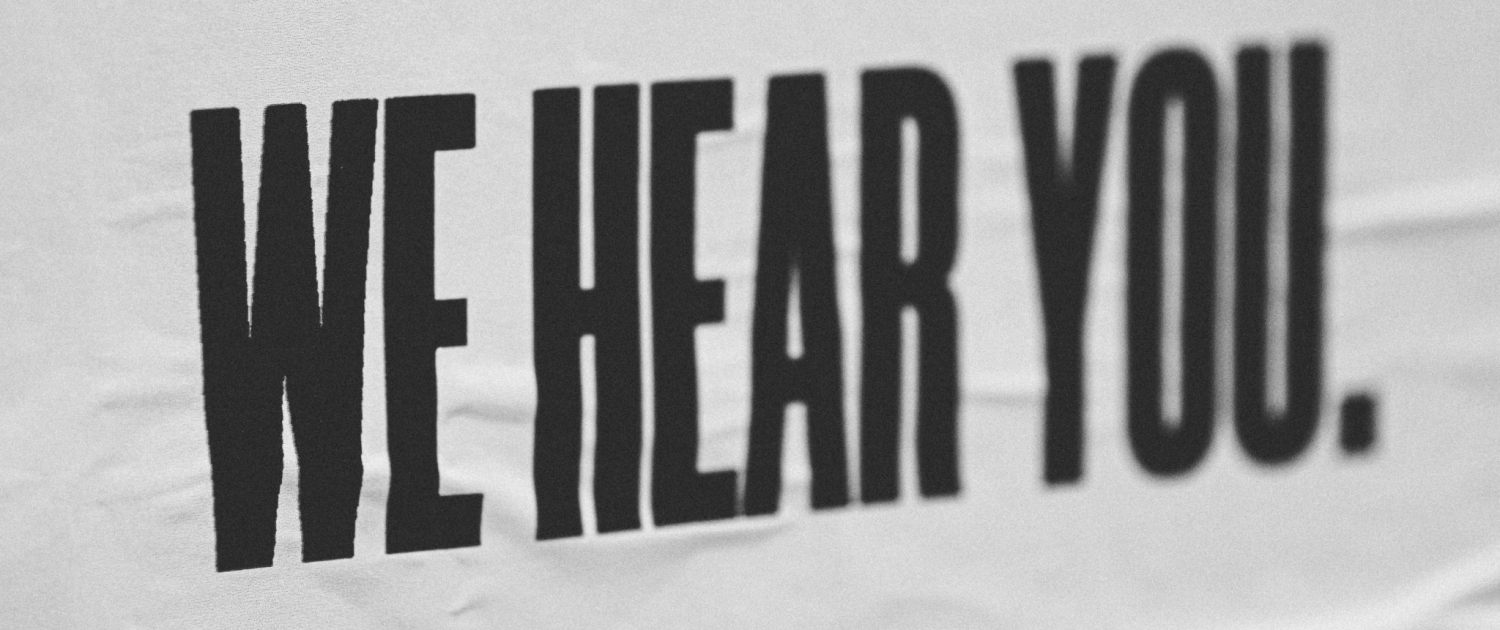 The trucking industry is years into the "Driver Shortage", and carriers are still having a difficult time hiring and retaining top talent. Drivers now have a lot of options for which carrier they work for, and they're choosing to work for ones that have a proven track record of listening to their drivers.  
That's why in today's labor marketplace, any carrier that wants to recruit and retain top talent needs to collect and utilize driver feedback. But how do you collect drive feedback? What are the benefits to collecting it? And, once you do have it, how do you utilize it for your business? 
Why Should You Use Driver Feedback?

Driver feedback can help carriers solve the two biggest problems facing trucking right now: recruiting and retention. 
Nobody enjoys working somewhere where they have no input in what goes on; especially truck drivers. This type of environment can lead drivers to become actively disengaged and eventually start looking for another job. 
On the flip side, when drivers feel their voices are being heard, they're more likely to stay. In Drive My Way's Happiness and Retention survey, we found that a strong company culture where drivers feel valued is the second leading reason that drivers are attracted to working for certain carriers.  

We talked with Bryce Kjellander, Recruiter with Stevens Trucking about why collecting driver feedback is important to them.  
"We collect feedback from our drivers because they're at the front lines and can be a huge asset when it comes to staying on top of maintenance issues. One of the main ways we communicate is by having an open-door policy with our drivers. This includes everyone at the company from the top down. Secondly, as a company we use an anonymous software service that allows drivers  to give input to the owners and upper management. We've been using this tool for about a year and a half now with a lot of success. Throughout this process we have received all kinds of feedback, some of which we have been able to implement. One of the ideas we are looking at incorporating is setting up an inbound service lane for all of our trucks and trailers to pull into so they can be checked out before leaving the yard. Our goal is to help catch some of the minor stuff that could have been missed when guys are in a hurry to get back on the road."
Gathering Driver Feedback

Putting up a suggestion box in the break room probably won't be enough to get the kind of feedback your carrier needs to really make a difference. You'll want to create multiple avenues for drivers to share their thoughts.  
A suggestion box is one way. Others could be having an open-door policy with drivers, holding monthly/quarterly meetings, or using anonymous feedback services.  
Anonymity is a huge part of collecting driver feedback. While some drivers may be fine putting their name with their feedback, many won't be. Having options for both is the key to collecting as much as you can. 
Another reason these anonymous feedback services work well is because drivers can use them to submit feedback from anywhere. This is very important in trucking since drivers will probably be on the road when an issue occurs. 
Exit Interviews are another great way to gather honest driver feedback. These are interviews done with a driver who's planning on leaving your company. While the drivers may be leaving simply because of a better pay package, there could be other factors that led them to leave that you're unaware of. Having productive exit interviews with drivers can help you uncover those reasons. 
Utilizing Driver Feedback

This is the biggest part of the equation, and one that many carriers may fall short on. You've collected all that driver data, but that's only half the battle.  
The first step is to analyze the feedback you've gotten. Do you see any trends? Are multiple drivers citing the same issues time and time again? You'll want to gather your results and plan to meet with decision makers in your organization to see what can be done.  
From there, you can begin the process of implementing solutions to the feedback you were given, just like Stevens Trucking did with their inbound service lanes. You may not be able to work on every issue raised by a driver, but just communicating that it was received shows drivers that your carrier is listening.  
As for how to communicate, consider having a monthly or quarterly email that goes out to all drivers containing all the feedback you've received and the steps the carrier is taking to address it. You can also hold monthly zoom (or in-person) meetings or call the drivers who gave you feedback directly. 
As the "Driver Shortage" continues to roll on, carriers are finding it necessary to change their operations and policies in order to attract the best drivers. That's why the carriers that actively seek out driver feedback and implement it into their businesses have a huge edge in the fight to recruit and retain top talent.  To see what other factors drivers consider when looking for a new job, check out our Driver Lifestyle & Job Happiness Survey below. 
https://hiring.drivemyway.com/wp-content/uploads/2022/06/jon-tyson-vVSleEYPSGY-unsplash-scaled-e1654178428328.jpg
1126
2048
Reid Smith
https://www.drivemyway.com/wp-content/uploads/2019/03/Untitled-1-3.png
Reid Smith
2022-06-03 12:42:46
2022-06-07 12:23:57
Why Truck Driver Feedback is the Key to Recruiting