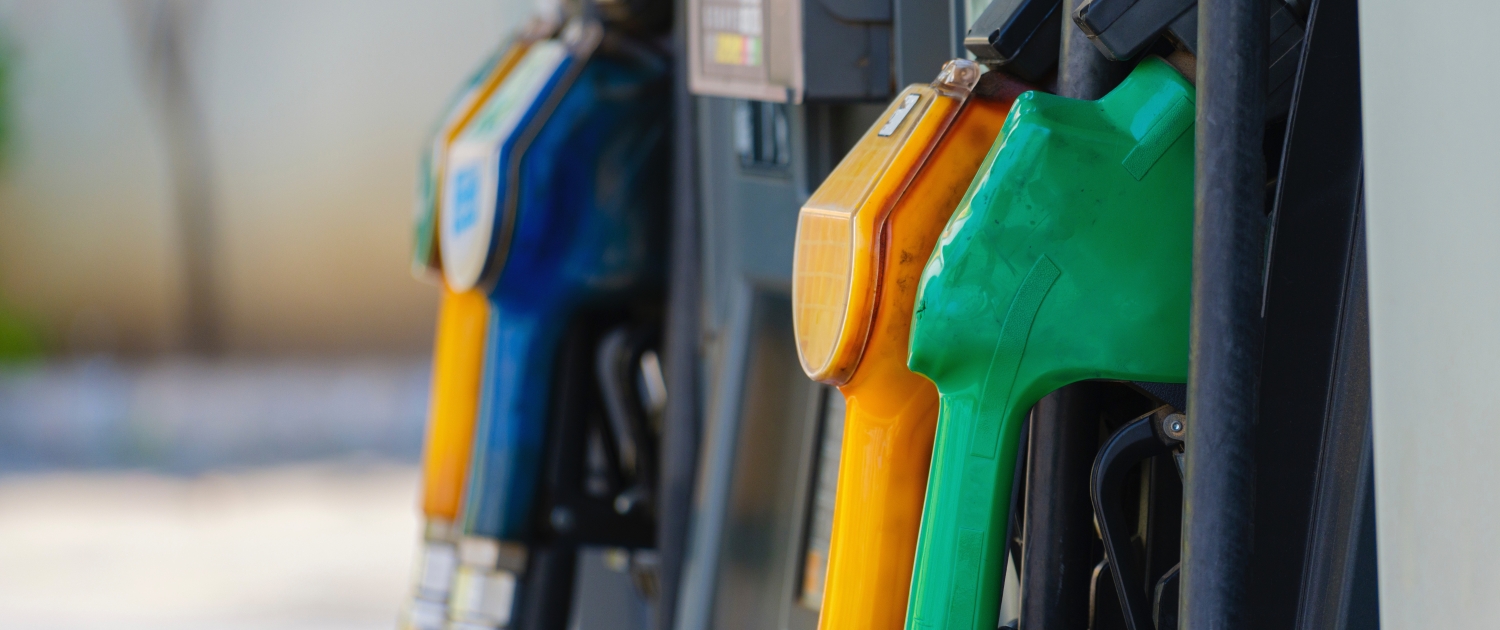 All across the country, skyrocketing fuel prices are taking their toll on everyone. Offices are extending work from home policies to save employees money, families are postponing summer road trips, and people are staying home whenever possible.  
While the price hikes for consumer fuel are bad, it's got nothing on the increase in diesel fuel over the past few months. In January 2022, the average price of a gallon of diesel fuel was $3.72. Fast forward a few months and that same gallon costs $5.57, with it going for over $6 a gallon in some places.  
This issue is affecting the entire trucking industry, but the biggest group of people hit by this? Owner operators and small trucking companies.  
What's Causing the Increased Prices of Diesel?
The global economy is massive and complex. There are hundreds of things at play at any given time that affect the price of everything from diesel fuel to toilet paper. That being said, most economists point to two specific things impacting the price of diesel fuel. 
The bounce back of the economy after covid is the first. Supply simply couldn't keep up with the sudden demand for fuel. Things started to even out in early 2022, but then Russia invaded Ukraine in late February, which is the second factor. The ongoing crisis caused leaders in the US and Europe to ban the import of Russian oil, which caused further turmoil in the market. 
Comedown from Covid
It wasn't long ago that owner operators were in the driver's seat of the trucking world. After Covid, the US saw a huge demand for products from consumers ready to return to normal. Retailers weren't able to keep up with the demands and there weren't enough drivers to transport what they had.  
This brought a huge number of small-time trucking companies and owner operators into the market, ready to capitalize on the demand for their services. Times were good for a while, but with diesel rising to never-before-seen prices and supply chain issues still prevalent, these small operations are finding that the market they came for isn't the one we have now.  
Larger carriers are able to weather storms like these thanks to their size, but these new entrants are having a very hard time staying afloat. 
How are Small Companies and Owner Operators Responding?
For many, the increased price of diesel (along with the increased price of everything else) is just too much to bear. It's leading them to either exit the industry altogether or find other alternatives to keep driving. Small companies and owner operators are either downsizing or leasing on with larger carriers to get by. 
What Does this Mean for Recruiting?
While nothing's certain (especially in transportation), it's looking as though the pendulum is swinging the other way again. Hiring numbers in the trucking industry have grown steadily over the past few months with less and less carriers having issues finding drivers.  
As these owner operators and small trucking companies close up shop, expect a number of them to come back to being company drivers for the stability and reduced costs. Some may want to keep their rigs and lease on to a company as owner operators.  
Recruiting Owner Operators
If you haven't already, now is a great time to think about bringing owner operators into your fleet. But, unlike company drivers, recruiting owner operators can be a bit more difficult.  
Owner operators are more independent and entrepreneurial-minded than your average company driver. They're also more experienced and will usually have a better safety record.  
When it comes to recruiting them, the process can take a bit longer since it's a business transaction between partners rather than a standard hiring process. Instead of being hired, the driver is "leasing on" with the carrier for a set amount of time.  
Owner operators also cost more to hire than company drivers with the average yearly salary at about $140,000. This number is of course offset by the fact that the carrier won't be paying truck maintenance costs, insurance costs, or benefits to the owner operator. 
The best advice for hiring owner operators is to use the right channels to find them, be patient during the recruitment process, and be honest in all your communication. You can read more about how to best recruit owner operators to your business here.  
Increased diesel prices are affecting all aspects of trucking and logistics. While owner operators and small trucking companies are having a hard time staying in business, they can be helped by larger carriers leasing them on for the time being.  
If you're planning on bringing owner operators into your business, consider partnering with Drive My Way. Our patented software matches drivers with jobs based on their professional qualifications and personal lifestyle preferences. 
Comprehensive CDL Recruitment Solutions
Ready to start recruiting the right drivers? Our solutions experts are happy to answer any questions and show you how Drive My Way uniquely approaches CDL driver recruitment.
https://hiring.drivemyway.com/wp-content/uploads/2022/07/pexels-engin-akyurt-12377480-scaled.jpg
2048
2004
Reid Smith
https://www.drivemyway.com/wp-content/uploads/2019/03/Untitled-1-3.png
Reid Smith
2022-07-01 19:23:59
2022-07-12 14:52:50
What Rising Fuel Prices Mean for Truck Driver Recruiting