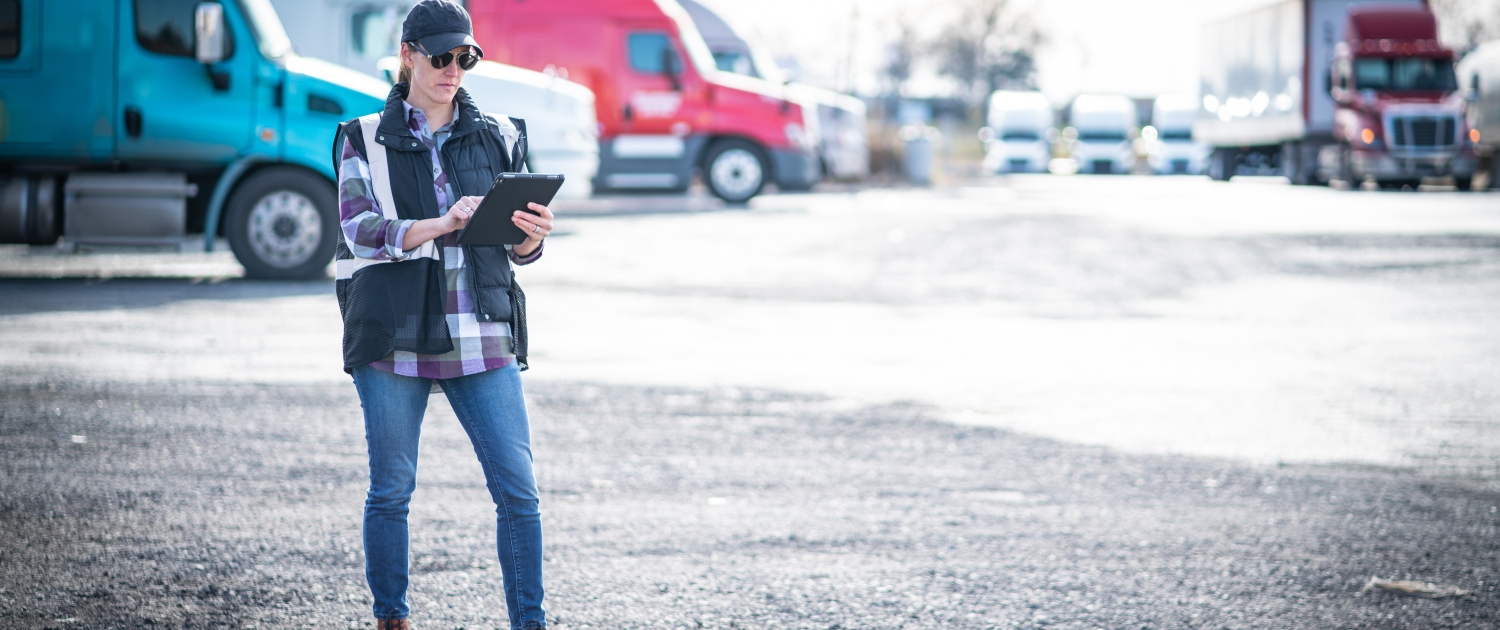 Carriers that recruit millennial truck drivers not only bring talented and enthusiastic new people to the company, but potentially set up loyalty for years to come. But be careful—millennials value different things than the average truck driver. You won't attract millennials to the industry by practicing business as usual, and you won't retain them if they don't feel valued. Here are 5 tips to recruit millennial truck drivers to your fleet.  
1. Advertise to Millennials on Social Media

You should be using social media to advertise to all drivers, but especially millennials. This younger generation is always connected on smartphones, and often look to social media for networking and job searching. 
There are a lot of different channels your carrier can use, but if you're completely new to using social media, it's best not to spread yourself too thin by trying to get on platforms that require a lot of difficult video content like Snapchat and TikTok. For reaching millennial drivers, Facebook and Instagram should be your bread and butter.  
As a recruiter, it's your number one priority to bring in qualified drivers to your organization who are a good fit. That means that sharing your open job postings through social media is a great idea. But when recruiting millennial drivers, it may take more than that.  
These young drivers want to work somewhere they feel valued and that has a good company culture. Posting photos of company events, sharing driver testimonials, and posting memes are great ways to show your culture to prospective millennial drivers.
2. Streamline the Application Process

If your job application is tedious and difficult to work on a smartphone, you may lose quality candidates who don't want to deal with the mess. This is why making your application process mobile-friendly is particularly useful for attracting millennial driver candidates who are used to efficient digital processes. 
If you're not sure if your application process is mobile-friendly, do a quick test run through it yourself. Are you having trouble uploading a resume? Are you being asked to input the same information multiple times? Are the page load times too long? If you notice any of these problems, it might be worth it to set up a meeting with your tech or development team to talk through the issues.  
3. Prioritize Work-Life Balance

Don't assume that millennials are less likely to have an active family life and thus won't mind being gone for 3-4 weeks at a time and working 60+ hour weeks. Making this mistake is a sure way to stop millennial drivers from being interested in your carrier when looking for a new job.  
Many millennials struggle to balance their careers, academics, and personal lives all at once. Being aware of these realities can help recruiters tailor the work schedule and type of run to the driver's preferences. Making work-life balance a priority for your carrier and highlighting it in the minds of millennial driver candidates will help you stand out from the competition. 
4. Highlight Wellness Initiatives and Benefits

Of course, millennial drivers care about base compensation. It's just that it's not their only concern. More than just salary, millennials will be curious to hear about your benefits packages as well. 
Keep in mind that candidates who have just turned 26 may be getting on their own insurance plan for the first time. With the costs of health insurance rising year after year, younger drivers will want to save money on benefits, even though they're more likely to be in good health. 
In addition to the basic benefits, recruiters should highlight a carrier's wellness initiatives as well. Basically, you want to reverse the idea that truck driving is an unhealthy career that will lead to health problems and a sedentary lifestyle. 
5. Showcase Company Culture

While it's tricky to make generalizations about a group as large and diverse as millennials, some themes have emerged. The biggest being that millennials are driven in their career by passion more than by financial needs or obligations. They will stay at challenging jobs and career paths if they find it fulfilling or meaningful.  
Your company should already be engaging in initiatives that make work more meaningful for drivers, so highlight those to your millennial candidates. Initiatives like professional development opportunities, mentoring programs, and employee appreciation events will foster a sense of belonging. Encouraging travel, pets, or upgrading fleet amenities shows that your carrier cares about the employee's individual needs and values. 
Hiring millennial truck drivers may seem daunting at first, but as long as you follow these tips, you'll find a strong pool of qualified, millennial drivers in no time.  
https://hiring.drivemyway.com/wp-content/uploads/2019/03/AdobeStock_312606436-scaled-e1673535979588.jpeg
788
2048
Reid Smith
https://www.drivemyway.com/wp-content/uploads/2019/03/Untitled-1-3.png
Reid Smith
2022-11-16 09:06:52
2022-11-16 14:06:20
5 Tips to Recruit Millennial Truck Drivers