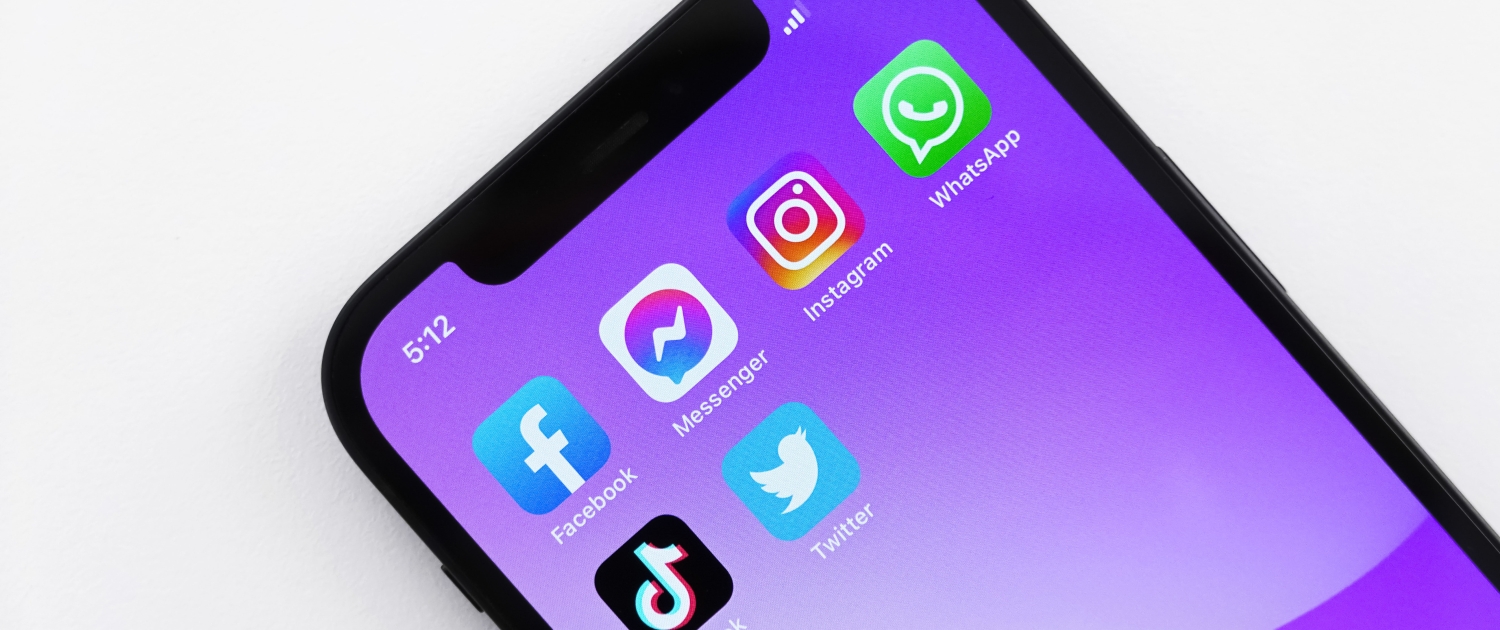 Like most everyone, truck drivers are all over social media. It's where they connect with other drivers, share tips for being on the road, and discuss current happenings. It's also where they look for jobs and research carriers.  
As a recruiting team, how can you use that to your advantage? You want to make sure that drivers looking at your company come away with a positive impression, but that's easier said than done. Here are 3 ways to strengthen your trucking company's social media presence.  
Be on the Right Channels  
The first step is to make sure you're in the right places to find drivers. While there isn't much new data on what social media platforms truckers are on the most, you can find a lot of drivers using Instagram, Facebook, and now TikTok. 
The newest social platform, TikTok can be difficult for carriers to get on, as the majority of content is user-generated videos, and creating that on a regular basis takes a lot of resources. Facebook and Instagram on the other hand are easier social channels to manage and post on. You probably already have a Facebook, and maybe an Instagram account, but whether you're leveraging them for their recruiting value is a different question.  
We were able to talk with April Smith, Driver Recruiter with Drive My Way client, Lansing Building Products. April told us about what Lansing posts on their social channels and how that helps attract drivers. 
What kind of content does your company post on social media?
"We post company news and events, job postings, associate highlights and achievements, product, and customer accomplishments."
What social media platforms is your company present on?
"We're currently active on Indeed, LinkedIn, and Twitter."
How does the content you post support your company's recruiting efforts?
"Our social media presence promotes our company culture, engages job seekers, and helps attract top talent."
Is there a certain kind of content that does particularly well?
"Photos and videos of our people do very well. A great example of this was our recent Mother's Day post that shared pics of Lansing Mom's and their kids."  
What is the overall goal for your company's social media presence?
"We want to build brand awareness and boost brand engagement through social media. We want people to have a genuine feel for our people, our culture and what makes Lansing Building Products a great place to work."
3 Ways to Engage with Truck Drivers Using Social Media 
Driver Testimonials
Maybe the most powerful tool when it comes to social media recruiting, driver testimonials are great at showing potential candidates why your company is a great place to work. What makes this content so powerful is that it comes from a source that drivers trust.  
Many drivers have been misled in the past by recruiters. So, when a recruiter tells them all the great things about driving for a company, there's a good (and reasonable) chance that they'll be skeptical. They'll be more receptive of that same message if it comes from a fellow driver. 
There's a few different ways to driver testimonials. The most common is to ask drivers to send in a short video about why they enjoy working for your carrier. The other is to film drivers on site. Both are great, but asking drivers to send in a short video is usually more cost-effective, as you won't have to pay for or rent video equipment. These videos also have an amateur feel that comes across as more authentic.
Mission Statement Video
One minute to show what your company is, what they do, and why they do it. That's what a mission statement video is. These videos are used to give visitors to your social media pages (including prospective driver candidates) a bird's eye view of your company. 
Mission statement videos should be short and to the point. B-roll footage of company trucks, drivers, and your building over a narration of your mission statement is a great way to go. If you're unable to do video, you can do the same thing with still images. 
Consider pinning this video to the top of your Facebook, Twitter, or LinkedIn page. Many visitors to your page may want to get a quick overview of your business, and this is a great way to do it. 
Company Culture Posts
It's always better to show than it is to tell. Sure, you can tell a driver that your carrier has a great company culture, but that probably won't stick in their head. Using social media to show your company culture is a great way to send a message that will resonate with them throughout the recruiting process. 
Do you have any after work events? Parties during workdays? Do you celebrate work anniversaries for drivers? Documenting these events on social media is a great way to get engagement and showcase to drivers what it's like to work for your company.  
The best thing about social media is that there's very little (if any) cost to it. You can experiment with different post types to see what gets the best engagement with drivers and go from there.
https://hiring.drivemyway.com/wp-content/uploads/2022/05/jeremy-bezanger-9k_gCYLoH2g-unsplash-scaled.jpg
1365
2048
Reid Smith
https://www.drivemyway.com/wp-content/uploads/2019/03/Untitled-1-3.png
Reid Smith
2022-05-23 14:33:01
2022-05-23 14:33:01
3 Ways to Increase Your Trucking Company's Social Media Presence