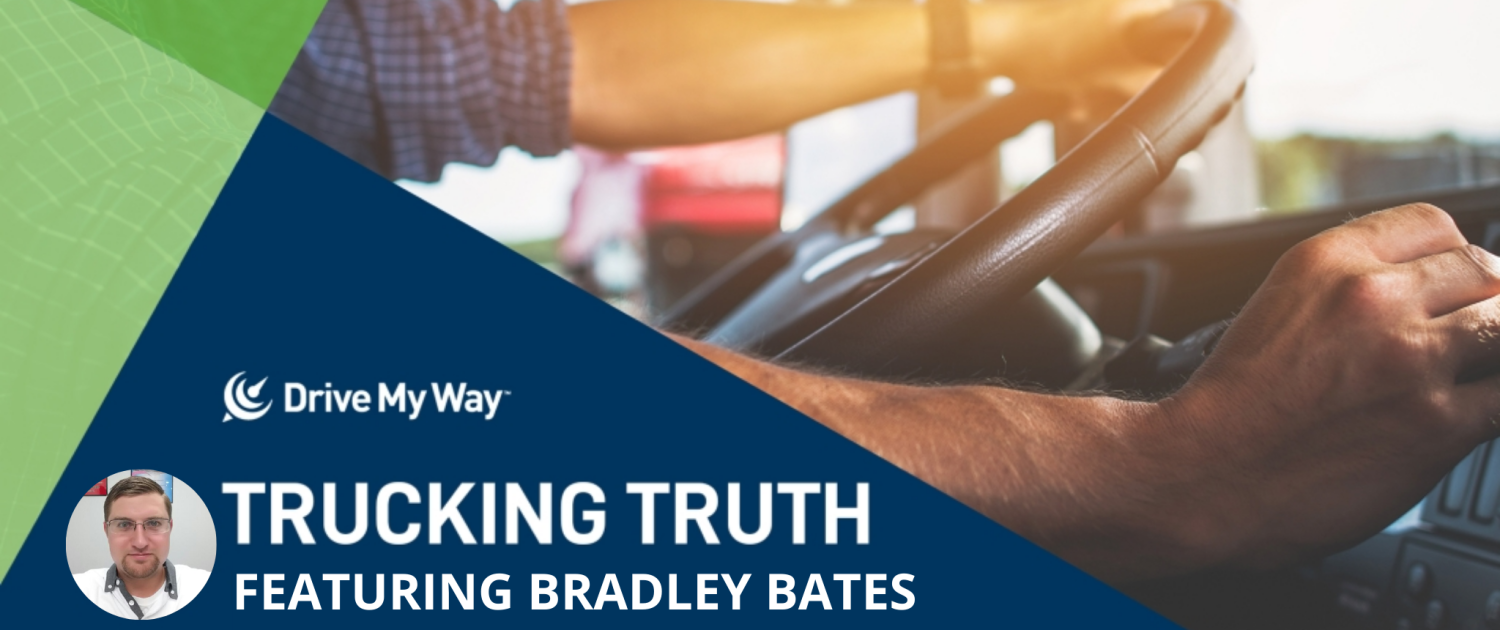 In a time when demand is much higher than supply, it can be difficult for driver recruiters to be selective when bringing drivers into their organization. But, for Bradley Bates, safety is the one thing that you can never be too selective about. Bradley is the Safety Manager for American Bulk Commodities, parent company of Drive My Way clients, R&J Trucking and Southern Haulers. Bradley talked with us about how this background in safety has helped American Bulk's recruiting efforts.
What was your original position with American Bulk Commodities?
I was brought in as Safety Manager after American Bulk had some safety concerns in one of their terminals. I started out solely in OSHA compliance and would travel to all our different terminals, running our training programs. I would give presentations and work to make sure mechanics were doing their yearly trainings and anything else OSHA-related. 
How did that role turn into what you do now?
As I got more comfortable in that safety role, I began to take on more, including managing our job advertising. At the time, we were still putting money into paper advertisements, which has showing less and less return. I stepped up and got our job campaigns posted online. 
I'm also the point person on the risk management side, including worker's comp claims. Day-to-day, I'm talking with drivers about getting required paperwork, organizing return to works, and just doing what I can to get drivers back in a safe, but timely fashion. 
Then somebody left the company, and I started managing driver applications as well, running the MVR, PSP, and everything else. It was a big learning experience, finding out what we can move forward with from an application and what's a total hard stop. I also learned to see trends in applicants as well, specifically what to look for to find a quality candidate.  
What are some of those trends that you look for?
Ideally, they've worked at the same place for the last 10 years and have nothing on their MVR or PSP. While this isn't always realistic, we try to get as close to it as possible. It's more important for us to bring in a driver whose work history shows they're reliable and safe than bring in the first driver who checks all the minimum boxes.  
Also, asking questions related to how they've interacted with customers in the past, how they handle disputes and things like that is very important. Those questions are great at showing how the driver is on the customer service side of the job.  
Do you feel that being more involved in the recruiting process has improved American Bulk's driver retention and safety scores?
We've definitely seen a decrease in terms of accidents and violations since I took over recruiting efforts. I can't take all the credit though, as we've started to implement more safety features onto the vehicles as well. The biggest one being the Bendix Fusion system that helps collision and rollover mitigation.  
The system does a number of things, including braking automatically if there's something in front of the truck that's either not moving or moving much slower than the truck. I think the combination of the new safety features on our trucks and focusing on recruiting and retaining drivers with little to no accident history have been the main factors in improving our scores.  
https://hiring.drivemyway.com/wp-content/uploads/2022/04/Trucking-Truth-Bradley-Bates.png
1024
2048
Reid Smith
https://www.drivemyway.com/wp-content/uploads/2019/03/Untitled-1-3.png
Reid Smith
2022-04-28 13:20:35
2022-04-28 13:20:35
Trucking Truth with Bradley Bates from American Bulk Commodities