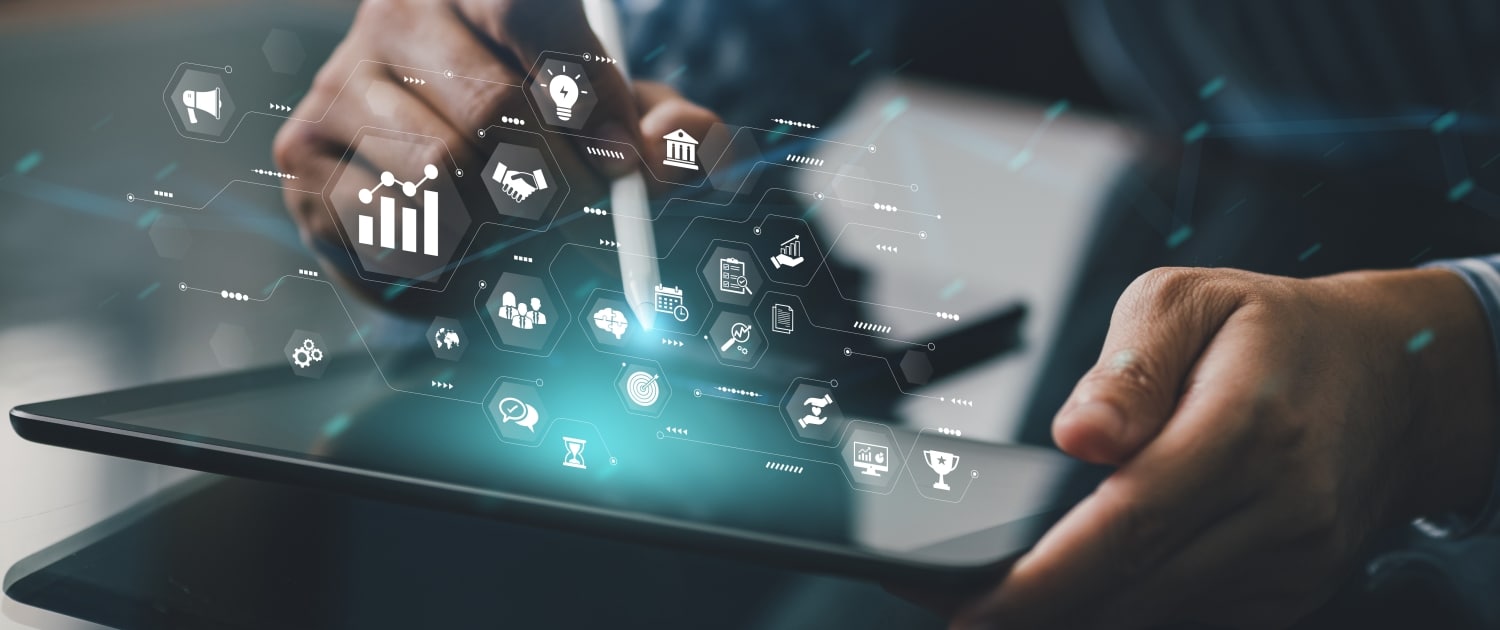 The first goal for any truck driver recruiter is to bring in the best drivers to their organization. The second is to bring those drivers in quickly and efficiently. We've talked about how important it is to keep drivers moving through your hiring pipeline quickly, but what's the best way to do this? Here are 4 ways that your carrier can use recruitment automation to hire drivers faster.  
1. Finding and Engaging Drivers

Your recruiting team only has so many hours in the day, and sometimes those hours can get allocated to tedious, clerical tasks that aren't directly related to hiring drivers. Using recruitment automation technology helps with those tasks so your recruiters can spend their time connecting with drivers.  
Engaging and Nurturing Drivers 
Once a driver applies to your job, what happens next? Is the driver contacted immediately or does it take your team a bit to reach out? Automate this process by introducing nurturing campaigns that instantly contact interested drivers with next steps, all while not sacrificing the personal touch. Consider platforms that have multi-channel capabilities including chatting, emailing, and texting.  
Automated Job Distribution 
When you post a new CDL driver job on your website, do you then have to manually share that opening across all the other channels you want it to be on? Save hours of your time by partnering with channels that will automate your job distribution efforts to different job boards and hiring sites. 
Corporate Website and Career Page 
Your website is your virtual first impression to driver candidates. If a driver is interested in working for your carrier, can they quickly find the information they need? Within one or two clicks, are they able to find your open jobs?  
If not, making some updates to your website is something you should consider. In addition, keeping your career page updated with open positions and integrating application forms with your recruiting software will save you time in the long run.
2. Tracking Applicants and Interviewing

Once you have a steady flow of driver applicants for your open positions, what's next? 
Applicant Tracking System 
Pushing your interested drivers to your Applicant Tracking System (ATS) is another way you can use automation to improve the speed of your hiring process. You can continue to nurture drivers once they are added to your ATS by setting up and monitoring campaigns that allow you to automate periodic interactions. 
Interviewing 
Once you're ready to start interviewing drivers, automating the process around scheduling interviews and following up with candidates is key to saving you time.  
3. Verifying Employment and Background Screening

Screening is an important part of the hiring process in all industries, but it's vital for making safe hires in transportation. Using the right tools to automate your screening process can be the key to ensuring you're hiring safe, qualified drivers. 
Employment Verification 
The FMCSA requires that every candidate go through a comprehensive screening process before they're fully hired. A big part of this screening process is verification of employment (VOE). If you're still doing VOEs on paper forms and faxing documents to verify a driver's work history, you can save time and money in the long run by having this process automated.  
Background Screening 
In addition to verifying employment history, a full background screening is necessary to ensure quality hires. The following information is typically collected during a background check: 
Criminal records check

 

Drug and alcohol test

 

License check

 

Motor vehicle records check

 

Physical health exam

 

Sex offender status

 
There are different applications out there that can run background checks for you automatically, so you know you're not missing any critical piece of information that would cause you to not make a hire.  
4. Hiring and Onboarding

We know that recruitment automation can help you find driver candidates more quickly. But what about after you find them? Where can you continue to automate processes with your employees? 
The hiring and onboarding process is another part of the hiring pipeline that can benefit from automation. Using electronic forms instead of requiring candidates to come into the office to fill out paperwork is a huge time saver for both the driver and the carrier.  
If your team is looking for a better way to recruit drivers, consider working with a recruiting partner like Drive My Way. We're ready to help you put together a plan that best fits your needs, and help you recruit drivers that are the best fit for your open positions.  
https://hiring.drivemyway.com/wp-content/uploads/2020/10/AdobeStock_512151743-scaled.jpeg
1152
2048
Reid Smith
https://www.drivemyway.com/wp-content/uploads/2019/03/Untitled-1-3.png
Reid Smith
2023-02-10 09:00:50
2023-02-10 16:08:10
4 Ways Recruitment Automation Can Help You Hire Drivers Faster