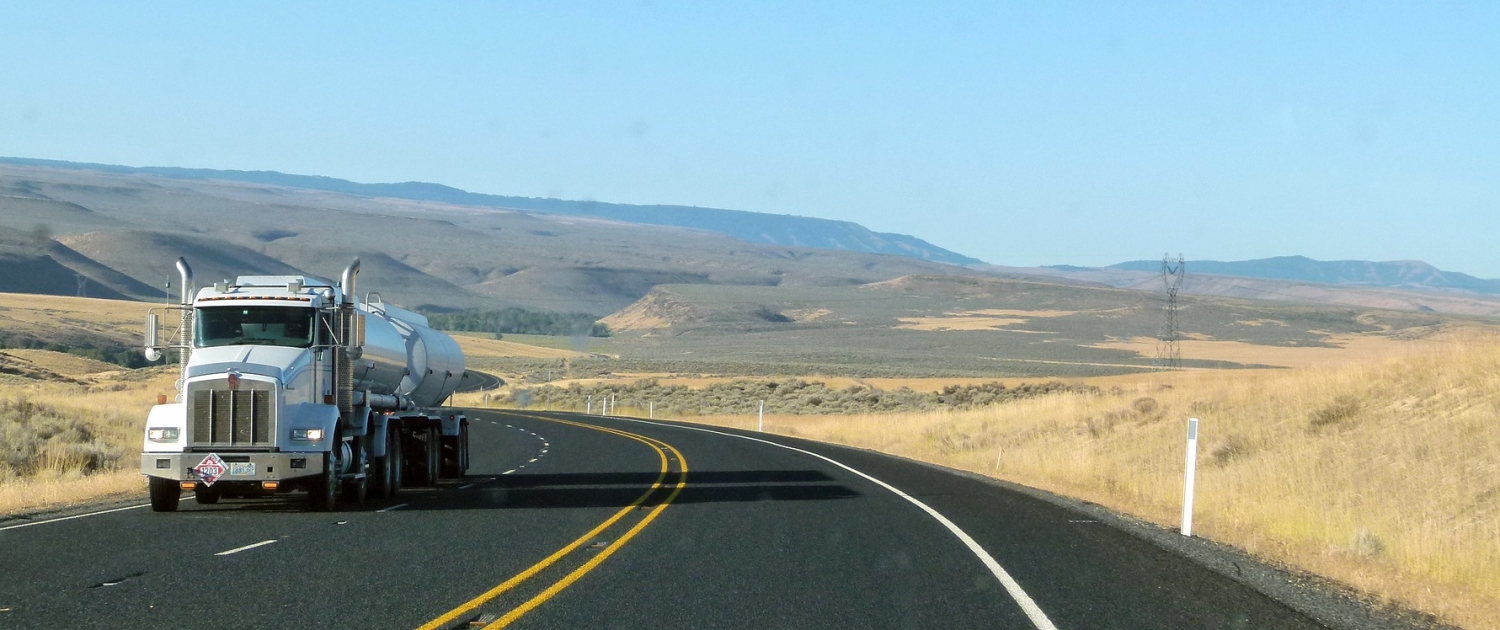 As the freight market continues its strong outlook, hiring is again top of my mind for many carriers. Recruiting for retention should always be at the core of an effective recruiting strategy. It's faster and more cost-effective to retain current drivers than to recruit new drivers. If you are a large trucking company that needs to quickly hire drivers, use these five tips to efficiently fill your fleet with quality drivers.
1. Capitalize on Inbound Marketing
Inbound marketing is one of the most powerful recruiting techniques because it optimizes for efficiency. Ultimately, the goal of inbound marketing is to have driver candidates proactively reaching out as a result of your marketing efforts. This subverts the traditional model of contacting each driver lead directly and is frequently a more efficient way to speak one to many. 
There are many inbound marketing strategies that are valuable when recruiting for a large trucking company. Referrals and Word of Mouth advertising have strong persuasive power because they are built on trust. Drivers want to know what working for your company is really like from other drivers. These two recruiting strategies are powerful because they hear about your company from a trusted source—your current drivers. 
Social media and online advertising are inbound marketing strategies with a high reach potential. The goal of these campaigns is to generate driver interest and provide a signpost for ways in which serious candidates can engage more deeply with your company. If managing a digital marketing strategy exceeds your current staffing capacity, or you want to amplify your impact even further, consider partnering with a company like Drive My Way to extend your company reach.
2. Know When To Use Outbound Marketing
While inbound marketing strategies should dominate your recruitment efforts, outbound marketing can be tactically applied to selectively increase your reach. For example, outbound marketing may be necessary for high-impact geographies that are not naturally driver hotspots. Many top drivers are still re-entering the workforce after recent layoffs and focused, outbound marketing can help attract these top drivers.
Phone communication tends to be a particularly effective outbound recruiting strategy for truck drivers. That includes both calling and texting. 
According to our Drive My Way Driver Happiness and Retention survey, 64% of drivers report talking by phone as their preferred means of contact with a recruiter. 
Text communications follow closely behind in third place. Allocating additional resources to underperforming positions through outbound marketing is an effective way to boost driver engagement where it is most needed.
With any communication medium, the most effective strategies keep driver preferences at their core. Reach out to drivers on their own terms. This may mean adjusting recruitment hours to include evenings and weekends. Similarly, choose the right communication medium. For a first point of contact, a call is often more personal. After, switching to text messages allows for quick communication that won't get cumbersome for recruiters or drivers. Each touchpoint in an outbound marketing campaign should continue building a positive relationship with the driver.
3. Prioritize Based On Company Resources
If you are a large trucking company, you likely have resources that are unavailable to smaller companies, but keen prioritization is still essential. It's important to know your strengths as a company and as a department. Then, rank your top priorities and note any gaps between your strengths and the resources needed as you finalize your recruiting strategy. 
For some companies, outsourcing resources can be a valuable strategic decision. Consider how in-house talent versus outsourced resources fit into your short and long term roadmap. If you outsource some of your recruiting efforts to a company like Drive My Way, this will extend the capabilities and capacity of your internal team.
Outsourcing specific aspects of your recruiting should amplify your existing efforts while giving you more time to focus on the things you do best. For example, Drive My Way pre-screens interested drivers using your screening questions and forwards or schedules screened drivers for interviews with your designated hiring manager. An outsourced company should seamlessly fit with your workflow.
4. Make the Digital Transition
Trucking is typically not the first industry to explore cutting-edge workplace technology, but a digital transformation is undeniably underway. Recent years have relentlessly shifted nearly every industry to rely more heavily on online communication, and trucking is no exception.
Digital advertising and communication should be a foundational part of your hiring strategy.
Digital advertising and communication isn't the only area to add technological integrations. As you return to in-person driver orientations, consider successes from remote onboarding. Where did you save time? What aspects of remote onboarding increased efficiency or improved the accountability of training records? Blend these digital efficiencies into your larger hiring process. In addition, make sure your ATS seamlessly integrates with your recruiting process for a streamlined experience for drivers and employers.
5. Strive for Low Turnover
At the end of the day, retention must play a key role in a strong recruitment strategy. The best way to hire quickly as a large trucking company is to keep satisfied drivers behind the wheel and reduce turnover. According to Avatarfleet, hiring a new driver can add recruitment costs of $5,000–$10,000 per driver. Retaining quality drivers is typically far less expensive.
High turnover leads to increased recruitment time and costs. When you hire new drivers, use behavioral interviewing to ensure that they will be a good fit for your fleet. Then, clearly communicate your employee value proposition to potential drivers in the interview to make sure they are excited by what you have to offer. To boost retention among your current employees, consider ways to increase driver satisfaction. Financial incentives are always valued, but there are many other ways to show appreciation as well. Public or private recognition for a job well done, flexible home time, and making visible changes based on driver engagement surveys are all ways to boost retention with what you already have.
https://hiring.drivemyway.com/wp-content/uploads/2021/03/landscape-5186249_1920-1.jpg
748
1920
Alayna Klco
https://www.drivemyway.com/wp-content/uploads/2019/03/Untitled-1-3.png
Alayna Klco
2021-03-16 15:24:28
2021-03-16 15:29:07
How to Quickly Hire as a Large Trucking Company