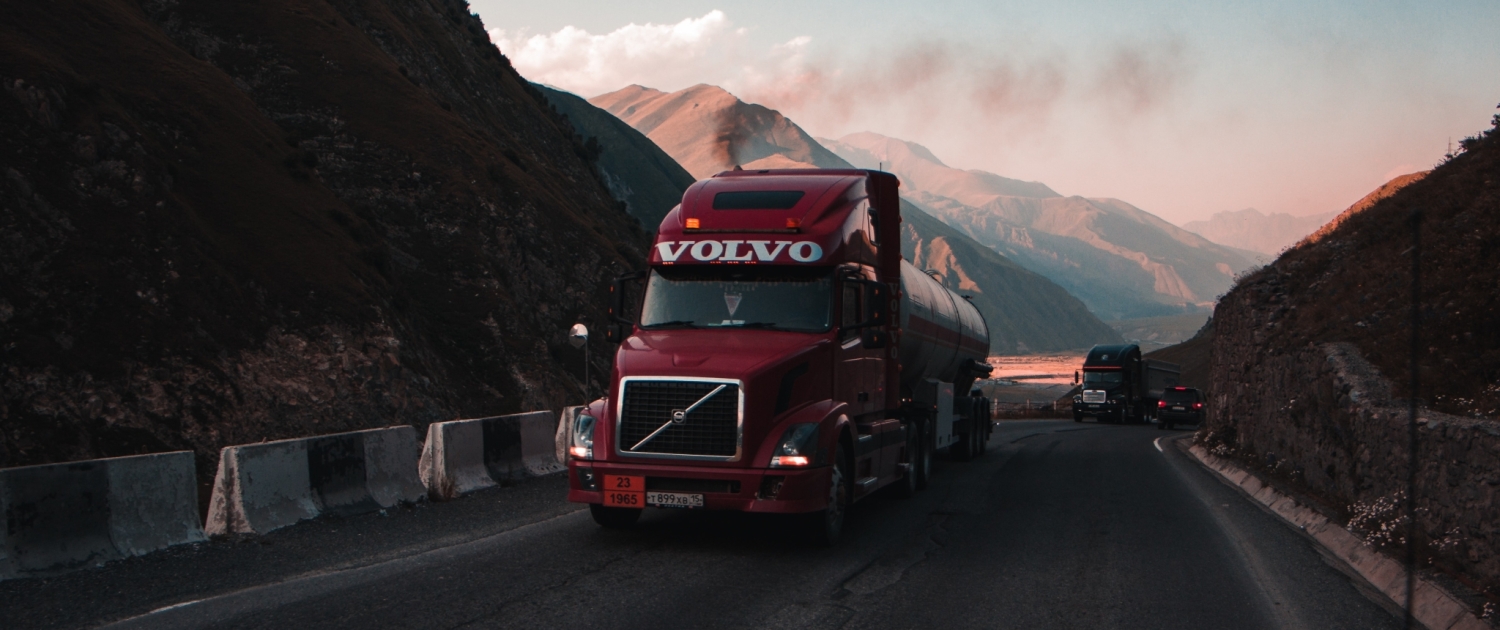 Success as a truck driver recruiter is based on two things. Finding the best candidates for the job and doing it quickly. Recruiters have a limited budget and time with which to acquire top talent for their carriers. As a result, efficiency is essential in truck driver recruiting. The good news is that in this data-driven age, measuring recruiting efficiency is easier than ever. 
There are a number of different metrics that can help you evaluate the effectiveness of your recruiting process. Doing this will not only help you hire the best candidates, but also tell you where to best allocate your time and money. Here are five ways to measure success in truck driver recruiting.
1. Time to Hire

The number one reason that truck drivers end up declining a job is because they've already accepted a different offer that reached them first. This is why quickly moving your candidates through the recruiting pipeline is so important. 
Simply put, time to hire is how long it takes a company to hire a candidate, from their first contact with them all the way to the candidate accepting the offer of employment. 
Among other things, this metric is indicative of both the efficiency of your recruiting team and the candidate's experience. That's why HR and recruiting professionals put such an emphasis on it.   
Having a structured and organized hiring process is the best way to improve your time to hire. For more information on speeding up your time to hire, you can read our blog on the subject. 
2. Cost Per Hire

Time isn't the only way to measure efficiency in recruiting. Cost per hire or CPH is an essential metric that measures how economically efficient your recruitment process is.  
Cost per hire adds up all the expenses that go towards hiring new employees and divides that over the total number of hires for a given period of time. The great thing about this metric is that you can slice it up a number of different ways so that you can see how much it costs to hire based on haul type, region, hiring terminal, and more. 
Understanding this metric will open the door for your recruiting team to try different ways to hire drivers for less money. Maybe you're finding that you don't need to spend as much to hire in your Jacksonville terminal as you do in your Montgomery terminal. Or, since your cost to hire local drivers is so low, you can move some of that money towards filling harder hauls, like flatbed or tanker jobs. Try changing your process and seeing where your CPH ends up. Eventually you'll find what works for your carrier.  
3. Channel Effectiveness

Gone are the days of putting up some flyers and placing your job ad in the newspaper. Digital is king now, with most interested drivers coming from Google searches, Facebook postings, and online job boards. With all of these channels available, identifying where applicants are coming in from can be incredibly helpful. 
Understanding channel effectiveness can be done by measuring the number of successful conversions by channel. You can also break down channels by job type or geographical region. Don't assume that the same channels or sources are equally effective across jobs or locations. Maybe your OTR job leads come in mostly through referrals, while company drivers come in through Facebook. 
You can calculate the cost efficiency of your sourcing channels fairly easily. First, find the amount of money spent on advertisements on each channel. Then, divide that by the number of visitors who successfully applied for the job to find the sourcing channel cost per hire. Once you've found that, you can start to see which channels are working for your carrier and allocate your recruiting budget accordingly.  
4. First Year Performance

The above metrics take into account truck driver recruiting efforts before the job starts. But those aren't the only ones you should be looking at. Connecting recruiting efforts with the quality of your hires and their first-year job performance can help you see if your recruiting team is going after the right candidates.  
Speaking to the hiring manager or supervisor will start to paint a picture of the performance of your hires. This can take into account everything from productivity, safety concerns, and cultural fit with the carrier. 
Once you've gathered information from supervisors and HR, see if you can find any patterns with recent hires. Are new hires less productive than other drivers? Are they involved in accidents at a higher rate than other drivers? If you don't see any red flags, consider it a success. If you do, it may be time to re-evaluate your criteria for hiring.  
5. Job Satisfaction

Measuring driver satisfaction is one of the secrets to measuring recruiting success and maximizing driver retention. Drivers and fleets are both looking for a strong match. If drivers aren't happy with their carrier, it's only a matter of time before they start looking elsewhere. Given the current state of the trucking industry, your fleet can't afford to lose a driver after already spending resources on hiring and onboarding.  
Do whatever it takes to keep drivers longer, and that starts with measuring their job satisfaction. You can do this a few different ways. Consider an anonymous survey, suggestion box, or even conducting stay interviews with current drivers. This type of open-ended driver feedback is best so that you learn about drivers' likes, dislikes, wishes, and frustrations in more detail. 
After drivers have given feedback, it's the carrier's responsibility to address their concerns, or risk losing them to rival carriers. 
A low job satisfaction rating by the driver indicates one of two things. Either, the driver was a poor fit for the position, or job expectations were not clearly communicated. Either way, this provides more information to truck driver recruiters, who can then use this information to improve the quality of hires and improve recruitment practices. 
Finding the perfect fit is the most important thing when it comes to truck driver recruiting. That's why fleet managers and driver recruiters all across the country are choosing to partner with Drive My Way.
Our patented and proprietary technology matches more than 10,000 CDL drivers a month with the perfect carrier based on their professional qualifications and personal lifestyle preferences. 
Comprehensive CDL Recruitment Solutions
Ready to start recruiting the right drivers? Our solutions experts are happy to answer any questions and show you how Drive My Way uniquely approaches CDL driver recruitment.
https://hiring.drivemyway.com/wp-content/uploads/2019/07/jairph-P-w61wkh-PQ-unsplash-scaled-e1658780184665.jpg
977
2048
Reid Smith
https://www.drivemyway.com/wp-content/uploads/2019/03/Untitled-1-3.png
Reid Smith
2022-07-25 12:00:39
2023-01-23 13:26:24
Truck Driver Recruiting: 5 Ways to Recruit Drivers