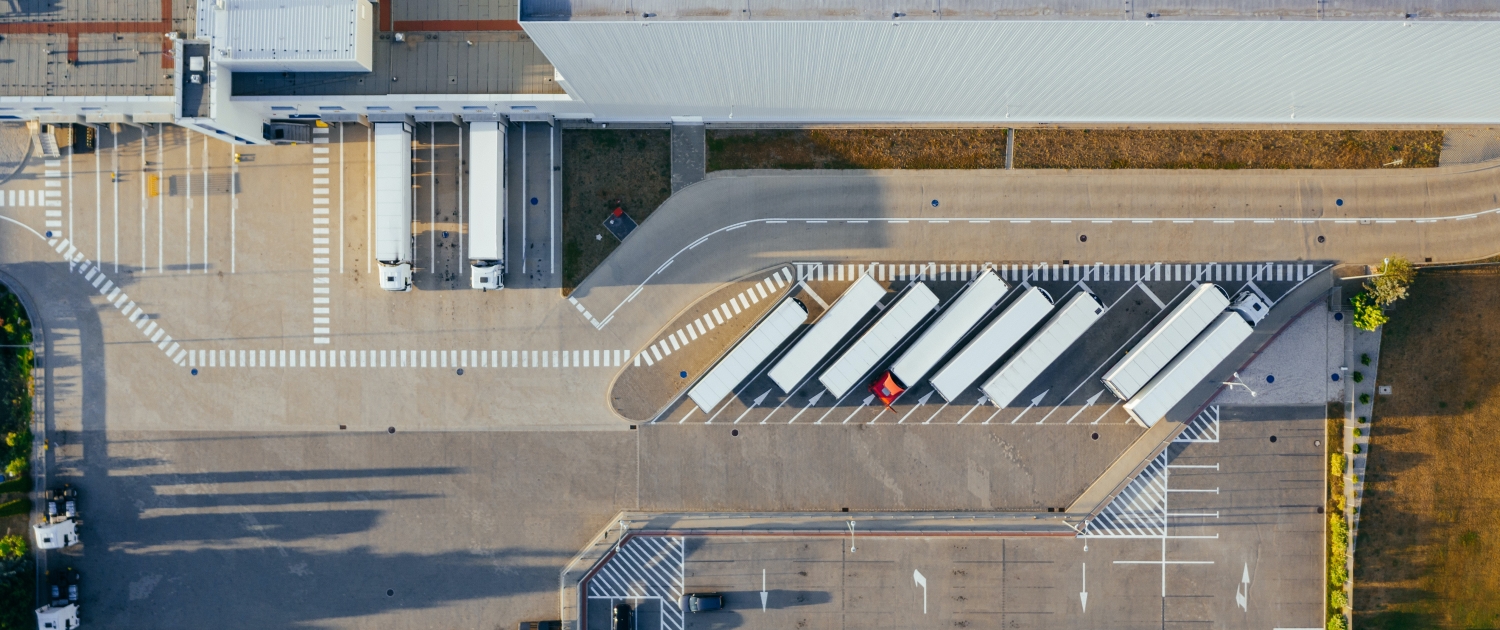 As any driver recruiter knows, each position they hire for brings in a unique set of people. The same is true when hiring yard jockeys. Yard jockeys have a much different set of priorities, skills and motivations than traditional OTR, regional, or even local drivers, and it's important to be aware of those differences if your company is hiring yard jockeys.  
We spoke with Corbin Brown, Driver Recruiter with Drive My Way client, NFI. He talked to us about his approach when hiring yard jockeys, the skills he looks for, and what they're usually looking for in their next opportunity. 
"When recruiting jockeys, you're dealing with a much different skill set than your average driver. Jockeys are expected to be very skillful with backing and fitting equipment into small spaces that a normal driver may not have as much experience in. Every job you have to offer a driver is unique, but it seems with jockeys, you need to be sure of a lot more of the finer details to successfully recruit a good candidate," shared Corbin.
What is a Yard Jockey?
A Yard Jockey is a driver who uses terminal tractors to move trailers within a cargo yard, terminal or warehouse. Aside from that, jockeys are tasked with pre and post trip inspection of trailers, cleaning them, and other duties as they're assigned. Yard jockeys will traditionally only drive within a company's property, so a CDL isn't federally required to do the job, but most carriers will prefer or even require that jockeys have their CDL.  
What Do Yard Jockeys Look for?
Home Time, Schedule, and Hours
As with local drivers and non-CDL drivers, yard jockeys are most likely looking for more home time. Having a guarantee that they'll be home daily is a big reason they're choosing that line of work.
Just take it from Willy, a CDL Yard Jockey for Drive My Way client, NFI. 
"I was a driver initially, but due to my need to be home at a specific time each day, I decided to jockey. Since the hours I work are fixed, I knew I would be home at the same time every day," shared Willy.
When recruiting yard jockeys, make a point to go over the details of time off, how many hours per week, and scheduling. There's a very good chance that this is their top priority, so making it yours will give you an edge over other companies while recruiting.  
"I see a lot of drivers who are moving around due to inconsistent work/schedule or just not enough hours to make it all work. I also see a trend in jockeys feeling like they, and their skills are not valued as much as they should. Because of this, they're on the move to find more consistency and a workplace that values their unique skillset," shared Corbin. 
Pay
In general, yard jockey positions tend to pay less than OTR or regional work. But, just like all other driver positions in the industry, yard jockey pay is going up as well. Over the past 9 years, average yard jockey pay has jumped over 26%. As with all driving positions, keeping an above average pay scale while providing performance-based bonuses is the best way to get the attention of experienced and talented yard jockeys. 
Advancement Opportunities
While some yard jockeys, like Willy may have been drivers initially and chosen jockeying to have a more consistent schedule, this isn't always the case. Many jockeys come into the position to either earn their CDL while working or are using the position to get their start in the trucking industry and gain valuable experience for when they decide to start driving. A great way to bring candidates like this on board is by offering CDL tuition reimbursement and training opportunities for yard jockeys.  
"When recruiting jockeys, I personally look for longevity in employment. Jockeys who stick around on one job longer tend to have more well-rounded qualities. Those who jump from job to job too often seem to have a more basic skillset. My goal is to find the jockeys another company has undervalued or mistreated, and show them they can have a long and prosperous career with NFI," shared Corbin.
If your company is looking to hire qualified yard jockeys or any other drivers, consider partnering with Drive My Way. Our patented matching technology will identify top candidates based on your specific job requirements and match them with you.  
https://hiring.drivemyway.com/wp-content/uploads/2022/02/marcin-jozwiak-oh0DITWoHi4-unsplash-scaled.jpg
1364
2048
Reid Smith
https://www.drivemyway.com/wp-content/uploads/2019/03/Untitled-1-3.png
Reid Smith
2022-02-25 12:44:20
2022-03-01 19:11:49
What to Know About Hiring Yard Jockeys