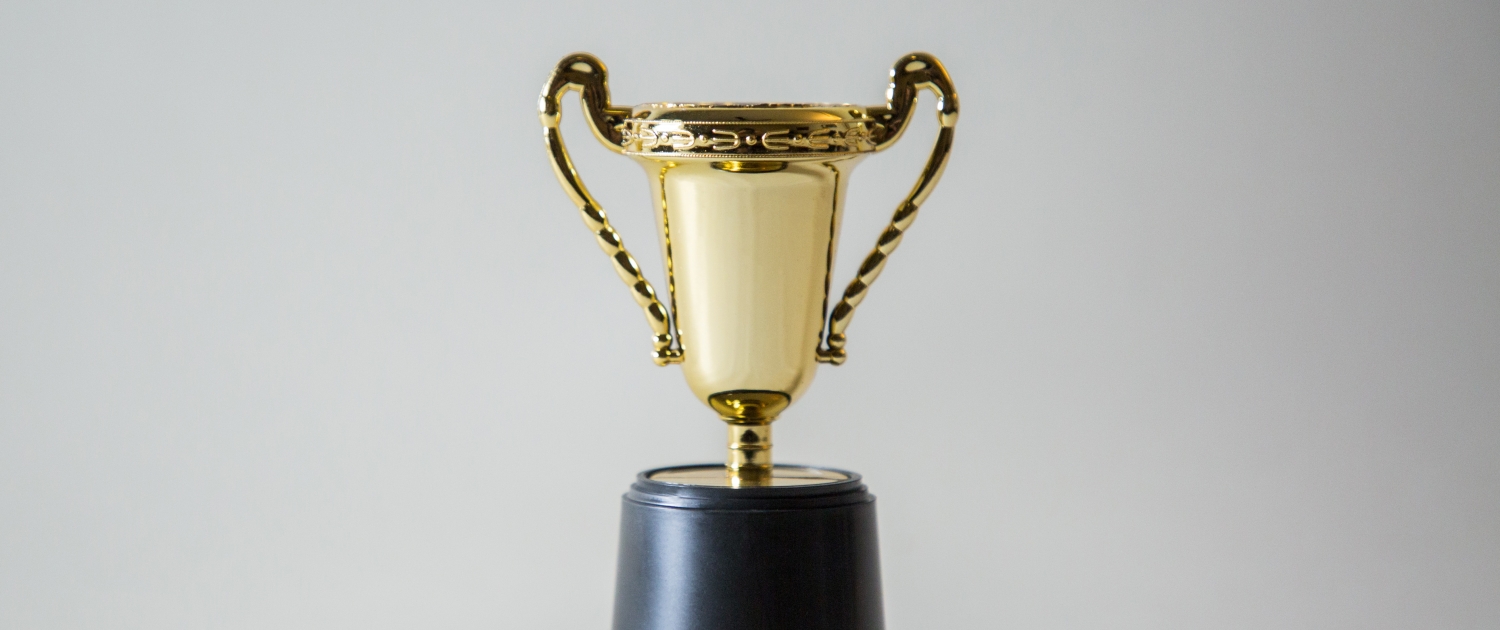 People generally like to be recognized for their achievements. Professional truck drivers are no exception to that rule. Truckers can be rewarded in several different ways. Some drivers respond strongly to financial rewards. For other drivers, recognition as a standout among their peers is the best incentive. Here are 3 different types of truck driver awards to give out this year.
1. Driver of the Year
Many companies take great lengths to find out who their super star employees are and hope to retain them. But do you have someone who's awarded as the best? Give out a coveted "Truck Driver of the Year" award each year. Select one driver to single out as exceptional among your whole team. He or she should be a driver who is the best example of your company culture, always displays professionalism, excels at customer satisfaction, and puts safety first. And make a big deal about it. Give them a prestigious award in front of the whole company! Be sure to put these in a prominent place so that others can aspire to this someday.
To make this more inclusive, you can create campaigns to nominate drivers for consideration. Have a team to vet your finalists and be sure to have the rules fair across your whole pool of drivers. Truck driver awards like these can be wonderful tools to help drivers strive to be the best, and ultimately want to stay with your company for a long time.
2. Million Mile Safety Clubs
Many carriers choose to recognize dedication and permanence in their drivers. Million Mile Clubs are a fantastic way to show your appreciation to those drivers. The drivers who put in the time, mile by mile, year after year, should be rewarded for their loyalty and commitment to their careers. The drivers that covered that many miles safely deserve the recognition for their respect for themselves, their cargo, and also for the other drivers on the road. A special trophy engraved with their name and the date, and the number of miles makes for a great keepsake for any long-time driver. Have something even more special for those drivers who achieve this milestone more than once.
3. Recognition Boards
The little things matter too. Catch someone doing an excellent job on any given day. Then recognize them right away by putting a small certificate on their locker or on a bulletin board in a public area. Or post a quick note of recognition for everyone to see on your employee intranet. These types of truck driver awards and recognition can make your drivers feel special on any given day for any reason. And they'll feel proud to be a part of your organization.
Driver appreciation can and should be a year-round activity. After all, appreciation is a key component of driver retention. So no matter if your a recruiter, dispatcher, fleet manager, or executive, take some time to show your drivers how much you and your company value them.
Sometimes small gestures of appreciation can go a long way to let your truckers know that you're thankful for them. Provide some company branded gear to wear on the job. Or give out other small tokens that show driver appreciation. These small things can be a boost to someone's dedication to your company.
https://hiring.drivemyway.com/wp-content/uploads/2020/01/giorgio-trovato-_XTY6lD8jgM-unsplash-e1595348223314.jpg
3063
5282
Cindy Slanoc
https://www.drivemyway.com/wp-content/uploads/2019/03/Untitled-1-3.png
Cindy Slanoc
2020-01-30 16:51:02
2020-07-21 16:19:21
3 Truck Driver Awards to Give Out This Year