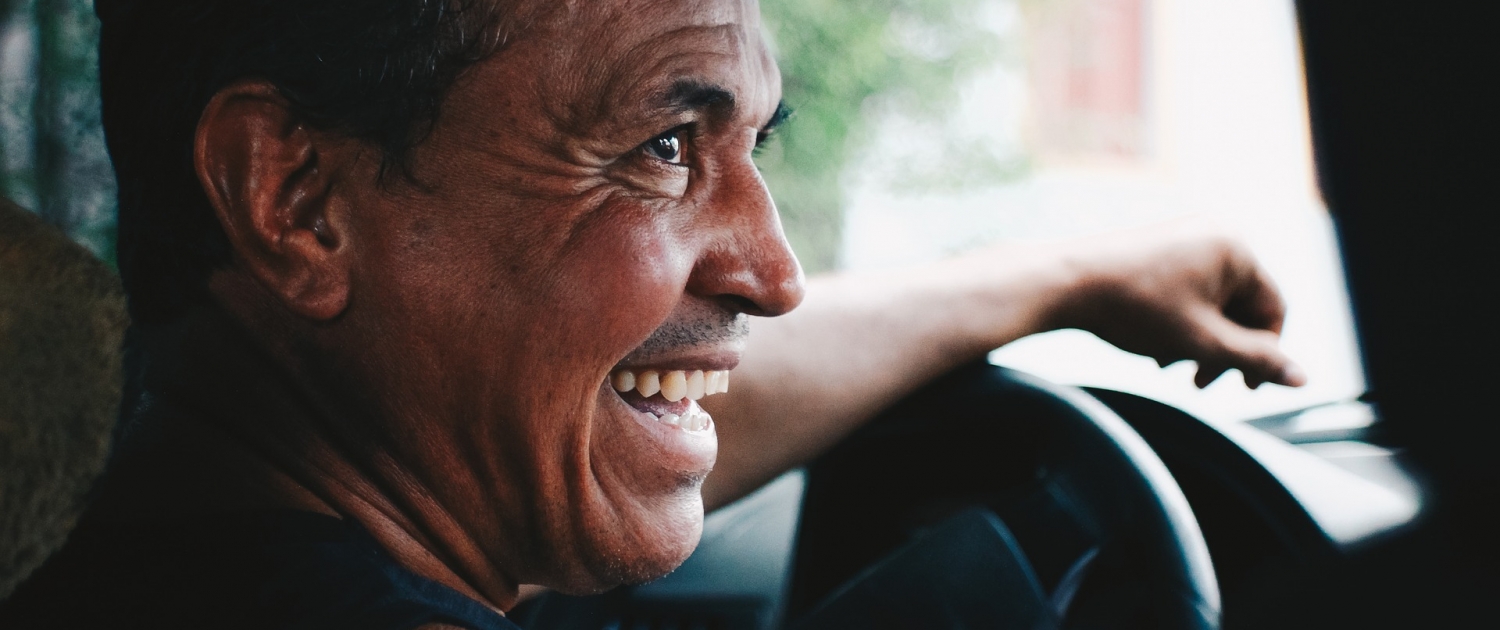 Everyone wants to feel appreciated while at work, and truck drivers are no different. This is why having driver incentive and appreciation programs are so important for carriers looking to recruit and retain top talent.
Here are some of the best types of truck driver incentive programs, the best practices for putting them in place, and an interview with representatives from an industry leader in driver recognition and incentives, Paper Transport.
What Are the Best Types of Incentives?
When putting together driver incentive programs, there are a few things to keep in mind. Think about what is a perceived benefit to your drivers, and what your overall company goals are. Striking a good balance between the two is where the best incentive programs will be created.
Are you falling short with on-time deliveries? Are your fuel efficiency metrics not being met? Is turnover too high? These are great places to start designing incentives to encourage change. Here are the three key types of driver incentive programs.
Additional Compensation
This is usually the go-to for any driver incentive program. Reward your drivers with cash if they achieve a stated goal within a certain time frame. That can be either a raise in their hourly rate, or an additional check that goes on-top of their normal take home pay. Cash rewards are fairly standard, and you can use them at any time, even as part of the hiring process to encourage drivers to stay with the company.
Recognition Rewards
Giving drivers something other than a financial incentive can sometimes be the greater influence on positive behavior. A certificate, their name on a plaque somewhere prominent, or even a mention in a company newsletter to acknowledge their accomplishment could be more impactful than money could ever be. This type of reward is something they'll have forever, and the memory and sense of appreciation that go along with it might last far longer than the bonus ever would.
Catalog Programs
Some companies choose to have achieving small milestones accumulate points over time. Drivers can then redeem these point for items in a catalog. These types of programs can help change behavior consistently over time since drivers might be working towards a new gadget that they'd love to have. Or even better, something that they know that their spouse would really love as a gift.
Incentive Programs Implementation
Measure consistently
You should be able to easily measure any progress toward driver goals objectively. Be sure that the rules in place for your programs are clear as to how results are tallied, and by when. When the time frame for achieving them has passed, everyone should be able to see where they landed in relation to the goals.
Be fair
Fairness should be built into any employee program. Otherwise drivers will become disinterested in the program and stop applying themselves towards it. Of course, nobody is trying to be unfair with their incentive programs, but problems with fairness could arise that you would never think about.
For example, say your carrier has an incentive program where drivers who go X miles without an accident get some sort of financial reward. While a good idea in theory, it could be seen as unfair if your carrier has drivers doing different types of runs. This goal would be much easier for local drivers who spend most of their time in suburban areas than it is for OTR or regional drivers who mostly drive on congested highways.
The solution for a program like this would be to have a tiered or scaled approach for the incentive depending on the variety of the runs and types of drivers you have. There's always a way to be different and still keep things fair. This is the best way to avoid disengagement with your programs. It also ensures that each driver feels a sense of belonging to the overall company goals.
An Interview with Amber Long and Cate Whitman
We were able to speak with Amber Long, Recruiting Operations Manager and Cate Whitman, Marketing and Communications Manager with Drive My Way client, Paper Transport. For years, Paper Transport has been an industry leader in terms of driver happiness and incentive programs.
Amber and Cate spoke to us about the different truck driver incentive programs they have, which have been the most successful, and their new "Accelerate" driver finishing program.
What incentives does Paper Transport offer to drivers?
"We offer several incentive bonuses to our drivers including PSP inspection, referral, monthly MPG, and CSA bonuses, as well as "Driver of the Month/Quarter" bonuses that are based on our driver scorecards. Using the scorecards, drivers can see where they rank monthly in metrics like safety, performance, and productivity.
Aside from those traditional "bonus" incentive programs, we also offer our drivers a wellness program with an onsite nurse practitioner. The nurse comes in to do check-ins and follow-ups with drivers about any medical or health concerns they may have. This is a program that was started during covid, and we're planning to keep around. It's just one more way that we try to provide support for our drivers."
Out of all the incentives you offer, which do you think resonates with drivers the most?
"The "Driver of the Month/Quarter" is the most motivating. In addition to receiving a cash bonus, like they would with our other incentives, these drivers receive an engraved crystal truck trophy, and the director of Paper Transport has been known to send steaks to their homes."
When it comes to having successful incentive programs, what do you think the key is?
"One thing we always try and do is look for ways to improve our truck driver incentive programs and make our drivers happier. The "Driver of the Month/Quarter" award is one program we've improved on since it first started.
Originally, we only gave out a small number of these awards to the drivers who ranked at the very top. This was fine at first, but as Paper Transport grew, we realized this now meant that we weren't featuring an appropriate number of drivers relative to how big our fleet was becoming.
We decided to give out a greater number of these awards so we could recognize even more drivers. This gives them more incentive to have a good scorecard since the awards are much more attainable now."
Aside from traditional incentive programs, is there anything else Paper Transport does to make drivers happy?
"One thing we always try to do is make our drivers feel welcome at our corporate offices. That's why we have our offices open to all Paper Transport drivers in case they ever want to drop by and meet their managers or anyone else within the company. We also have an in-office gym and showers for the drivers as well.
Aside from that, we have a finishing program for new drivers called the Accelerate Class A CDL Training Program."
What is the Accelerate program?
"The Accelerate Program is Paper Transport's finishing school. This is for drivers who have completed CDL training and hold their CDL A but have little to no actual experience behind the wheel.
The program is a 3-weeks long, with a one-week in-class orientation and two weeks on the road, one-on-one with a driver trainer. The training is completely paid for, and while the drivers are in orientation, they get a private hotel and their own rental car. For drivers and trainees of opposite genders, the trainee will have their own private hotel during on-the-road training.
We started this program to make our new drivers more comfortable and confident while on the road. Some carriers throw new drivers out there without the support or one on one treatment these new drivers need, and that's not what we wanted to do.
The biggest benefits to our drivers with this program is the one-on-one time with a trainer and the guaranteed pay after they complete the program."
Who trains these new drivers in the accelerate program?
"We recruit drivers from our own fleet. Interested drivers apply for the driver trainer position and go through the normal interview process.
If they have a good attitude and no issues on their MVR, we'll bring them into the "Train the Trainer" program where they learn how to mentor and educate the drivers who will be coming through the Accelerate program.
Once they pass that, they're ready to be driver trainers. As an extra incentive, these drivers receive an additional $100 per day on top of what they would be making on the road."
Truck driver incentive programs are one of the top ways to help drivers feel recognized while helping carriers meet their goals. The types of incentives you can implement are varied and can take some time to get them just right for your fleet. When you're ready to put an incentive program in place, follow these guidelines and you'll see success in no time.
https://hiring.drivemyway.com/wp-content/uploads/2019/08/people-talking-1876726_1920-e1567091690407.jpg
1065
1920
Reid Smith
https://www.drivemyway.com/wp-content/uploads/2019/03/Untitled-1-3.png
Reid Smith
2022-07-21 10:00:14
2022-07-21 15:05:02
3 Truck Driver Incentive Programs Ideas