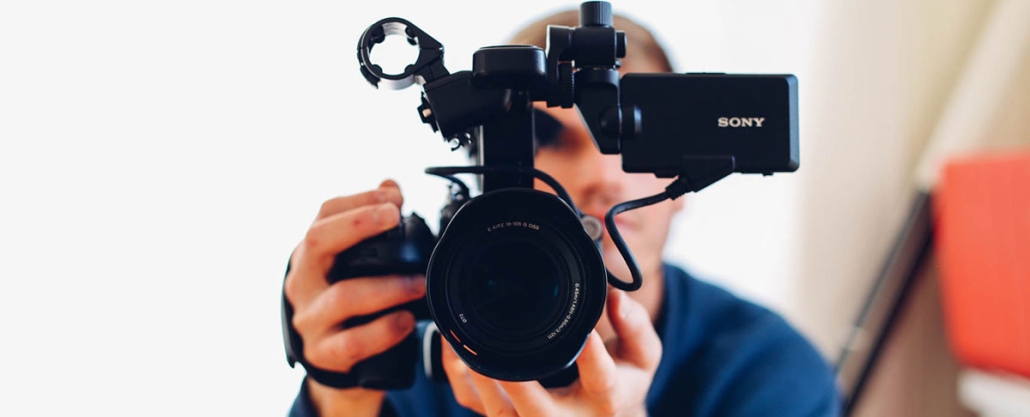 As a driver recruiter, we know that it's essential to write a compelling job description for open CDL jobs. However, it's now becoming essential to bring that job description to life using video. Incorporating video into your driver recruiting strategy allows candidates to hear from your drivers, see the day-to-day of the position, and virtually meet your company. Here are 4 recruitment videos to consider.
1. Driver Testimonial Video
Drivers trust other drivers more than they trust a hiring manager or driver recruiter. When a candidate has the opportunity to hear authentic feedback from another driver about why he or she likes the position, this automatically builds trust with the candidate. Driver testimonial recruitment videos are a great way to help convert more applicants for your open positions.

Drive My Way client, NFI created testimonial videos that share the driver's favorite components of the position. In this video, a longtime NFI driver talks about how the company supports veterans. Before creating the video, NFI had received questions on this topic. Now the recruiter can share this video when asked questions about it in the future.
If the video seems scripted or vague, the viewer will feel that. However, if the driver testimonial is transparent and addresses common pain points such as home time, pay, or equipment, it will likely help increase driver applicants.
Pro Tip: When creating driver testimonial videos, ask drivers open-ended questions instead of close-ended questions to have the conversation flow organically.
2. Day in the Life Video
It's one thing to write a great job description to depict the "day in the life" of a position. It's another thing for a driver to see what he or she would be doing.
Drive My Way client, Kam-Way Transportation created videos that feature drivers on the job. This video shows the driver during an average work day instead of speaking into the camera like the testimonial video. Therefore, the video allows applicants to picture themselves in the role.
These videos are often more effective than a general company video that talks about what makes the organization great. Candidates want to first visualize their role within the company. Then, if there is a mutual fit, the driver recruiter can share a company culture video to dive deeper.
3. Career Projection Video
A career projection video won't apply to all companies, but is effective to use for roles that allow for growth. If a candidate asks a driver recruiter the growth opportunity for a specific role, having a video to visually answer that question is helpful.

Drive My Way client, Button Transportation created a video that shares an overview of how the company started as well as how a driver advances in the organization. This type of video is helpful for candidates who are looking for a company to grow with and may especially apply to young drivers or drivers who are new to the industry.
Some companies will also incorporate testimonials or information about the culture in a career projection video, although it's not necessary to produce success.
4. Company Culture Videos
A company culture video is oftentimes used later in the recruiting process. It's best to lead with driver testimonial or day in the life videos first, because candidates will often relate to these the most. However, also having a more general video that features information about the company, culture, and differentiators will help candidates continue to evaluate if there is a mutual fit.
Drive My Way client, Bender Transportation created a video that explains and depicts their company culture. This video is meant to be more of a general depiction of what differentiates Bender from other companies and why employees enjoy working there.
Having multiple types of recruitment videos to use at different stages in the driver recruiting process is key. This not only keeps candidates engaged, but more importantly, allows them to visualize the position and the company. This will lead to hiring drivers who are better fits for your open CDL positions and increased retention rates for your carrier.
https://hiring.drivemyway.com/wp-content/uploads/2021/08/video-recruiting-e1651067503474.jpg
486
1200
Reid Smith
https://www.drivemyway.com/wp-content/uploads/2019/03/Untitled-1-3.png
Reid Smith
2022-04-28 19:47:58
2022-04-29 19:12:02
4 Ways to Use Recruitment Videos in Trucking