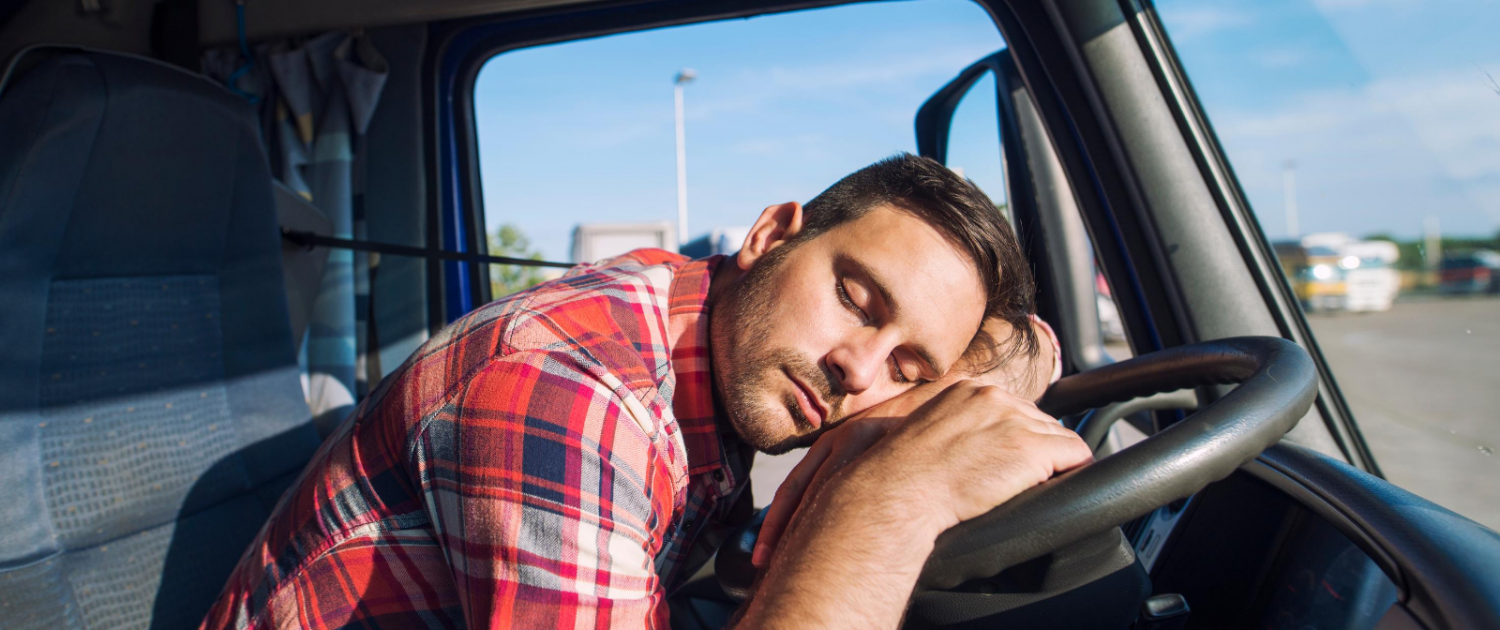 Promoting healthy habits among your fleet is about more than physical health. More and more trucking companies are prioritizing mental health and considering its impact on overall employee well-being. Especially with increased tension due to COVID 19, creating strong connections and policies that support the mental health of truck drivers is critical. Here are a few ways to incorporate healthy structured and unstructured practices in your company.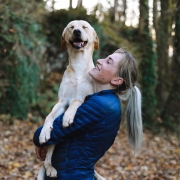 1. Allow Person and Pet Ride-along Programs
Long hours of solitude on the road can take a toll on drivers. Even for drivers who love the open road, solo driving can make it hard to build and maintain close relationships.
Recruiter Bryce Kjellander at Stevens Trucking shared this about why they offer a pet and rider policy:
"Our pet and rider policies have definitely assisted with driver retention.  In the recruiting office, we hear how certain drivers wouldn't even entertain driving for a company who didn't offer both. A majority of our drivers love having the option to have a loved one or pet in the truck with them. In stressful times, both help improve a driver's mental health, and we are pleased to offer both."
Offering a partner or pet ride-along program is a great way to support driver mental health. Having a co-pilot can help prevent loneliness, alleviate driver stress, and boost spirits on the road. 
2. Support Regular Food and Exercise Routines
Trucking has been called one of America's most unhealthy professions. Unfortunately, it's for good reasons. In a study from the CDC conducted with more than 1,600 long haul truck drivers, 88% of drivers reported having at least one risk factor for chronic disease. Poor physical health can also take a toll on mental health.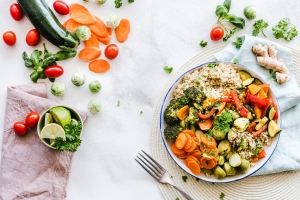 To support strong mental health in your fleet, support good dietary and exercise habits. Regular, moderately intense exercise can reduce stress and anxiety while also improving sleep. Similarly, a healthy, well-balanced diet and proper hydration are great ways to improve overall driver health. As a company, consider how you can support healthy habits in your fleet. Health coaching, dietary resources, and regular health screenings are all ways to create a culture of physical and mental health in your fleet.
3. Encourage Good Sleep Habits
Whether your fleet is OTR, regional, or local, sleep is a critical part of road safety. Whenever possible, keep driver schedules as consistent as possible. In addition, fleets should consider offering sleep apnea testing as part of health care benefits. According to an FMCSA study, an astounding 28% of commercial drivers suffer from sleep apnea. Untreated sleep apnea can make it difficult for drivers to focus and react quickly on the road.
To put the impact of sleep in perspective, Smart Trucking notes that the impact of driving with less than 8 hours of sleep each night is equivalent to driving with a blood alcohol content level of 0.10. 
For OTR drivers, good sleep can be particularly hard to come by. Help your drivers improve their sleep by encouraging them to use blackout curtains in the truck and bring some of the comforts of home in the cab. Some photos or small decorations can go a long way to keeping drivers in a positive mindset.
4. Promote Strong Relationships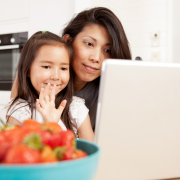 Having strong, healthy relationships is closely linked with positive mental health. That extends far beyond the walls of the home. Build a company culture of connection, especially during this time when health concerns are keeping many people apart. Internally, encourage meaningful relationships in structured ways, such as mentor programs. Encourage drivers to be particularly proactive in taking time to connect with loved ones while on the road. Employers can help facilitate strong home relationships by clearly communicating home time to drivers.
Technology can also help play a role in strong relationship building. As a company, take advantage of software that optimizes drivers' time on the road. Work with your sights set on improving quality of life rather than exclusively raising your bottom line. Drivers will reward you with loyalty and retention.
5. Have Available Resources
One of the best ways to support the mental health of your truck drivers is to be prepared with resources before they are urgently needed. Make sure that counseling and other mental health supports are included in the health insurance plan you offer. Similarly, share information such as national hotlines as part of your driver orientation. Doing so sets a tone that mental health is a priority and helps destigmatize conversations when drivers need them most.
Warning Signs of a Mental Health Crisis
If you start noticing strong behavioral changes in your drivers, it may be a sign of deeper problems. Watch for these common red flags among your drivers:
Quick and strong emotional reactions

Extra tired

Trouble focusing  

Inability to handle daily problems and stress 

Withdrawal from social circles personally and professionally
Especially in times of uncertainty, it's important to connect with drivers proactively. Even if drivers are initially uncertain or skeptical about taking mental health seriously, provide them with support resources, and encourage drivers to peruse at their own pace. 
https://hiring.drivemyway.com/wp-content/uploads/2020/08/Copy-of-logbook-14.png
800
1600
Alayna Klco
https://www.drivemyway.com/wp-content/uploads/2019/03/Untitled-1-3.png
Alayna Klco
2020-08-26 13:53:19
2020-08-26 14:50:14
5 Ways to Support the Mental Health of Truck Drivers