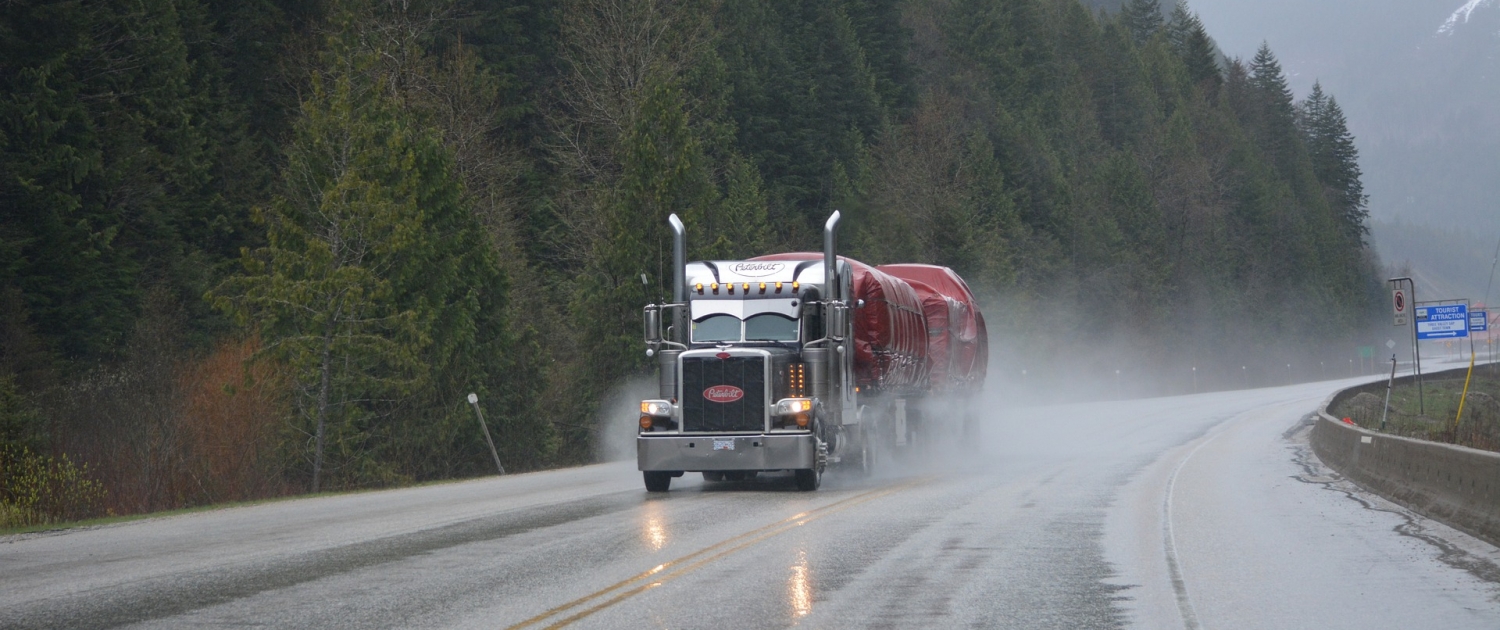 April is National Distracted Driving Awareness Month! It's part of an annual safety campaign sponsored by the National Highway Traffic Safety Administration (NHTSA). The campaign brings awareness for safe driving among all drivers including semi-truck drivers. NHTSA is educating drivers on how distractions big and small can be a problem on the road and offering guidance on how to encourage safe driving in your fleet for the safety of everyone on the road.
1. Types of Distracted Driving
Visual
When you hear the phrase "distracted driving," this is what a lot of people picture in their minds. Visual distractions can include things both inside and outside of the car. External visual distractions include things like rubbernecking at an accident and looking at things on the roadside outside of the car. It can also include internal visual distractions from the interior of the car. Turning to talk with passengers, taking care of kids, or soothing pets in the backseat are all examples of visual distractions as well. 
Physical
Most drivers have likely taken part in some sort of physical distraction while driving. That doesn't make it any less dangerous. Physical distractions can include eating, fiddling with the car radio or dials, and texting or using a cell phone. 
Don't text and drive! We've all heard that message, and for professional drivers, this should be obvious. However, even smaller actions that take the driver's attention away from the road are considered physical distractions. If drivers need to communicate while on the road, remind drivers to use a hands-free device. Similarly, encourage drivers to eat on a break or to make adjustments to the cab environment before they pull out of the parking lot. To further promote fleet safety, implement driver-facing cameras to enforce and verify that drivers are following safety protocols. 
Cognitive
Cognitive distractions are arguably the hardest to catch. Essentially, this includes any time a driver is daydreaming or lost in thought. Obviously, it's nearly impossible to monitor when a driver is cognitively distracted, but it can still be very dangerous. When the mind is wandering, drivers are much less likely to notice obstacles or problems on the road and may be less able to respond quickly when situations arise. Even though cognitive distractions are far less obvious to most drivers, it's important to educate your fleet on the dangers of this type of distraction.
2. Consequences for Truck Drivers & Your Company
If a driver in your fleet is pulled over or ticketed for distracted driving, the consequences can vary greatly. It all depends on the violation. In some cases, there may be a fine of up to $2,750 that the driver is required to pay, and a repeat offense may lead to license suspension. There can also be consequences that tie directly to your company. In some situations, employer fines of up to $11,000 may also be issued. There may also be a drop in your company's Safety Measurement System ratings, which can leave a more lasting impact.
3. How to Foster Safety In Your Fleet
Driver safety is undeniably one area where an ounce of prevention is worth more than a pound of cure. One of the best ways to foster safety in your fleet is to offer regular trainings and communicate clear expectations. All drivers should be current in their knowledge of tractor trailer safety protocols, and they should know exactly what the consequences are if they jeopardize fleet safety with their actions. To document training sessions and fleet compliance, ensure that meticulous records are kept as part of your truck accident procedure. Documentation should include details of safety trainings and driver incidents that occur.
Create a company culture that incentivizes safe driver behavior. If drivers are constantly working against a clock or feel they are unable to successfully complete their routes if they take time for breaks, that is incentivizing unsafe driver behavior.
In addition to regular driver safety instruction and clear safety expectations, it's essential that drivers are ABLE to complete their job safely. If drivers are constantly working against a clock or feel they are unable to successfully complete their routes if they take time for breaks, that is incentivizing unsafe driver behavior. Instead, offer a safety incentive program. It is the responsibility of the employer to create a work environment that encourages and enforces safe driving practices. Remind drivers to take their scheduled breaks to help increase mental alertness. Breaks are also the best time to eat, check phones, and take care of other personal needs. It is then the responsibility of each driver to monitor their behavior on the road and meet those expectations.
4. Safe Driving Tips for Professional Drivers
Some of the most important ways to comply with National Distracted Driving Awareness Month are also the most basic. Attentive driving means consistently keeping your eyes on the road with regular scanning. Encourage drivers to use hands-free devices while on the road and prohibit the use of handheld devices. Generally, using defensive driving practices also limits or eliminates distracted driving. All drivers learn safe driving practices before getting their CDL. However, integrating safety reminders into daily life as part of distracted driving awareness month and beyond helps keep drivers accountable and at the top of their game. 
STAY UPDATED ON INDUSTRY TRENDS AND BEST PRACTICES
Join our community of thousands of employers who receive our updates.


https://hiring.drivemyway.com/wp-content/uploads/2021/03/truck-4588501_1920.jpg
1281
1920
Alayna Klco
https://www.drivemyway.com/wp-content/uploads/2019/03/Untitled-1-3.png
Alayna Klco
2021-03-16 15:23:22
2021-03-16 15:23:22
National Distracted Driving Awareness Month: 4 Tips to Share